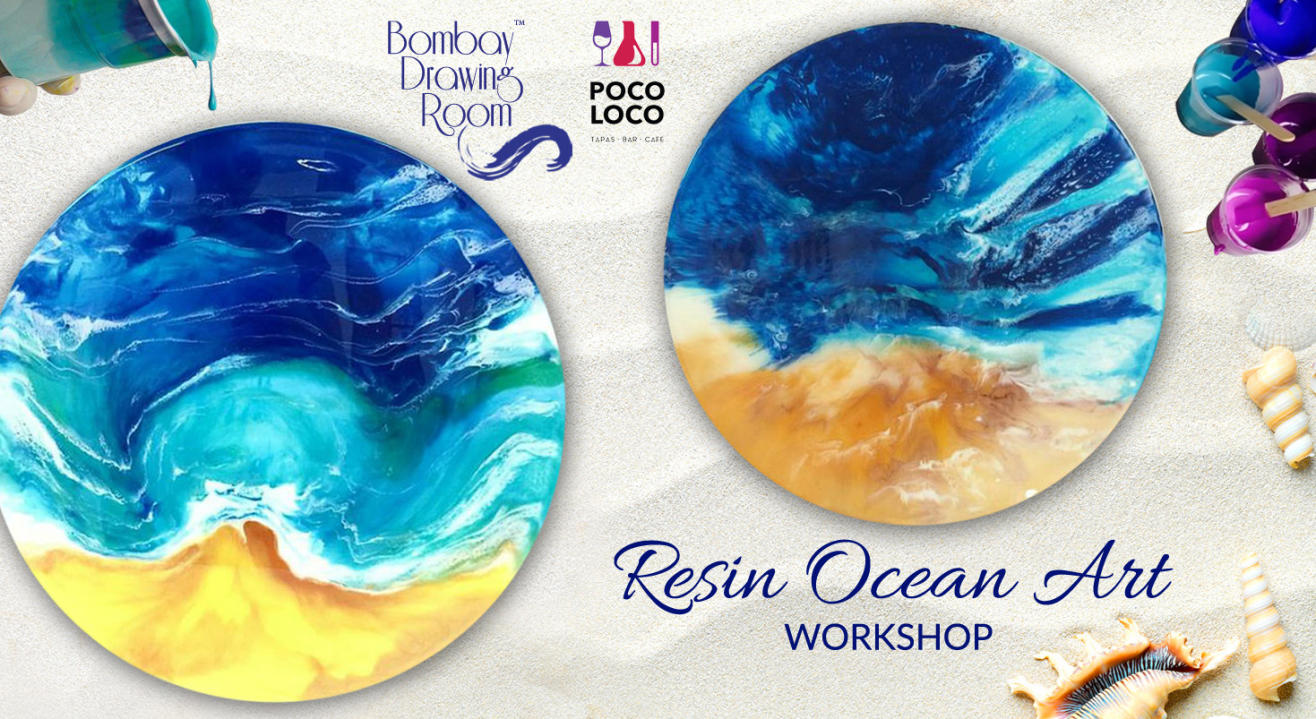 Painting
Resin Ocean Art Workshop by Bombay Drawing Room
About
Resin art is the that famous art doing rounds on the internet. When colour pigments are added we achieve the most stunning artworks. In our Resin workshop we want to introduce you to the Resin Epoxy Art.
In this workshop, participants will learn to Mix Resin and play with other mixed media to create one of a kind resin Art piece. We will learn about mixing resin and adding pigments such as acrylics, resin colour pigments and more.
Our Instructor will walk you through the process from beginning to end. Before you can get started, you will learn what resin is and what you should pay attention to when working with epoxy resin. We give you a step-by-step guide on how to create your first resin work. We will learn to apply these basic skills to create an artistic ocean shades!
As always, all art supplies are taken care of. And the best part? Amateurs, beginners & non painters all are welcome, no experience in drawing and painting is needed. Oh yes, you get to carry the artwork home!
Walk-ins / spot registrations will be charged 100/- extra.
Strictly no late entries allowed
Refund Policy :
**No refunds will be given once the ticket is booked. We will be happy to reschedule your ticket to any future event (valid upto 1 month from date of missed event), provided we are informed 24 hours prior to the event. If we aren't informed 24 hrs prior, it will be considered as no show & the booking will lapse.
Venue
Poco Loco Tapas and Bar
Building No 87, Plot, Ground Floor, No 99, SV Rd, Khar West, Mumbai, Maharashtra 400052
GET DIRECTIONS