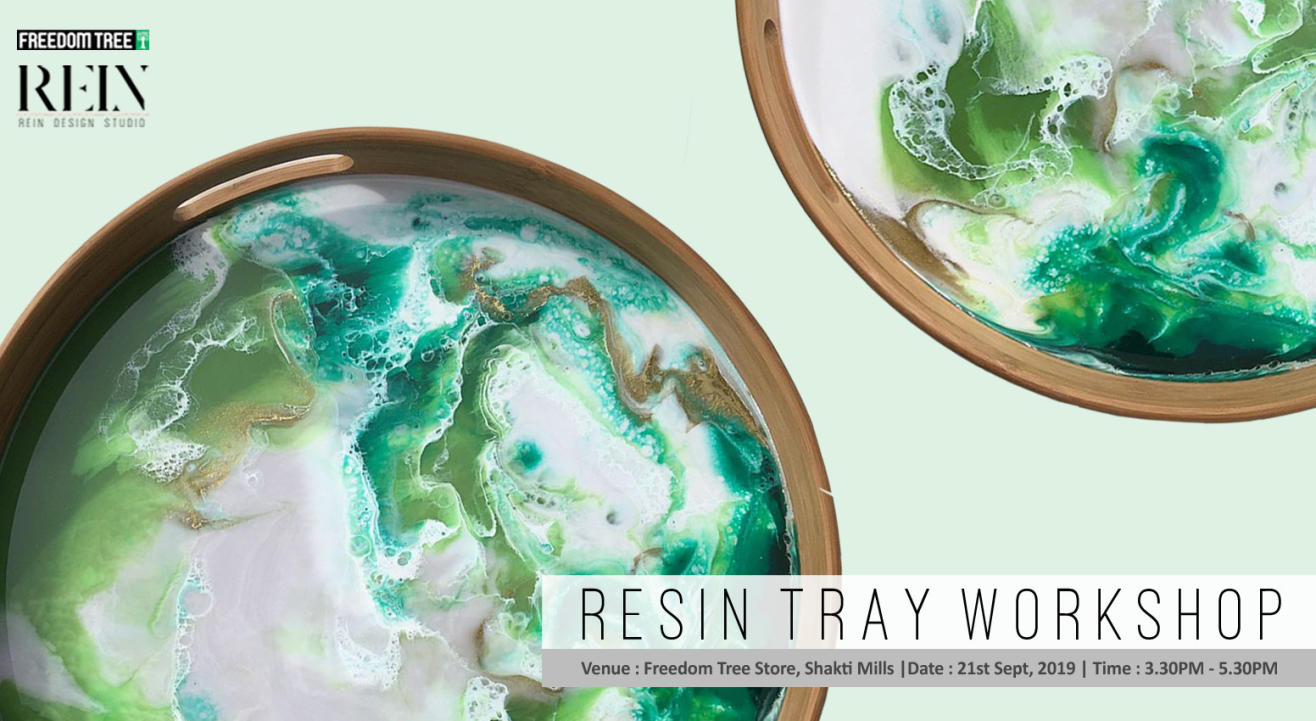 Art
About
Gloss up a tray with a splash of colour and learn the unique art form of resin pouring for beginners. At this hands-on workshop, you get to work with resin as a medium, create glossy, slick art; and take home your own masterpiece to enjoy with a cup of tea every morning.
Details:
Technique - Puddle pour and Dirty pour in resin
Single pour on MDF tray - 10" x 8"
About the hosts: REIN Design Studio is a Mumbai-based design studio co-founded by architects Sukruti Jain and Devika Ambre. They work with different scales of design ranging from small products to bespoke furniture pieces and interior architecture for homes. Fluid art is another medium to extend their creativity and share their craft on a canvas. Read more here: https://in.mashable.com/culture/5390/we-got-mumbai-based-artists-talking-about-fluid-aesthetics-secret-art-circles-and-changing-cityscape
Please note:
All materials for the workshop and light refreshments will be provided and are included in ticket price. Resin takes 24 hours to dry completely. We recommend that you leave your artwork behind and collect it the next day.
Venue
Freedom Tree
Laxmi Woolen Mill Compound, Dr E Moses Marg, Off, Shakti Mills Ln, Mahalakshmi, Mumbai, Maharashtra 400011