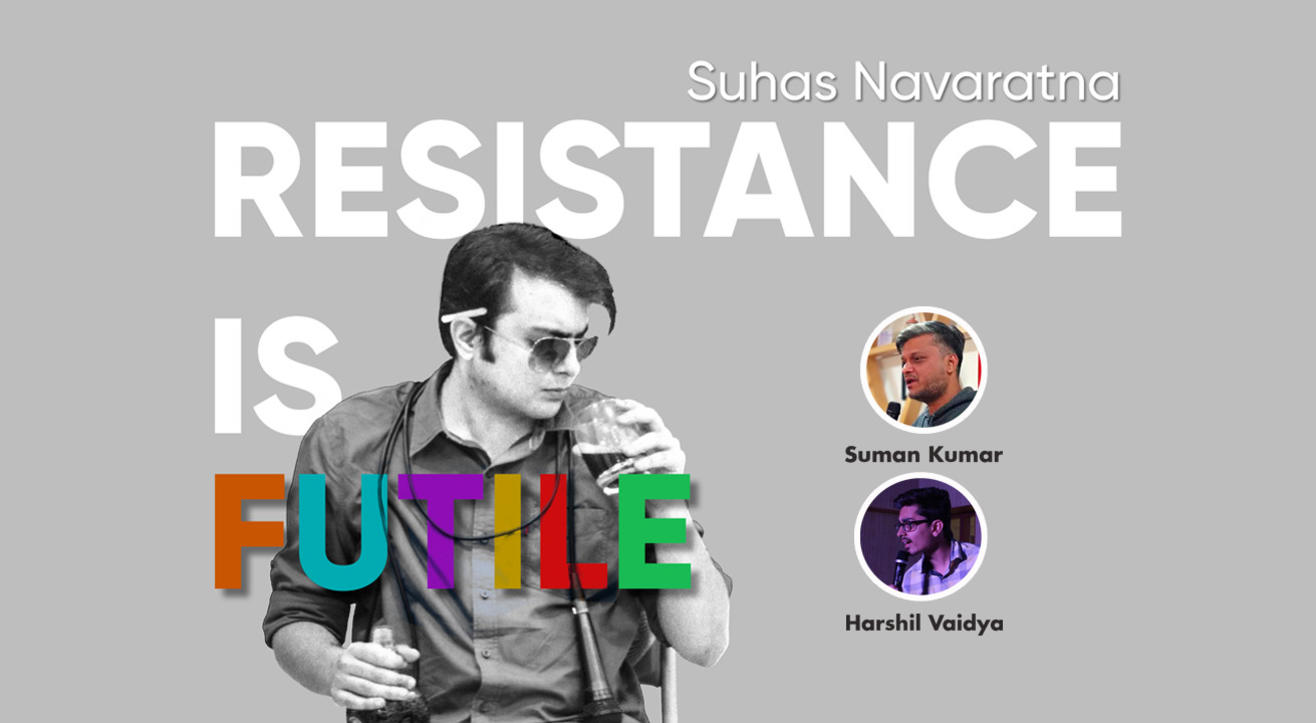 Comedy
Resistance Is Futile - Suhas Navaratna
249 (Includes Rs. 100 Cover)
About
After doing stand-up comedy for close to 4 years, Suhas Navaratna has seen ups and downs like most of his fellow colleagues but it's perception that matters most. From being drunk most of the times, to his horrid love affairs and the constant frown he imbibes in the religiously uptight, his life is one for the books. He accidentally stumbled onto the scene thinking that it was the 'cool' thing to do but has since then realized that he isn't good at doing anything else. Armed with this realization he has decided to take it up a notch, doing his first one hour solo show.
"When are you doing the hour?" many comedians who have one hours ask him.
"That is the logical next step!"
After almost a year of saying "I don't know", as he resisted his inner demons and childlike fright, he has finally given in.
Why you may ask? Well because, "RESISTANCE IS FUTILE".
Venue
Ecstasy- The Baking Room
No. 616, 80 Feet Road, Sony World Signal, 6th Block, Koramangala, 6th Block, Koramangala, Bengaluru, Karnataka 560095