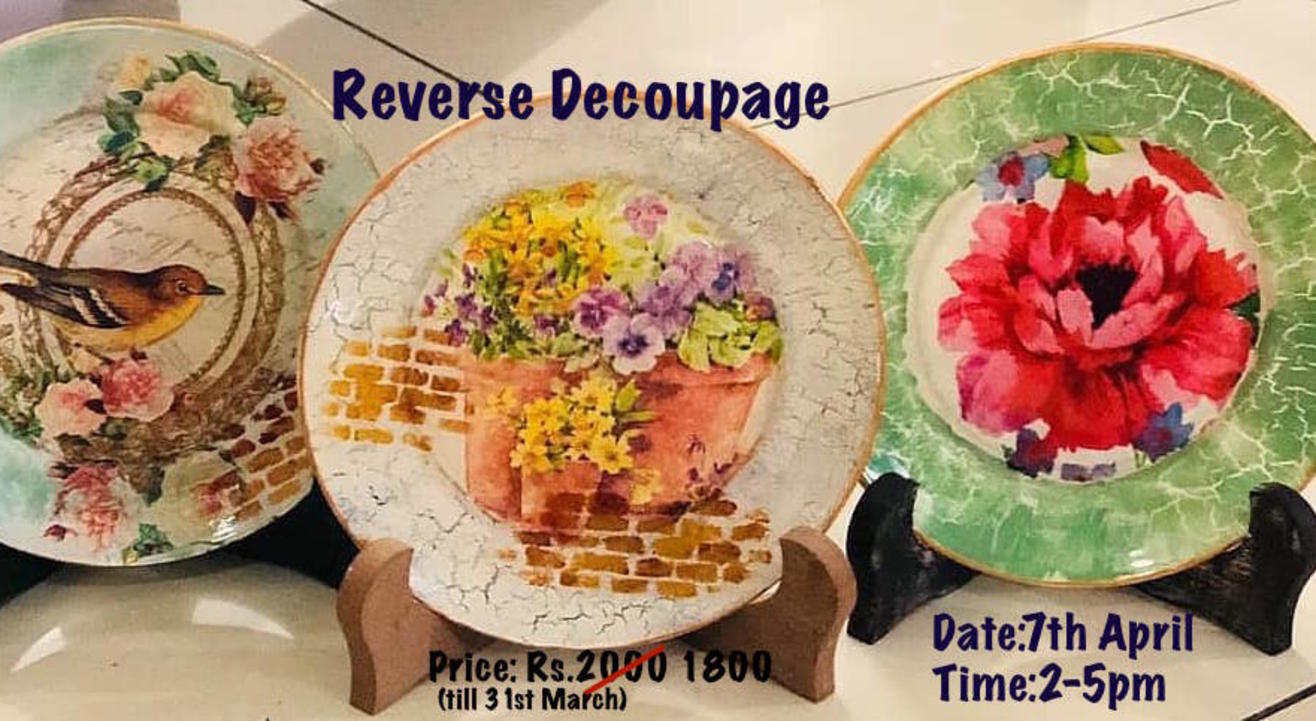 Art
Reverse Decoupage -ART BUZZAAR 2019
About
In this session, Participants will work on a glass plate and transform it into a unique creation in colors & designs of their choice.
You will learn the technique of REVERSE DECOUPAGE that involves working on the backside of the plate.
Reverse decoupage is a technique when print and paints are applied underneath the glass. Reverse decoupage will add a wonderful dimension to your crafting skills. You may use the same technique to recycles/upcycle glass bottles.
- Learn all the tips and techniques of Reverse Decoupage on a glass plate
- How to seal a plate
- How to give different effects
- Stencilling/Stamping
- Protecting your projects