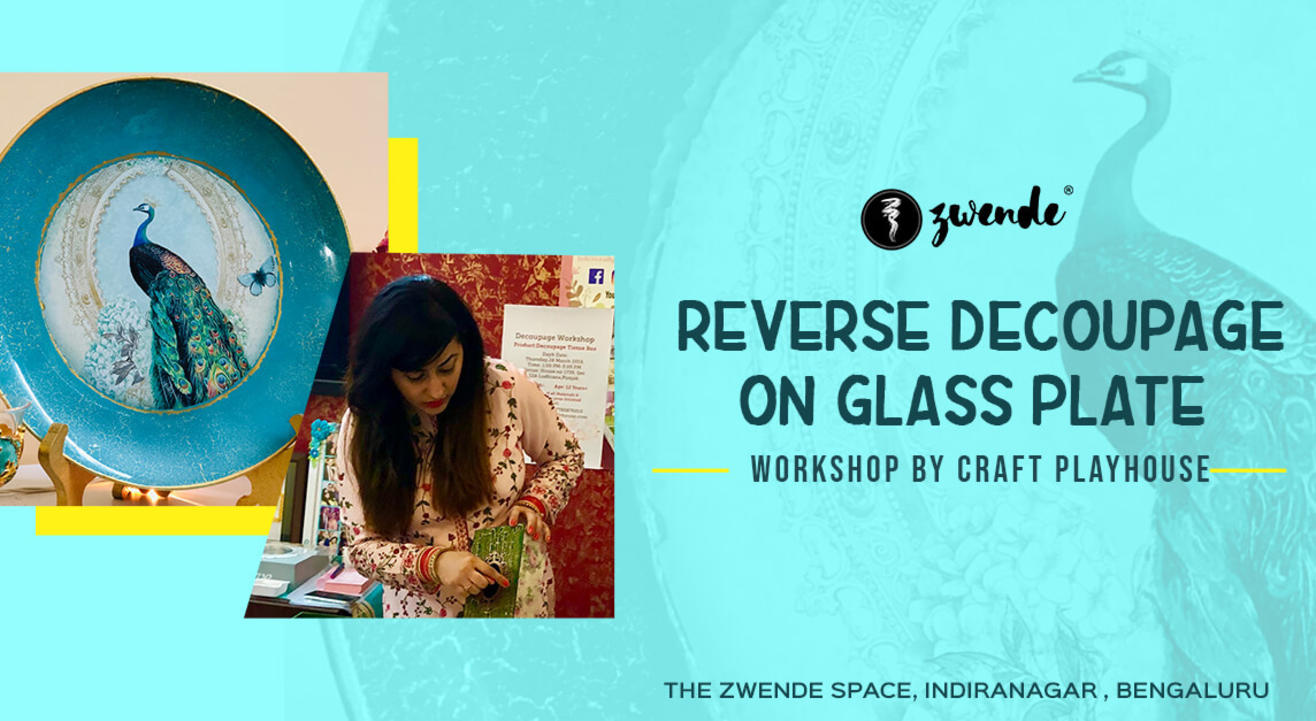 Art
Reverse Decoupage on Glass Plate by Craft Playhouse
About
Learn the art of "Reverse Decoupage" and make a Beautiful Glass Plate as a Home Decor.Participants will learn the advance technique of Reverse Decoupage on a glass plate.
Working on the backside of the plate where decoupage paper and paints are applied underneath the glass.
Crackle Effect on the plate.
Sealing and protecting the art project.
Anyone who is 12 years and above can learn it.
*All the materials are included and participants will take back home the finished product.
About the Artist
Megha Sethi is an MBA in HR who worked with TCS before she realised her passion for art. She constantly looks out for inspiration from the latest trends and creates quirky art and craft designs . For Megha, Art and craft has become a way of life and living which brings zeal and excitement in her work.
Venue
The Zwende Space
2140, HAL 2nd Stage, 16th B Main Rd, 1st B Cross Rd, HAL 2nd Stage, Indiranagar, Bengaluru, Karnataka 560008
GET DIRECTIONS