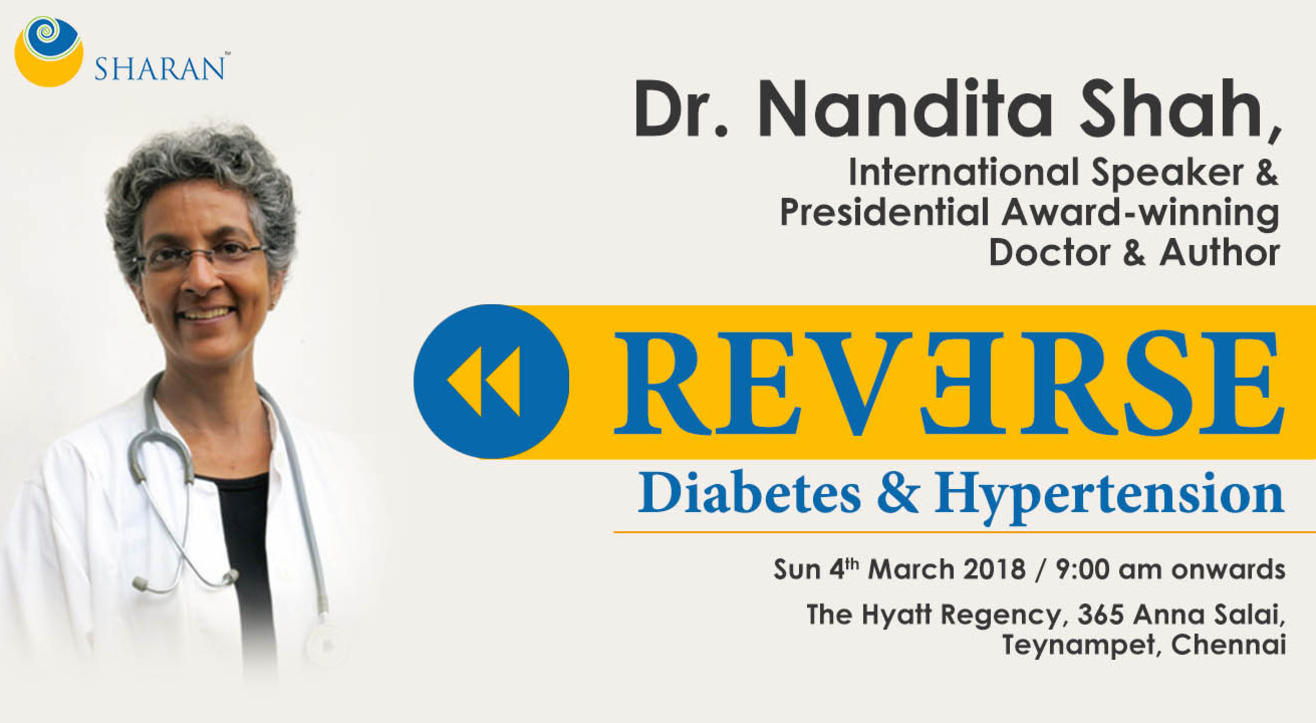 Self Improvement
Reversing Diabetes and Hypertension, Chennai
About
Reversing diabetes and high blood pressure means going back to where you were – no more medicines, and normal lab reports.


6 good reasons why you should join this program now, in order to prevent and reverse diabetes and high BP as well as other lifestyle diseases.


1. They are reversible. These need not be a life sentence! Thousands of people have done it.


2. The food is delicious, and easy to make. The lifestyle is enjoyable.


3. You can get rid of the costs of medicines and doctors forever. Being sick costs a lot.


4. Being sick means loss of work days, low energy, reduced efficiency.


5. Both diabetes and high blood pressure have many complications – heart attacks, kidney disease, visual disturbances, and more.


6. Medicines have a lot of side effects, and are a load on the liver and kidneys.


This program is based on scientific evidence and gives you practical guidelines about the best way to eat in order to re-create health.


Diabeties: Many people have reduced and even stopped all medications and injections after attending this one day program.
High blood pressure and cardiovascular disease: Learn how to reverse most cases of high blood pressure, clogging of the arteries, high cholesterol and abnormal lipid profiles. Free yourself from medicines!
5 hours of eye opening lecture on nutrition and its link to disease.
3 gourmet plant-based meals (breakfast, lunch and snacks)
A booklet packed with all the important notes and information you will need to continue on your path to health

This program will be conducted by Dr. Nandita Shah, Founder of SHARAN. She is the recipient of the Narishakti Award for her work in health and nutrition and the author of the bestseller Reversing Diabetes in 21 Days. Watch Dr. Nandita Shah speak about this in an episode of Chai with Lakshmi or see testimonials on YouTube.
Cancellation before the early bird attracts full refund towards another program.
Cancellation after early bird attracts 75% refund.
No refund at the day of event.
SHARAN (Sanctuary for Health and Reconnection to Animals and Nature) is a non-profit organisation that works to spread holistic health awareness and ecologically sustainable, compassionate lifestyles.