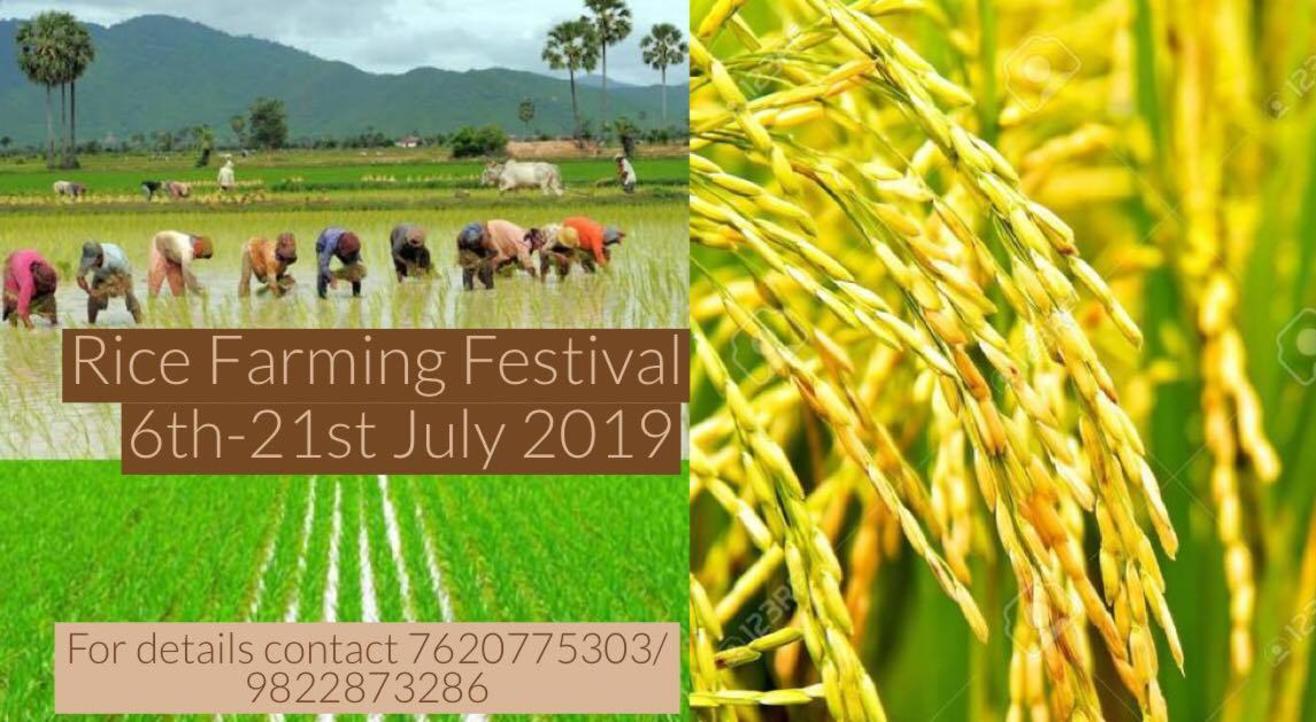 Camping
Rice Plantation (भात लावणी) with the Farmers
About
A day in Rice fields- Bhat Lavani
भात लावणी
Have you ever wondered where the rice you eat comes from ? Do you know how rice is grown and cultivated? If no, then read on ...
Monsoons has finally set in.It's that time of the year when farmers eagerly wait to start the farming of rice. Once rains gain momentum in July , farmers prepare for Bhat lavani - a process of plantation and replantation of rice saplings...
Heavy rains , lush greenery , mountain views , barefoot , Knee length water , mushy fields would be the look and feel you will witness !
We bet you will not get This experience in any classroom. Come experience the simplicity of farmers and farm life (perfect opportunity to bond with farmers who live in 75% of India ), learn the process of rice cultivation, enjoy delicious local food and take home memories to cherish.
Join us for rice plantation experience with the farmers !
A much recommended activity for kids of all ages !
Dates - 6th- 21st July 2019( Weekends )
Package cost with camping - INR 1600/- per person inclusive of tent stay , breakfast, lunch , evening snacks , barbecue, dinner and field activities.
Package cost without camping - INR 1100/- per person inclusive of breakfast, lunch, evening snacks and field activities.
Advisory alert - Only if you are ready to get wet and dirty , should you enrol for this event !
**Limited seats only.
**B2B Rates and group discounts available
** We are pet friendly.
** Clean Toilets available on site.
Itinerary –
Day 1 -
04.00PM - Arrive at Campsite, meet & greet
04.30PM – Activities like Tug of War / dart board , archery , air rifle ( if no rains )
05.30 PM - Evening tea with snacks
06.30PM - Enjoy Sunset & cozy evening begins with Music
08.00PM -Barbeque/campfire
09.30PM - Dinner (Veg/Non veg)
TentStay is included . Incase if it rains, house stay will be provided on campsite)
Day 2 -
08.00AM - Good morning
08.30 AM - Breakfast
09.30AM - Ready for the fields/briefing followed by 3 hours in field
13.30– Lunch
Camping folks checkout Post lunch.
For one day campers , post lunch - indulge in games / activities or just relax followed by evening refreshments at 4.30pm and checkout