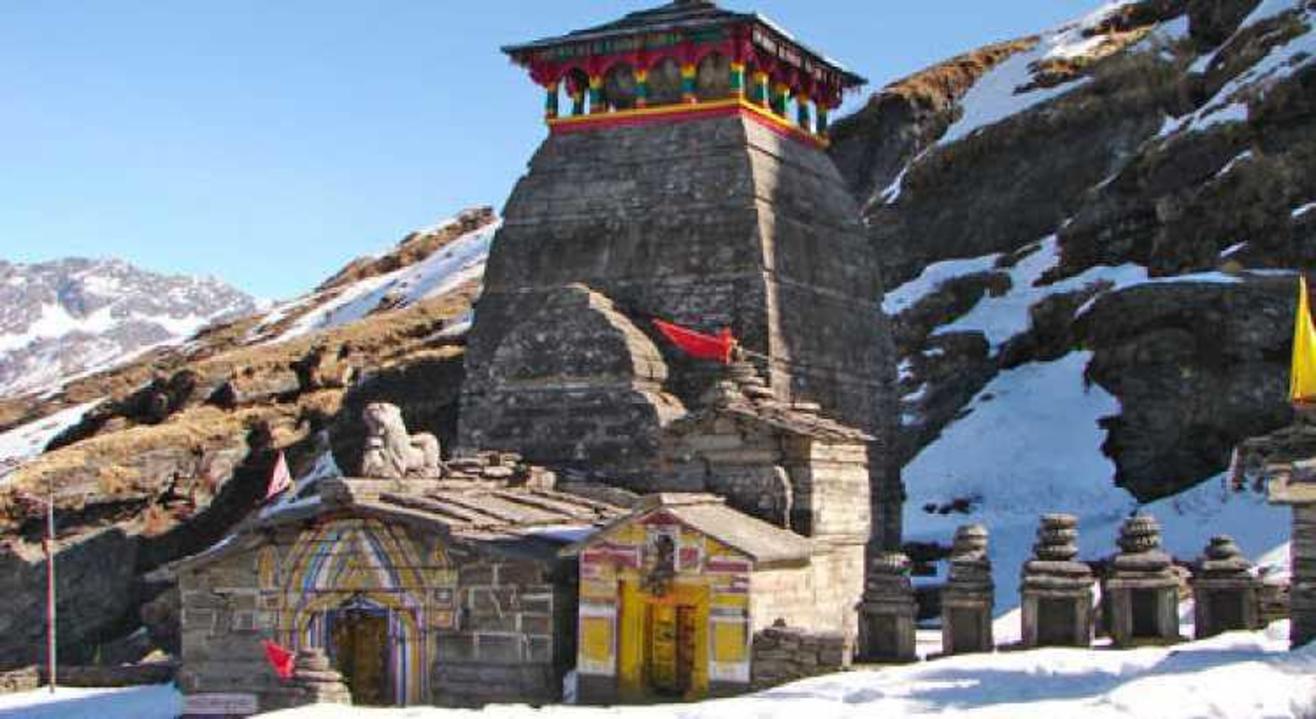 Biking
Ride to Uttarakhand | Global Corporate Tour
About
Are you a nature lover? Adventurist? Wildlife lover? Rider?
Get ready for the most exciting ride of life. Power packed 10 days of high peaks and magnifent valleys, deadliest curves, steep slopes and the great himalayas. Create lifetime of cherishable memories with us while river rafting, rope climbing, trekking, and much more.
Itinerary
Delhi to Rishikesh (225km) – Day 1 & 2
Events : River Rafting in a violentriver, even the best swimmers can't swim across. However, with precaution and by following rules, anyone can 'sail through'. Every year, lot of non-swimmers enjoy safe rafting,
Camping and stay-
An outdoor activity involving overnight stays away from home in a shelter, such as a tent. In case you think camping is an ordeal, our luxurious tents replete with comfy beds will make you reconsider.
Rishikesh to Chopta (165km) – Day 3&4
Gear up and move forward towards more enthrilling adventure that awaits you in Chopta. Trek in the woods/mountains of Tungnat, DevariyaTal, and Chandrashila.
Events :
-Tungnath is one of the highest Shiva templesin the world and is the highest of the five Panch Kedar temples located in the mountain range of Tunganath in Rudraprayag district. It is located at an altitude of 3,680 m (12,073 ft)
-Chandrashila is summit of the Tungnath . It literally means "Moon Rock". It is located at a height of about 4,000 metres (13,000 ft) above
sea level.
-Deoria Tal (also Devaria' or 'Deoriya) is a lake about 3 km from the villages of Mastura and
-Sari on the Ukhimath-Chopta road inUttarakhand. At an altitude of 2,438 meters (7,999 ft)
Chopta to Kausani (161km) – Day5
Throttle another 6H to relax in the mesmerizing beauty of Kausani hill station after the tiring trekking expeditions. Capture the scenic splendour and spectacular 300 Km wide panoramic view of Himalayan peaks like Trishul, Nanda devi, Panchchuli..
Events :
-Sightseeing Pindari Glacier, The apricot and pear farms in Kausani.
-Among many other beautiful sights in Kausani, viewing the Himalayan Range at sunrise and sunset was one of the most
magical things I have ever seen.It looked like a painting, flowing with the colors you'd imagine the Himalayan Range would be filled with and much more...
Kausani to Munsiyari (165km) – Day 6
Another picturesque attraction lies ahead in Munsiyari. Ride another 6 hours covering 165 Kms to reach the sunset point for a rejuvenating experience of exquisite sunset between the peaks.
Events :
-Sightseeing for one of Famous Golden sunset
-The Namik glacier trek is located on Kumaon Himalayas at an attitude of 3,600 mtrs . While trekking around the Namik Glacier, the trekkers are actually amidst the heart of the Himalayan wilderness surrounded by the greatest peaks.
-Panchchuli Glacier . The peaks have altitudes ranging from 6,334 metres (20,781 ft) to 6,904 metres (22,651 ft).
Munsiyari to Ranikhet (206km) – Day 7
The charming hill station of Ranikhetis located in the Almoradistrict of Uttarakhandat an elevation of 6,132ft
above sea level. Ranikhethas everything to pacify the nerves of an avid city dweller. The hill station Ranikhet, literally meaning -Queens Land, is an all season tourist-spot for the admirers of the natural beauty. Ranikhetis a place that reflects the best of the great Himalayas.
Events :
-Golfing (9-hole),
-Fishing, Trekking/Hiking.
Ranikhet to Jimcorbett (87km) – Day 8
Jim Corbett National Park is the oldest national park in India and was establishedin 1936 as Hailey National Park to protect the endangered Bengal tiger. It is located in Nainital district of Uttarakhand and was named after
Jim Corbett, a well known hunter and naturalist.
Event:
-Tiger watching and jungle saffari
-And other amazing activities.
Jimcorbett to Delhi(217km) End of trip with !
Inclusions
-Accommodation on Double/Triple sharing basis as per itinerary in hotel/camps mentioned or similar.
-Meals - 08 Breakfast & 08 Dinner.
-Mode of transport - Tempo Traveller / Car including Petrol only be used for As per the itinerary
-All drives, sightseeing and excursions as per the itinerary.
Exclusions
-Meals which are not mentioned in inclusions.
-Any personal expenses like laundry, telephone bills, tips etc.
-Any cost arising due to natural calamities like landslides, roadblocks. Etc (To be borne by the client directly on the spot).
-Tip to driver and tour escort person (IF ANY).
-Any other item which is not specified under cost inclusions.
-All applicable taxes
-Any entrance fee to the monastery and monuments.
-Travel Insurance.
Venue
Rishikesh
Hotel Yog Vashishth, Swargashram, Near Vanprasth Ashram Part-2, Rishikesh, Uttarakhand 249304
GET DIRECTIONS