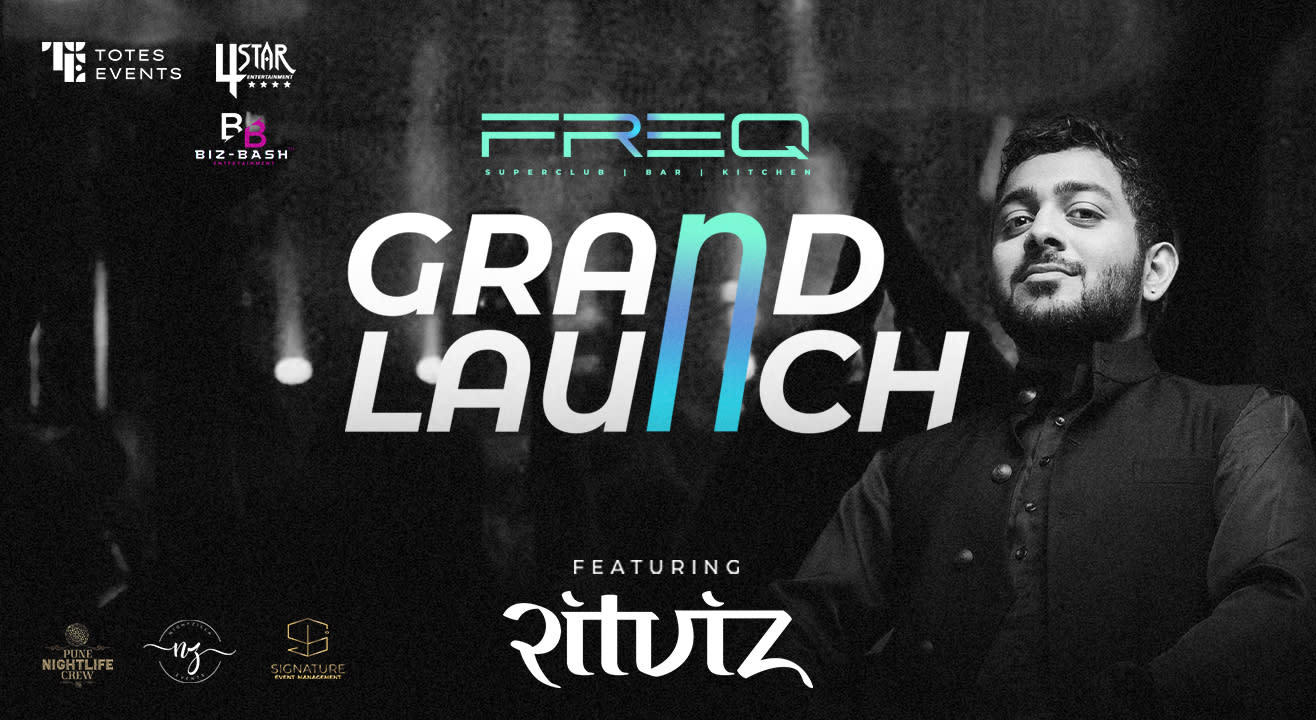 Ritviz live at FREQ Launch
Step out and enjoy this event
Invite your friends
and enjoy a shared experience
Ritviz live at FREQ Launch
Step out and enjoy this event
Invite your friends
and enjoy a shared experience
Invite your friends
and enjoy a shared experience
Ritviz is a Pune (IN) based 26 year-old DJ, singer and Hindustani dance music producer.
Ritviz's distinctive sound, which makes him both immensely popular and easily identifiable, is perhaps best described as a set of Indian classical music-based melodies held together by peppy electronic production. Trained in the Dhrupad style by Pandit Uday Bhawalkar between the ages of 10 and 17, and later by his mother, a khayal singer, Ritviz was drawn to hip-hop and electronic music in his early teens. The combined influence, along with online lessons from the UK-based music producer Adam Pollard a.k.a. Multiplier, informed his musical style.
His a 4 track EP titled "YUV" was released as a free download in June 2016 and has crossed over a 100,000 streams in less than 10 months. Ritviz started his career in 2013 and released his debut EP 'Vizdumb' on UK's Relentik Records in 2014. In 2015, he released 'Mukti' a single that was signed to and released by High Chai Recordings - the US-based global bass music label. Since the release of YUV, he has received major support and appreciation from top Indian bass music producers including the likes of Nucleya, Seedhe Maitri, Su Real and SickFlip.
After having struck gold with his breakout hit 'Udd Gaye' in 2017, he has had a meteoric rise up the Indian music charts and the festival scene.
RITVIZ is set for an album launch tour for 'Mimmi', his debut full length album, which is dedicated to his mother.
2023 will see him release his next piece of original work, which will be supported with a nationwide tour of clubs, festivals and college events.
Come along and sing every lyric because it's going to be epic! Visit https://soundcloud.com/ritviz for more information.
Ritviz live at FREQ Launch
Step out and enjoy this event
Invite your friends
and enjoy a shared experience