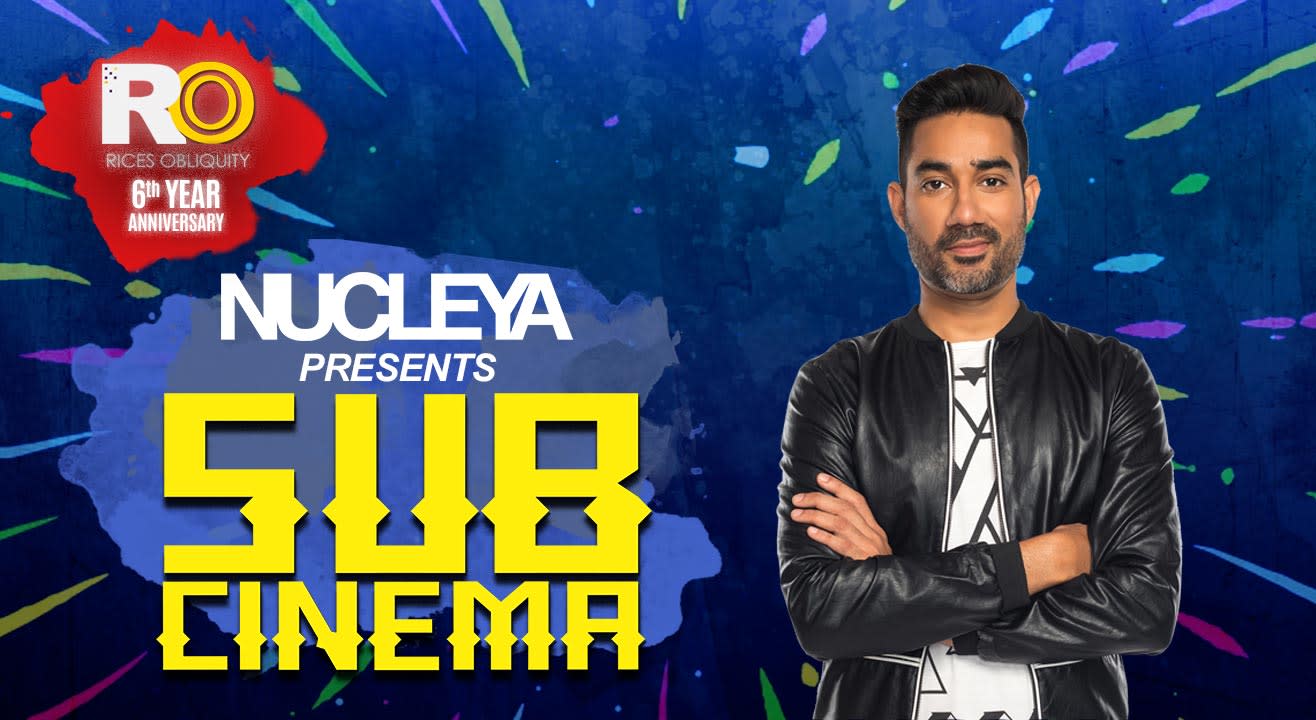 Music
RO & Nucleya Present Sub Cinema, Bangalore
About
The festival season has officially kicked in! And to take things to the next level, the pioneer of Indian bass, Nucleya, announces a brand new show: 'Sub Cinema'!
From opening for Skrillex and Major Lazer to playing the main stage at practically every major Indian festival to hosting a master-class for ADE Global Sessions to launching an album atop a truck during Ganesh Chaturthi, the growth of Nucleya as a brand and the overwhelming popularity that comes with it has been extraordinary. He has become a case study for successful homegrown music circuit that isn't Bollywood.
The event promises to be one of the hottest events of 2017, Sub Cinema is also set to boast of a custom-built stage and crazy new visuals. Both events will deliver cutting edge technology, mind-blowing visuals and state of the art production in great synchronization.
"This event will mark the debut of my brand new audio visual live show. We've scoured all the corners of the Internet and have put together a live visual show that I think will be a blast for anyone that's interested in Indian pop culture. Just like last year's Bass Yatra Tour, Sub Cinema will feature a stage that is custom built and designed to our specifications for the show. Given my deep connection to Bombay and how the city has supported me over the years, we had to come back here to kick the season off. So excited to see you all there!" - Nucleya
Rices Obliquity has been defining partying in Bangalore constantly over the last 6 years and they are celebrating turning 6 with a behemoth of a party!
Rices Obliquity presents Nucleya LIVE in Bangalore!
Venue
Virginia Mall, Bangalore
Virginia Malls, Whitefield , Virginia Mall, Varthur Main Rd, Palm Meadows, Whitefield, Bengaluru, Karnataka 560066.