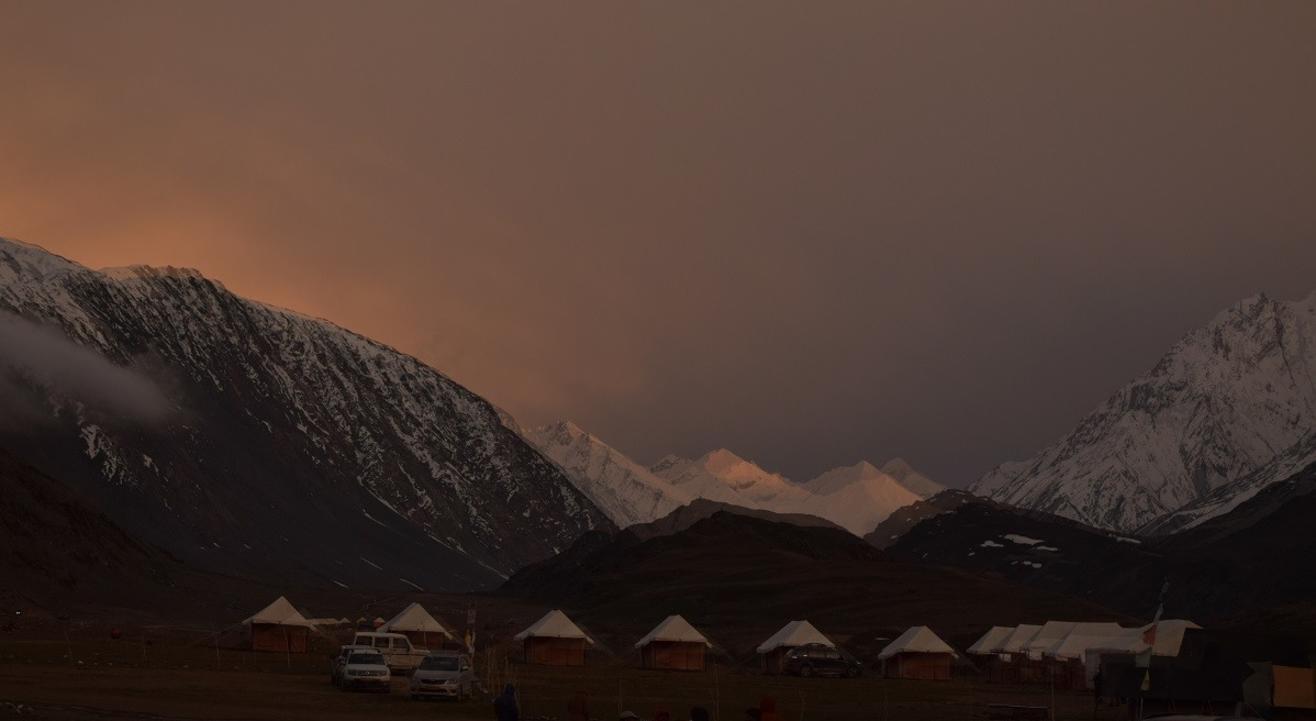 Biking
Road Trip To Spiti Valley with Chitkul
May 29 | 9PM - June 7 | 8AM
About
Description
Some people say it takes a certain amount of madness to go on a trip like this and we agree with those people. Spiti one of the remotest region of India which remains blocked for most of the year is ideal for Wravelers looking to explore places.
Spiti Valley is a vast cold desert mountain valley located in Himalayas in the north-eastern part of the Indian state of Himachal Pradesh. The word "Spiti" depicts "The Middle Land", which was a bridge where the two great traditions of India and Tibet diffused in the trans-Himalayan region.
The subdivisional headquarters or capital of this valley is Kaza, which is situated near the Spiti River at an elevation of around 3,800 meters. There are two routes by which one can reach Spiti, which are from Manali via Rohtang and Kunzum Pass and from Shimla via Hindustan Tibet highway, which is often considered one of the most treacherous road.
Spiti Valley is fed by several fast flowing streams that drain into Spiti river.Being one of the remotest regions of India which remains blocked for most of the year is ideal for Wravelers looking to explore places. A circular 8 days spiti road trip can be the best way to explore this amazing place with freckles of green over a dry weather –beaten face, Spiti, a cold desert that is characterized by a start relentless beauty, narrow valleys and high mountains.
Day 1 : Departure from Delhi to Shimla
You will meet our Trip Lead at ISBT Kashmere Gate by 9 PM. After the initial introduction to the group, we start our 9-day journey by Volvo from Delhi to Shimla.
We are taking overnight Volvo from Delhi to Shimla. From Shimla, we will be driving to Narkanda, famous for its apple orchards, which is our 1st-night stay.
Day 2 : Shimla to Narkanda (100 kms , 3-4 hrs of drive)
The road trip to Spiti Valley starts from the capital of Himachal Pradesh, Shimla. The first-day destination is Narkanda which is about 120 kms from Shimla and will take us around 3-4 hrs to reach.
Narkanda is a small but beautiful town and is known for its apple orchards. While crossing the mountains, you will encounter several points with scenic views. After reaching Narkanda, explore the place. We leave for Hatu Peak hike post lunch after resting for a while at the property.
Dinner and overnight stay in hotel/homestay at Narkanda.
*This day is majorly for acclimatization and you are free to rest at the property
Day 3 : Narkanda to Chitkul
On the second day of the tour, we will be travelling from Narkanda to Chitkul. Chitkul is 240 km from Narkanda and is a small beautiful village lies near the border and India and Tibet. Chitkul is the last inhabited village in this region.
We will reach Chitkul by evening. Go for a stroll near the riverside.
Rest if you wish to and prepare the journeys ahead.
Dinner and overnight stay at Chitkul
Day 4 : Chitkul to Kalpa
After breakfast at the stay, we start our today's journey to Kalpa. The total travelling distance is about 180 km but will take around 6 hrs.
Kalpa, a small but beautiful town situated in the Sutlej river valley of the Kinnaur district. While crossing the mountains, you will find several points with scenic views. Is also the starting point of Kinnar Kailash trek. After reaching the place rest for a while and we will explore the location in the evening. The narrow streets leading to Mata Mandir is a good hike.
Dinner and overnight stay in hotel/homestay at Kalpa.
Day 5 : Kalpa to Dhankar
Today we will be traveling to Dhankar village from Kalpa and is our longest day traveling on the entire trip. Traveling distance is about 220 km but considering the road conditions it will easily take us 8-9 hrs to reach, including multiple stops and sightseeing at Nako and Tabo
Dhankar, the former capital of the Spiti Valley, offers panoramic views of the valley. It stands perched above the confluence of the Spiti and Pin river.
En route we will be covering Nako and Tabo. Nako is a small village near the border of India and Tibet. The place is famous for its lake and 1000 years old Monastery.
Night stay at Dhankar
* For people who like to explore, even more, can hike to Dhankar Lake early next morning.
Day 6 : Dhankar to Kaza via Pin Valley
Today, you will be moving from Dhankar village to Kaza. We will be covering Mud, Pin Valley while going from Dhankar to Kaza.
Leave Dhankar after Breakfast visiting the old and New Monastries. Mud, one of the villages in Pin Valley of Spiti is about 50 km from Dhankar. Enjoy the changing landscapes and the cool breeze. After reaching Mud, spend some time exploring the place and interacting with the local people. Lunch at Mud.
Start your journey to Kaza which will take 2 -3 hrs and traveling distance of about 50 km. Evening at Leisure and can be spent exploring cafes in Kaza market.
Dinner and overnight stay at Kaza
Day 7 : Kaza to Kee , Kibber, Komik , Langza. Back to Kaza.
Today we cover the remaining major locations in Spiti Valley.
Start our day after breakfast and towards Komik which is 25 kms from Kaza. Our first stop will be at Langza, famous for the big Buddha Statue, which is en route Komik and 18 km from Kaza. Spend some time at Komik, the highest inhabited village in the world. Get clicking with the locals and spend some time at the monastery. Later start your journey to Hikkim, the hight post office in the world, which is about 5 km from Komik. Send postcards to your near and dear ones.
Visit the beautiful Key Monastery, which at one time acted as a fort. Explore the amazing culture of the people living there. Move further to Kibber which is at a height of 4200 mts and is the highest inhabited village in the region.
Return to Kaza by evening. Evening at leisure for cafe hopping and local market.
Bonfire, Dinner and Night stay at Kaza
Day 8 : Kaza to Batal /Chandrataal Lake (110 kms, 7 hrs of drive)
Head towards one of the most scenic lakes in India, i.e., Chandra tal also called as Moon Lake via Kunzum Pass and Losar. The lake is beautiful, surrounded by mountains and is situated at an altitude of 4300 meters. Enjoy the views, get yourself clicked with the lake and spend some leisure time.
Dinner and overnight stay in camps at Chandra Taal.
* Due to last year restrictions we might have to stay at camps in Batal
Day 9 : ChandraTaal Lake / Batal to Manali (125 kms, 7 hrs drive)
Today is the last day of our trip and our last day in Spiti Valley. We start from Chandrataal lake after breakfast. We will be crossing the Bada Darra and Chota Darra before reaching Rohtang Pass. Spend some time at the pass. ( We will be leaving from the campsite by 5 am, as with time the water level in both the Darras increase. So it is safe to start early and probably spend some time after crossing them).
Reach Manali by late afternoon. Explore the hill station if time allows.
Board the Volvo bus for Delhi by evening.
Day 10 : Reach Delhi. End of tour.
Reach Delhi by morning. Tour ends.