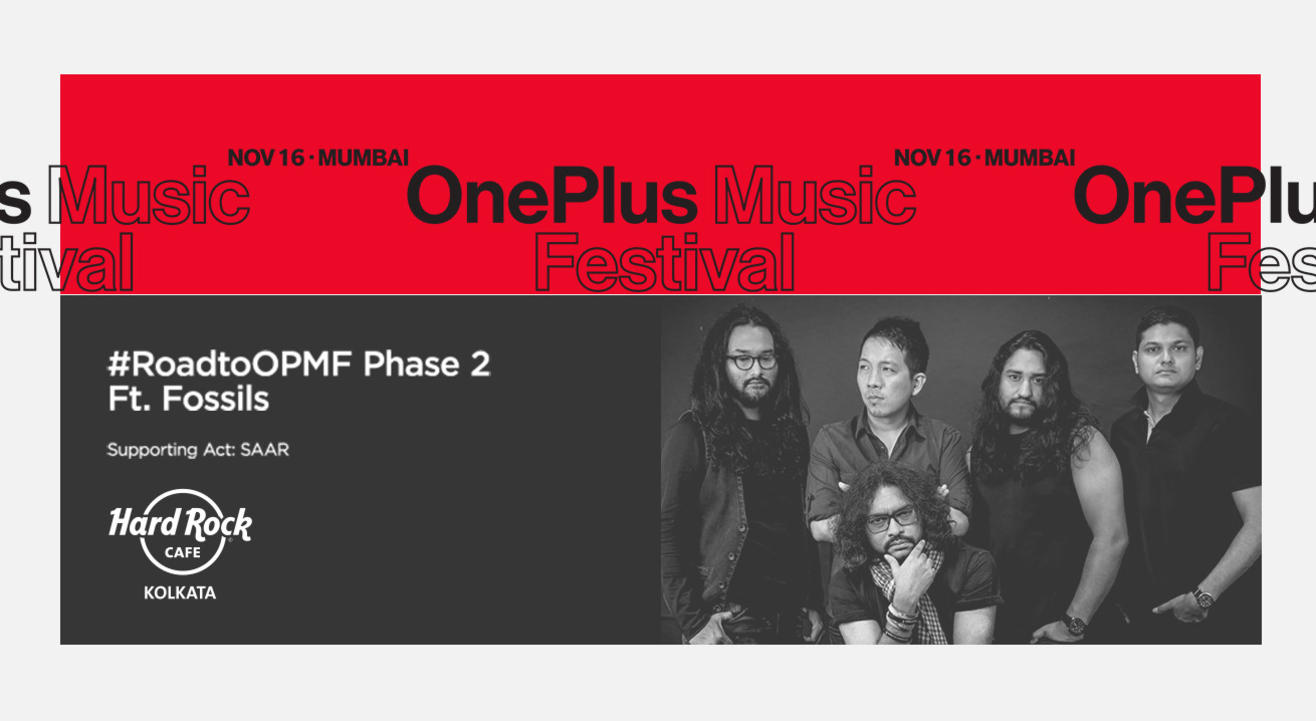 Music
#RoadToOPMF ft. Fossils and SAAR - Kolkata
About
OnePlus Music Festival will take place on the 16th of November in Mumbai!
Come celebrate the #RoadtoOPMF with the official pre-party venue - your favorite destination, Hard Rock Cafe.
#RoadtoOPMF is a series of shows by some great independent musicians in India. This will take place every weekend at Hard Rock Cafe locations around the country. Our second phase features Fossils and SAAR.
Fossils is a bangla rock band formed in 1998. The group is considered one of the pioneering rock acts in Kolkata's Bengali music scene. Their music is flavoured by a blend of blues, rock and psychedelia, along with Rupam Islam's vocal renditions of his characteristic psychoanalytical lyrics.
SAAR is a four piece funk-rock band and they happen to play often at multiple venues and clubs across India.
Come join us on this #RoadToOPMF on the 27th Of September, only at HRC Kolkata.
Note to OnePlus users: If you own a OnePlus, you can just show your device at the entrance of the venue and enter for free. (Entry on a first come first serve basis for the first 50 people to reach the venue).
Venue
Hard Rock Cafe, Kolkata
Park Mansion, 57A, Park St, Park Street area, Kolkata, West Bengal 700016