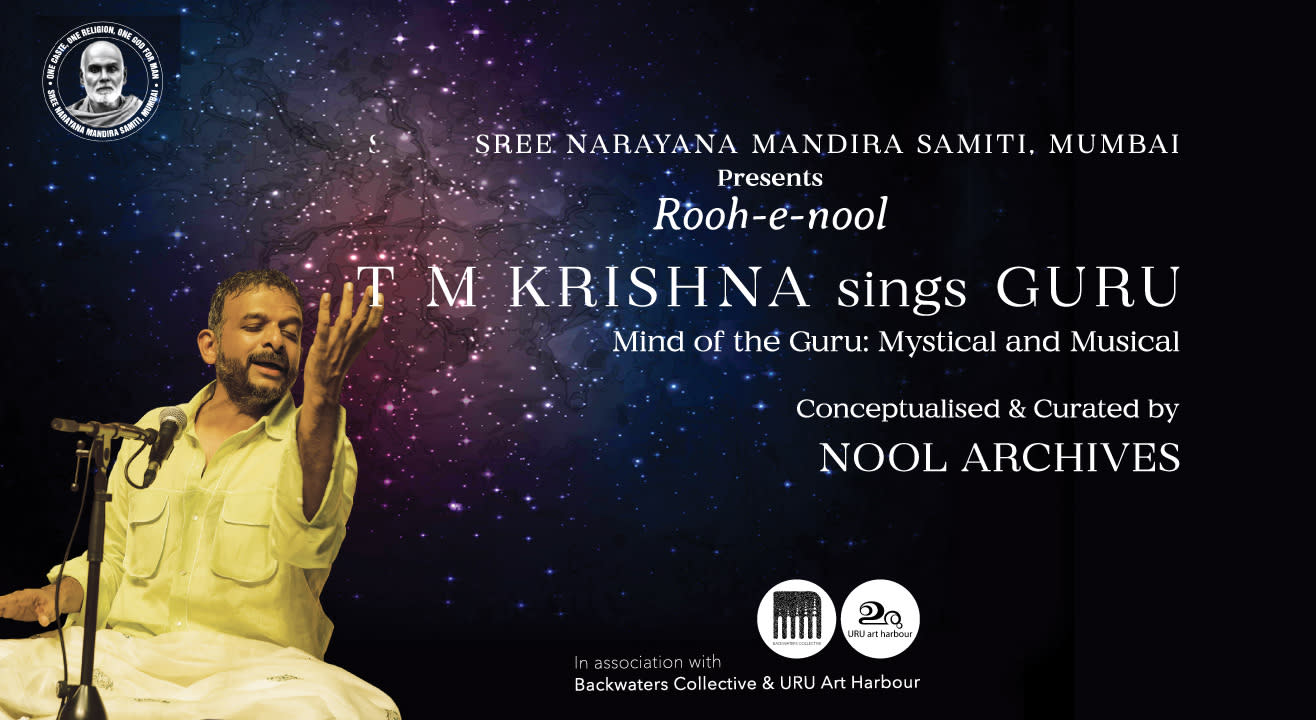 Music
Rooh-e-nool
Tata Theatre, NCPA, Mumbai
About
Narayana Guru (1855-1928) was an exceptional poet, who wrote in Malayalam, Sanskrit and Tamil. Guru was revered, and his compositions – devotional, mystical, and always musical – were treated as part of a sacred canon. Lost in the process was an extraordinary universe of poetry, rich in meaning and music, that, in fact, informed and invigorated all of Guru's public acts. Guru's poetry contains the seed of his immense self that had transcended its moment and embraced a seamless Time. T M Krishna sings Guru, a musical voyage in search of the word in the sound and the sound in the word.
Date: November 1, 2019.
Day: Friday.
Time: 07:00 PM.
Duration: 02 Hours.
Venue: TATA Theatre, NCPA Nariman Point, Mumbai.
Languages: Malayalam, Sanskrit and Tamil.
Venue
Tata Theatre, NCPA, Mumbai
Tata Theatre, National Centre for the Performing Arts (NCPA), Mumbai
GET DIRECTIONS