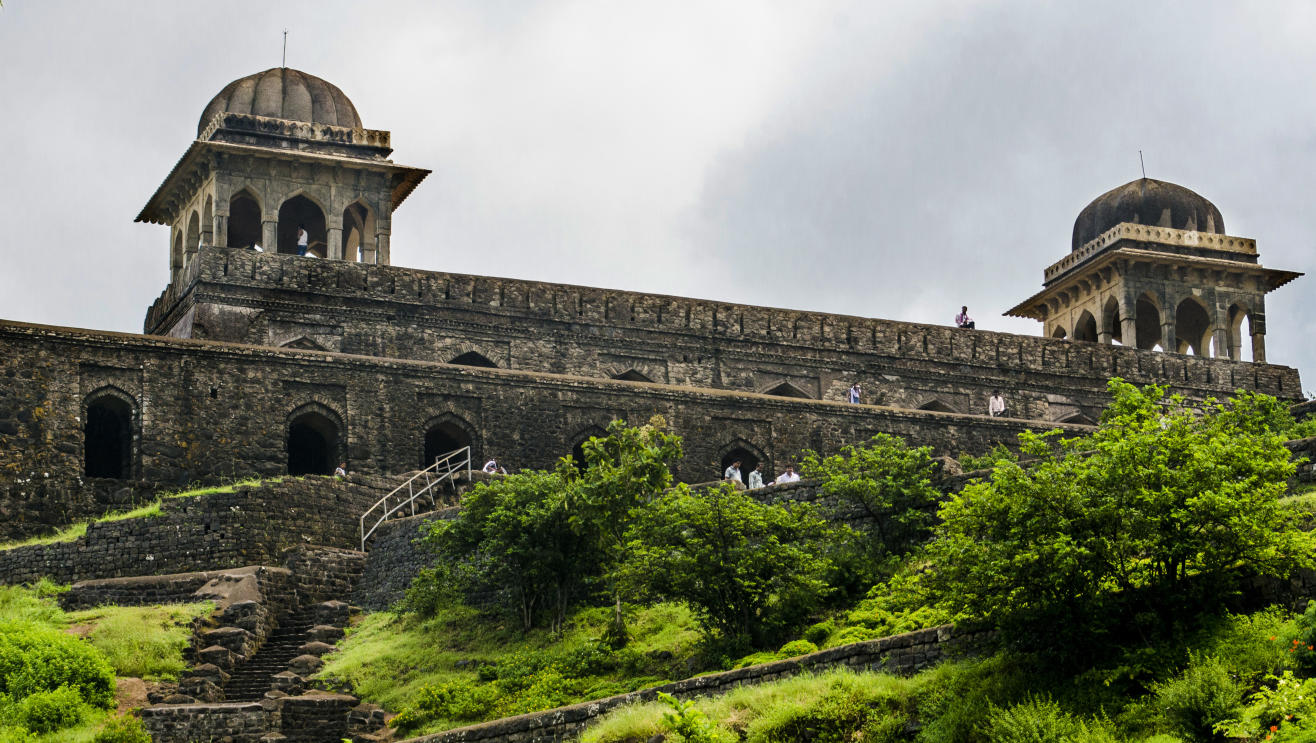 Monuments
Roopmati's Pavilion, Mandav
About
Roopmati Pavilion in Mandu was initially built as an army post in the 15th century. The last Sultan of Malwa, Baz Bahadur later extended it for his wife, Rani Roopmati, so she could worship the river Narmada without stepping out of the fort.When Baz Bahadur was killed in battle by Akbar's general, Roopmati poisoned herself. Today the pavilion has become a symbol of the tragic tale of the two lovers.
The pavilions on the terrace of the structure
Baz Bahadur's palace from the western side of the pavilion
To reach Mandu, you'll have to go to Indore by air or train and take road transport from there.
Buses run regularly from the city to Mandu via Dhar, Mandu and Ratlam. You could also take a bus from Bhopal to Mandu.
In case you're taking private road transport, go down the Aurangabad - Indore highway, and from there you'll find many roads to leading to Mandu. It's best to ask the locals at this point which route is better, as getting up to the plateau is a bit tricky.
Venue
Roopmati's Pavilion
Roopmati's Pavilion, Mandav, Mandu Road, Mandu, Mandav, Dhar, Madhya Pradesh, 454010
GET DIRECTIONS