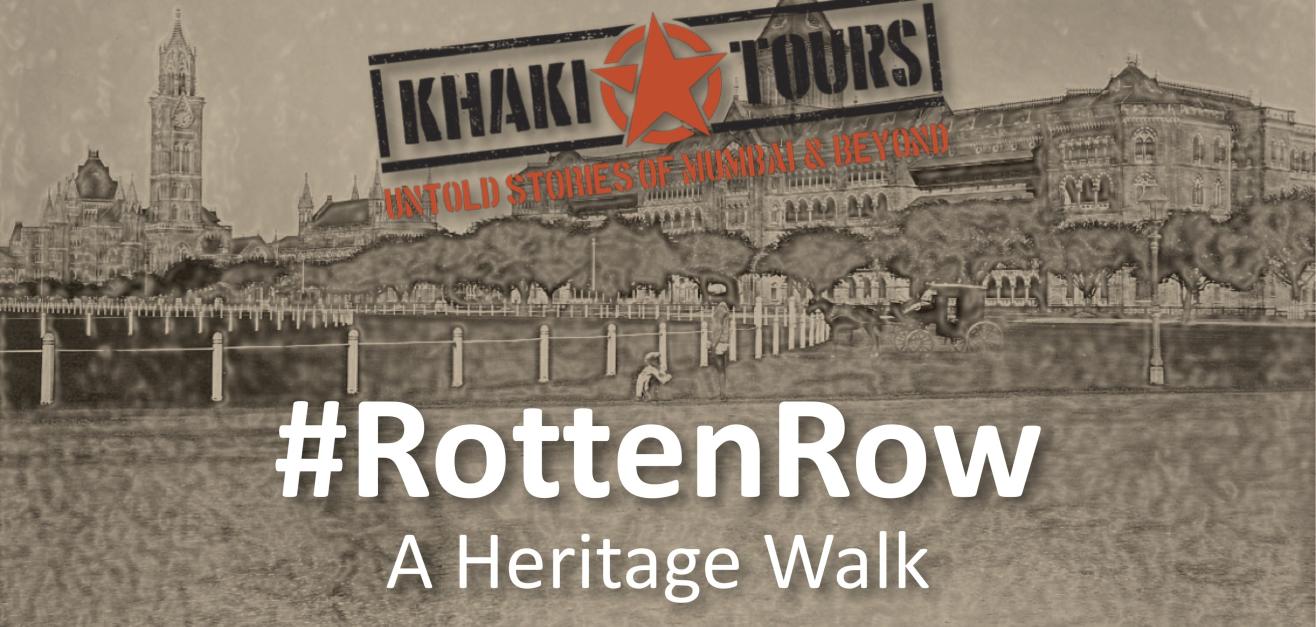 Guided Walks
#RottenRow by Khaki Tours
Western Railways Headquarters
About
#RottenRow by Khaki Tours
The credit for developing a prosperous walled town called Bombay into a city of international standards goes to a visionary Governor called Sir Bartle Frere. In 1865, he took the decision to demolish the Fort walls, and expand the city to the west. The money made during the cotton boom greatly aided his vision for the city - Urbs Prima in Indis - and on the open grounds of the Esplanade beyond the Fort walls came up the Gothic buildings that would do justice to the vision. On our new walk, #RottenRow, we take you on a tour of Frere's vision, following a riding track that used to go around the Oval Maidan.
Date: 26th October 2019
Starting Time: 5.00 PM
Starting Point: Western railway headquarters opp Churchgate station
Duration: 1.5 Hours
Distance: 2 Kms
Ticket Price: Rs 499/-
Highlights :
- Last station Churchgate (not!)
- X and 0
- The Greek God of cinema
- Governor's Row
- Spinning the wheel
- Bapu ke bapu
- Windmill by the sea
- Do deviyaan - Kshama aur Insaaf
- Where traffic parks
- A Bengalee in Mumbai
- Fuller's folly
- Eating Air
- Mother of the Cotton King
- Bandstand before Bandra
- And, of course the Rotten Row
For more information, please call Khaki Tours (8828100111). Follow Khaki Tours on Facebook and Twitter.
Venue
Western Railways Headquarters
Near Churchgate, Maharshi Karve Marg, Churchgate, Mumbai, Maharashtra 400020
GET DIRECTIONS