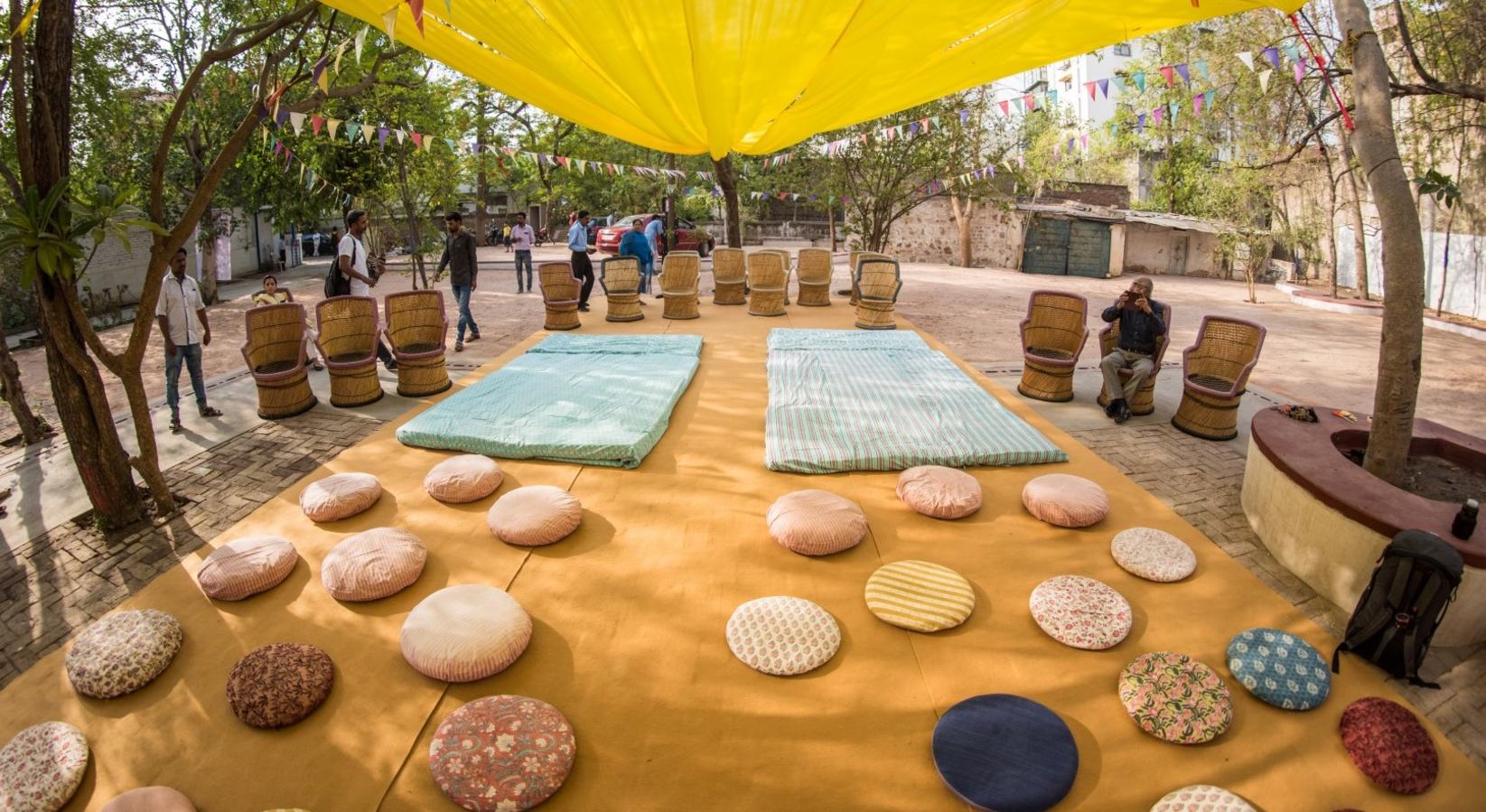 Music
A New Space For Arts & Performances Is Coming Up In Jaipur: Introducing the RRAP Hub
Jaipur Virasat Foundation's new initiative ensures the continuity and relevance of Rajasthan's rural folk music in the 21st century. Check out all details here.
It's amazing that as the world grows more global, people are looking inwards more than ever before: So while American hip-hop and Scandinavian metal find their fan bases in India, the country - more than ever before - is looking at indigenous forms of music and art. This is evidenced in many forms: Be it popular music festivals where a Rajasthani folk act shares the stage with a DJ, fashion brands seeking inspiration from the hinterland, or entire TV shows based on urban artists collaborating with their rural contemporaries.


It is with this backdrop that an exciting new space is opening up Jaipur, aimed at helping folk artists to record & archive the rich traditional music of the state of Rajasthan.
Introducing: RRAP Hub & Music Museum Rajasthan Rural Arts Programme
It is many things in one: A music museum, a performance space, a music guest-house, a recording studio, an interactive outdoor soundscape - all come together to create an open all-inclusive space that facilitates learning, research, and enjoyment of Rajasthan's folk music. The museum and events are open to all age-groups and are family-friendly. Most people who engage with the space and its programmes are musicians, music-lovers, people interested in arts & culture, tourists, and people interested in experiencing Rajasthan's culture and music.

RRAP itself is Jaipur Virasat Foundation's new initiative that ensures the continuity and relevance of Rajasthan's rural folk music in the 21st century by bridging the gap between past and future, rural and urban, tradition and innovation via its many projects and the music hub in the heart of Jaipur city.
"We are building a folk music museum and studio specially designed for Folk Artists to record and archive the rich traditional music of Rajasthan"
What can you expect?
RRAP Hub programmes and hosts a variety of events. Currently, all events are pay-what-you-like and the RRAP Hub is building a growing community of "friends of RRAP".
Monthly Events at the RRAP Hub:
RRAP Jam: Where folk musicians, local musicians, and citizens gather in an open jam format, facilitating interdisciplinary musical upskilling.

RRAP Smories: A monthly series of performances, interpretations, evening talks, and conversations around music and its roots.

Other RRAP Programmes:
RRAP Camp: A series of fun creative classes for kids to expose children to the world of music making in Rajasthan.

RRAP Trap: A creative music product that aims to take Rajasthan's folk music on new stages in unexplored environments that have only been available to contemporary/urban music. RRAP Trap creates new music by fusing folk music with genres such as hip-hop, drum & bass, trap, dubstep, EDM.

Look forward to monthly events such as RRAP Jam & RRAP Smories; as well as other programs such as camps to expose children to the world of music making and unique projects that fuse folk music with genres such as hip-hop, drum & bass, trap, dubstep, EDM.
A unique cafe: Donate for the next person's meal
The hub will feature monthly pop-up cafes based on the seva cafe model where guests donate to pay for the next customer's meal. There's a guest house right above the museum that hosts musicians and artists for creative residency programmes but is also open to travellers looking for an immersive musical and cultural experience.

During their stay:
Guests have open access to all hub events and the museum
They get an exclusive studio pass to capture behind-the-scenes moments of studio recordings and music-making
They can interact informally and in-depth with the musicians/artists staying at the guest house, maybe even take singing lessons or learn a new instrument
Volunteer with RRAP for its various social impact projects that are focussed on artist welfare, capacity building, and ensuring sustained livelihood opportunities for the rural folk artists who are unlettered and living below the poverty line.
Where is it?
G-15, Krishna Marg, Krishna Niwas, C-scheme
Jaipur, Rajasthan 302001
When can you visit?
The music museum is set to open on October 6th 2018
Timings: 10 AM to 6 PM, closed on Mondays & National Holidays).

Ticket Pricing:

Students & Senior Citizens: ₹50

Adults: ₹100

International Tourists: ₹200

Subscribe to receive our newsletter!
Find the best experiences happening out there in your city or enjoy handpicked content while sitting comfortably at home. Paytm Insider is your go-to place to figure out what to do today!