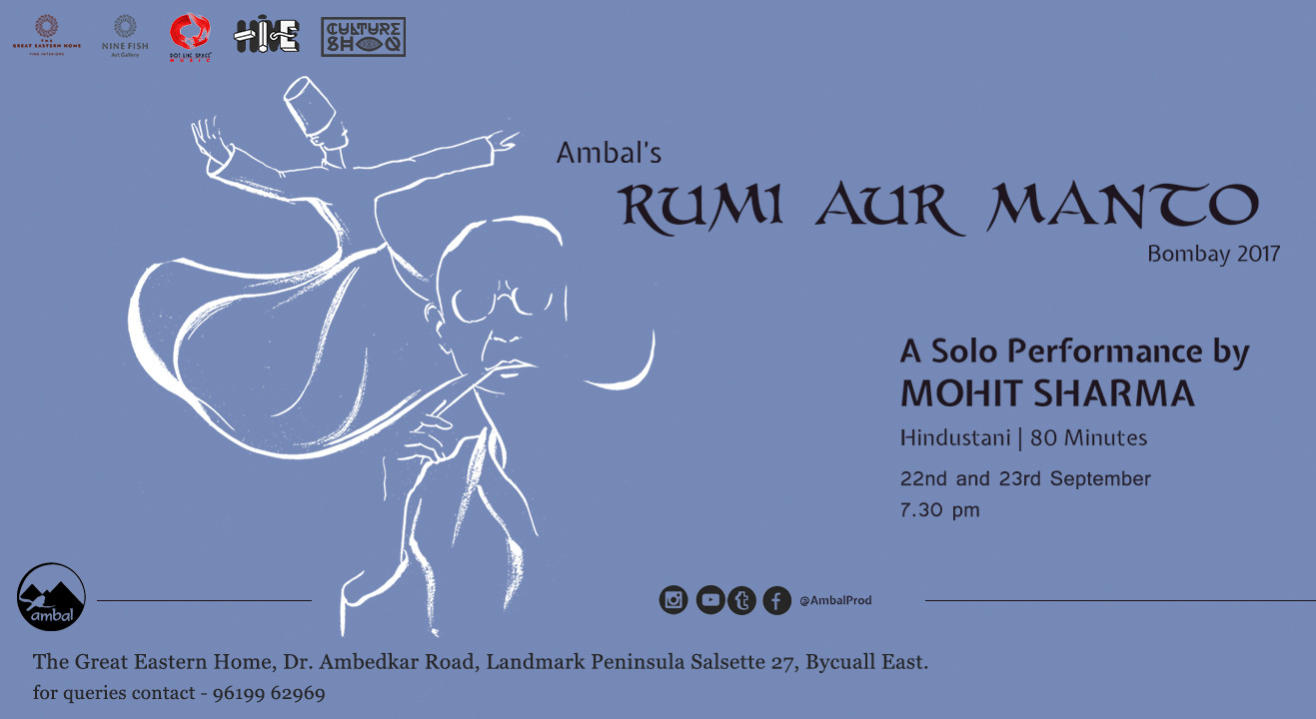 Theatre
Rumi Aur Manto
Hive at The Great Eastern Home, Mumbai
About
Rumi is the Shah Rukh Khan of social media! Manto, an outcast all his life is now in! The euphoria around them in the last two decades has made them literary pop-icons.

Once upon a time, Bombay 2017, Rumi and Manto bump into each other at a lit-fest, in the company of Karan Johar and Chetan Bhagat. They are curious about the world's new found love for them. Manto's visiting from hell, assumingly, and Rumi from heaven. Manto is angry and Rumi is accepting and amused, more by Manto.

Rumi Aur Manto (RaM), the solo performance by Mohit Sharma, is a comic and sarcastic look at the society everyone forms. It also attempts to understand as to what it takes to be an artiste through the works of these two greats! RaM is 15 shows old in 10 months with housefull and standing ovations in Bombay & Bangalore!
Venue
Hive at The Great Eastern Home, Mumbai
The New Great Eastern Mills, 25-29, Dr. Ambedkar Road, Near Rani Baug, Byculla, Dhaku Prabhuchi Wadi, Byculla East, Mazgaon, Mumbai, Maharashtra 400027