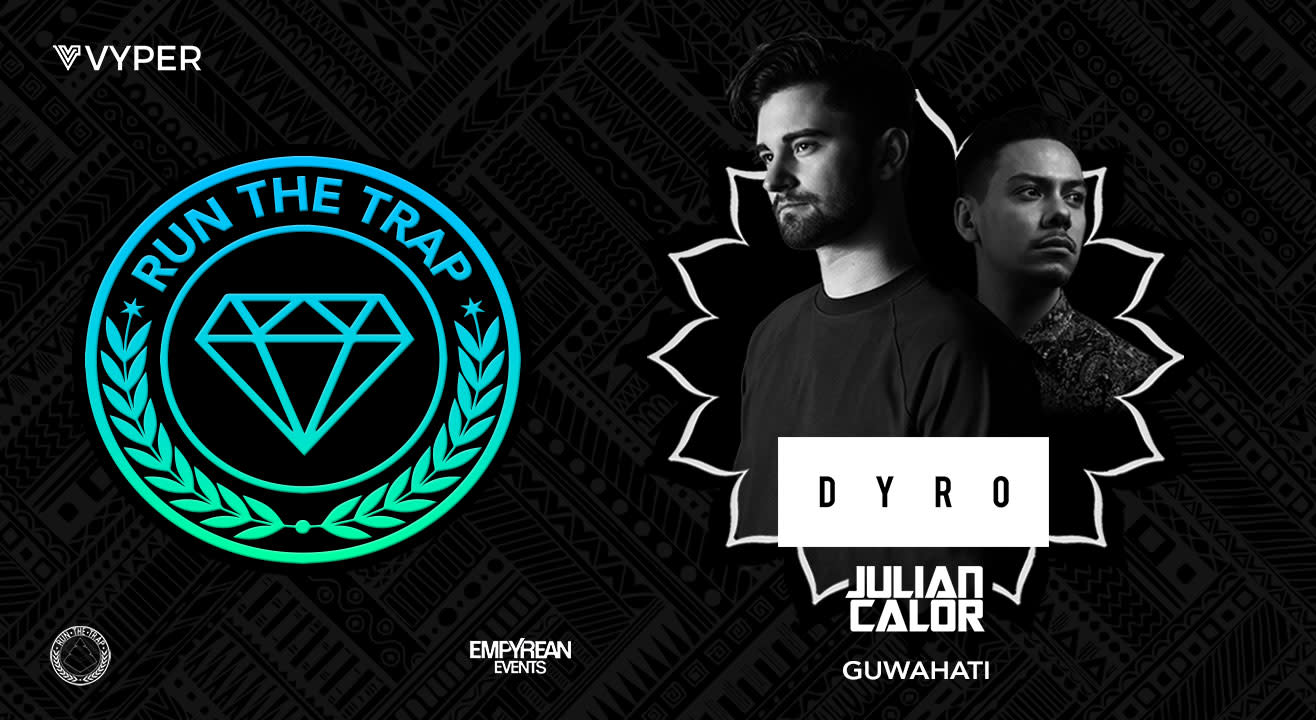 Music
Run The Trap Ft. Dyro & Julian Calor, Guwahati
Greenwood Resort, Guwahati
About
Run The Trap was created to bring underground trap music, Hip-Hop, Club music and other related genres to the forefront.


The immensely popular YouTube channel has been a rage amongst bass music lovers for a long time. Established in 2012, Run The Trap is very selective of the music they post, and make sure to only share the utmost quality works on their website. After 5 years of cultivating the trap music and bass music community online, they are now partnering with Vyper to bring you carefully curated tastemaker events in India.
Dyro
Julian Calor
Tejj
Zydec
Are you ready to get a Good Feelin?
Vyper Entertainment is a complete entertainment company aiming to promote the passion for music and enable the growth of musicians/artists while providing quality entertainment to clients.
Greenwood Resort is your gateway to a world of fun amidst nature.