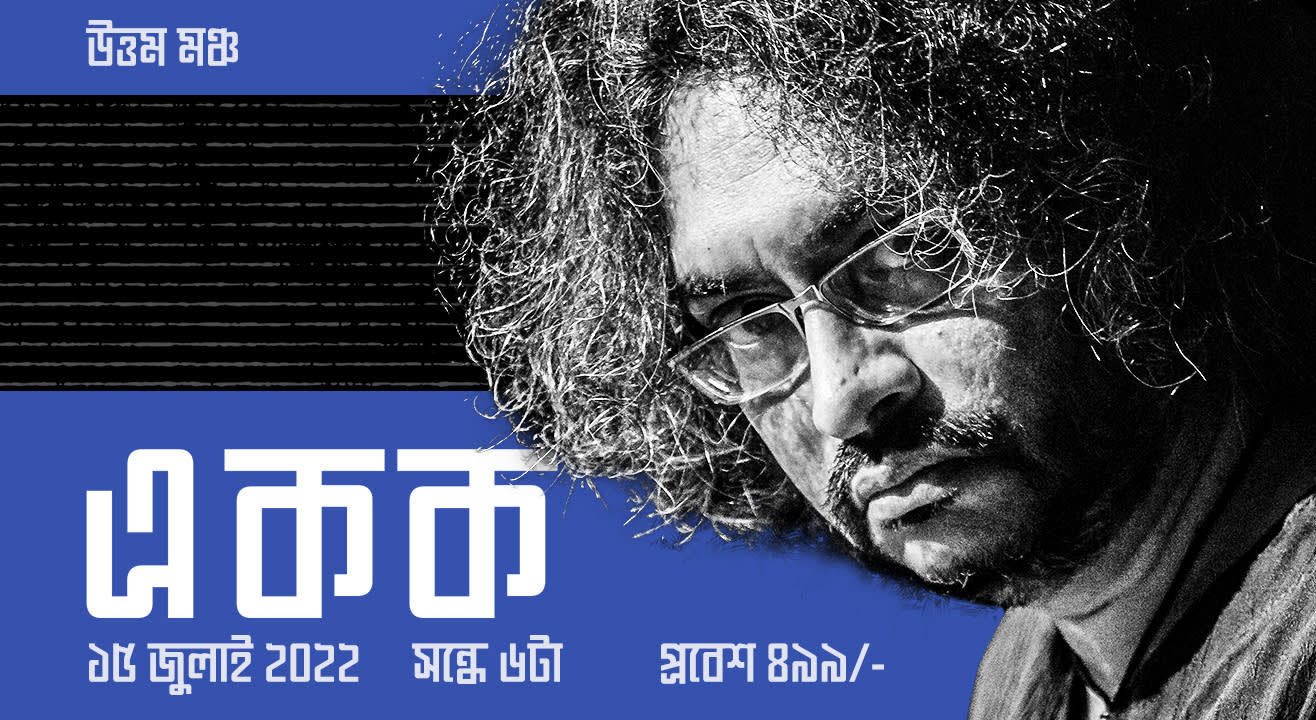 Mahanayak Uttam Manch, Kolkata
Step out and enjoy this event
Invite your friends
and enjoy a shared experience
Mahanayak Uttam Manch, Kolkata
Step out and enjoy this event
Invite your friends
and enjoy a shared experience
Invite your friends
and enjoy a shared experience
Rupam Islam: the singer-songwriter
That he is the most electric performer in our part of the world is general knowledge by now. What the general audience seldom gets to see is the songwriter-self of the man, the intimate side of the rockstar. Here Rupam just picks up his guitar and sings - leaving a format, or a song list, or all other things that make a performance a rule-bound affair far behind. Mesmerized to the core, the audience realizes this man is equally as scintillating, if not more when he drifts along with his songs all alone.
#RupamIslamEkok is nothing short of a journey, an escape to solitude crafted by haunting lyrics and soulful tunes - an incredibly complete performance, yet so very distinctly different from the way the audience is used to seeing him at Fossils concerts. The songs are mostly uncommon, yet favoured by the audience & requested. No one accompanies Rupam here, he is all alone with a guitar & keyboard.
The audience is always left screaming for more— that is the magic of #RupamIslamEkok & the reason behind the fact that these solo shows of Rupam never happened without being a 'sold out' affair.
Mahanayak Uttam Manch
10/1/1, Manohar Pukur Road, Hazra, Kalighat Zilla, Hazra, Kalighat, Kolkata, West Bengal 700026, India
GET DIRECTIONS
Mahanayak Uttam Manch, Kolkata
Step out and enjoy this event
Invite your friends
and enjoy a shared experience