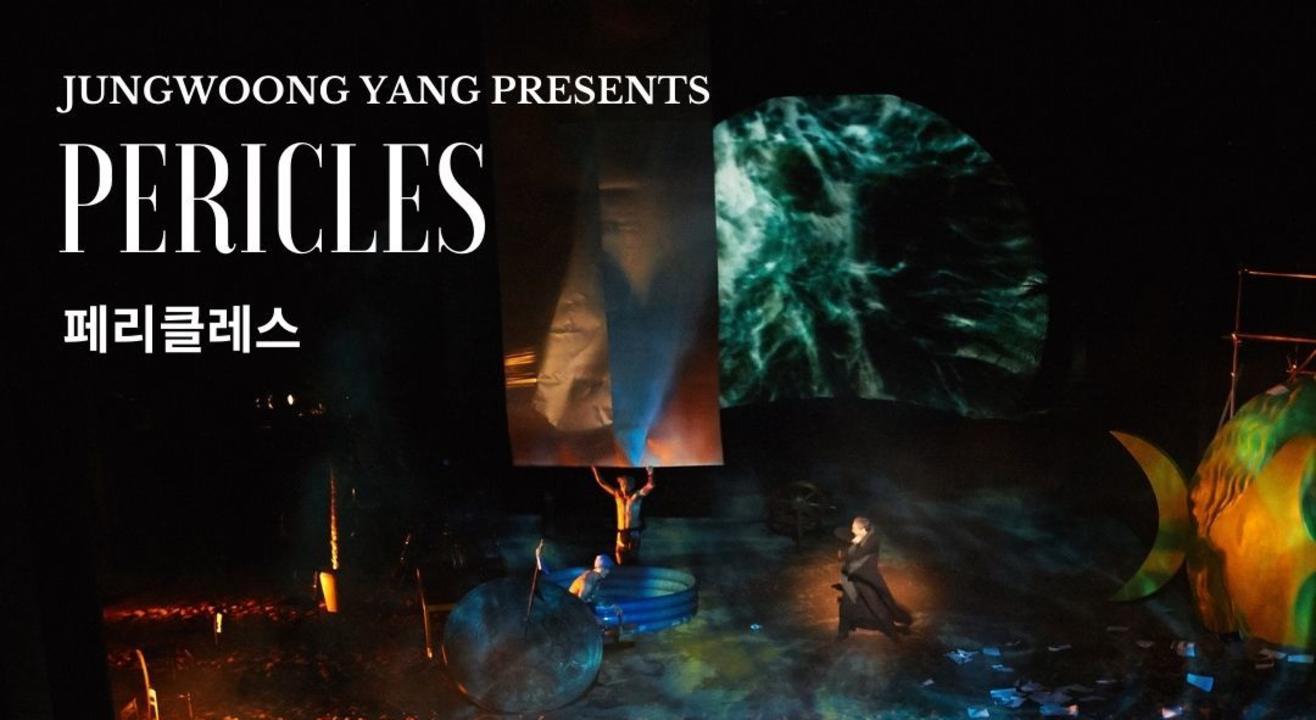 Enjoy this event from your home
Invite your friends
and enjoy a shared experience
Invite your friends
and enjoy a shared experience
About the Event
-Title: Pericles
-Original Author: William Shakespeare
-Director: Jungwoong Yang
-Script: Jungwoong Yang, Sehan Kim
-Dramaturg: Hyunwoo Lee
-Casting: Inchon Yu, Yoonho Nam, Sungmin Jeon, Eunhee Kim, Kookho Lee etc
-Schedule: 27th Nov 2020 (19:00~)
-Duration: 150m
-Url: https://youtu.be/05gsbAYKOUU
-Synopsis: Pericles, Prince of Tyre, travels to Antioch to seek the hand of King Antiochus's daughter. To win her, he must solve a riddle – but, is horrified to realize its meaning: that the king is guilty of incest. Anticipating Antiochus's wrath, Pericles flees to Tharsus, where he relives a famine with supplies from his ship. Again setting sail, he is shipwrecked on the coast of Pentapolis, where he marries Thaisa, daughter of King Simonides.
When word arrives that Antiochus is dead, Pericles decides to return to Tyre with his bride. Their ship, however, is caught in a storm, during which Thaisa appears to die in childbirth. Committed to the sea, her coffin washes ashore at Ephesus, where the physician Cerimon revives her. Believing her husband dead, she becomes a priestess of Diana, goddess of chastity. Meanwhile, Pericles, fearing that his new-born daughter, Marina, will not survive the rest of the journey home, leaves her in the care of Cleon, governor of Tharsus, and his wife Dionyza.
Years pass and Dionyza, jealous of Marina, plots to have her murdered. Marina escapes but is sold by pirates to a brothel in Mytilene. There, she remains a virgin by converting her clients, among them Lysimachus, governor of Mytilene, who falls in love with her.
Pericles, grief-stricken at the loss of his child as well as his wife, reaches Mytilene in his wanderings. He meets Marina there and learns that she is his daughter. In a vision, the Goddess Diana bids him to go to her temple at Ephesus where he finds Thaisa. The play ends happily with the family reunited.