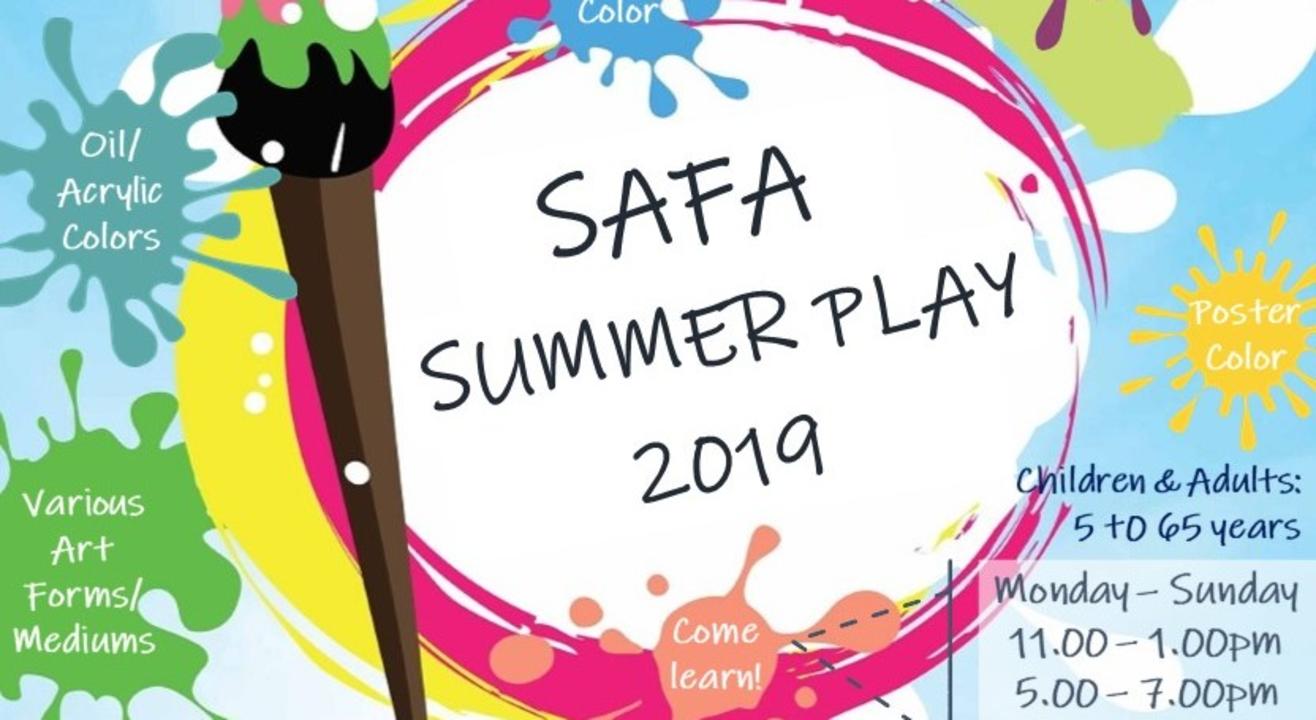 Art
SAFA Summer Play 2019
April 17 - June 30 | 11AM
About
Saakar Aakar Fine Arts
Let your ART piece never never never ever take the summer of 2019 away from you!
SAFA Summer Play 2019 - #artwithheart
Jump-start and plan ahead in time for this year's holiday season with art workshops and courses, fun learning classes we have in store for you.
Explore a new dimension and grow with us, creatively.
Event Details
Ongoing Classes : Each course has a different timeline, classes start anytime after 1st April.
Age Group: Children & Adults: 5 to 65 years
Days: Monday to Sunday
Timing: 11AM - 1PM | 5PM - 7PM
Courses offered:


Ceramic/ Mural Workshop


Nib Painting


Kalamkari Work


One-Stroke Painting


Calligraphy Workshop


Coffee Painting


Aborginal Art


Madhubani Art


Warli Art


Gondh Art


Decoden Workshop


Distress Ink & Stamping Workshop


Doodle Art


Decoupage


Glass Painting


Book any workshop ticket and get a 7-day cult.fit pass FREE. Offer valid till 31st September. (T&C apply) Click here for more information