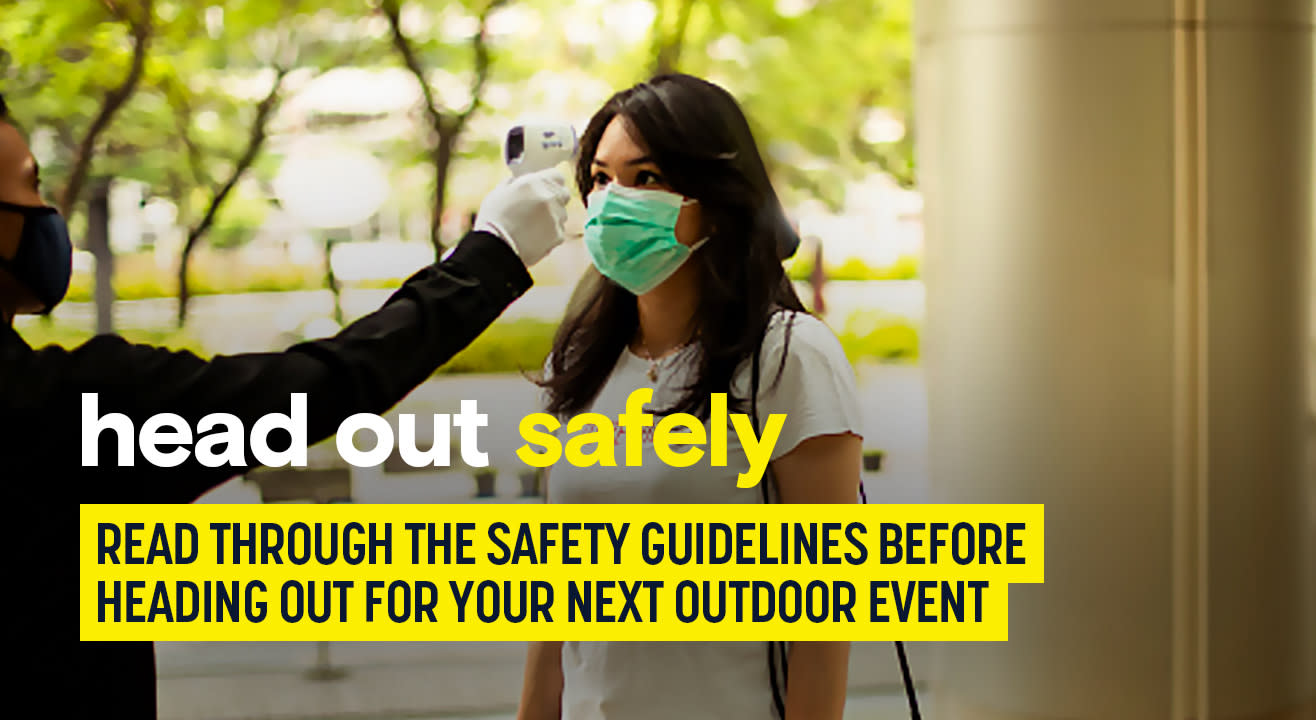 Stepping out to attend an event? Read through these safety guidelines.
We want to ensure you not only enjoy the experience you attend but more importantly that you are safe. So, we've put together a few do's and don'ts to keep in mind the next time you step out.
Invite your friends
and enjoy a shared experience
It is important we take all the precautions for safety to ensure you and your fellow audience members have a safe and enjoyable outdoor experience. With events and experiences making a comeback, we're excited to bring you new plans for the new normal. But before that, keeping your safety and health first, here are some safety checks for you to keep in mind while heading out for your next event:
Wear a mask at all times and make sure the mask covers the nose and mouth completely
Stay socially distanced from other people/groups of people
Sanitise your hands while entering the venue
Comply with the temperature checks at the venue entry
Make sure the contact with surfaces/areas is minimal
If travelling in a group, make sure to stay together at all times instead of wandering around
Prefer to pay (if required at the venue) digitally instead of cash
Carry a sanitiser and sanitise frequently
It's best to stay at home if you feel unwell or are unsure about your symptoms.
We are partnering with organisers that are taking safety precautions based on the latest regulations and advisory laid by the government. Here are some of the protective measures that venues and organisers are taking to ensure a seamless experience for outdoor events:

Temperature checks at the venue/entry
Not allowing entry if the masks are not worn
Laying out dos and don'ts for the attendees within the venue
Following the social distancing norms
Making the experience as contactless as possible for all the attendees
Subscribe to receive our newsletter!
Find the best experiences happening out there in your city or enjoy handpicked content while sitting comfortably at home. Paytm Insider is your go-to place to figure out what to do today!