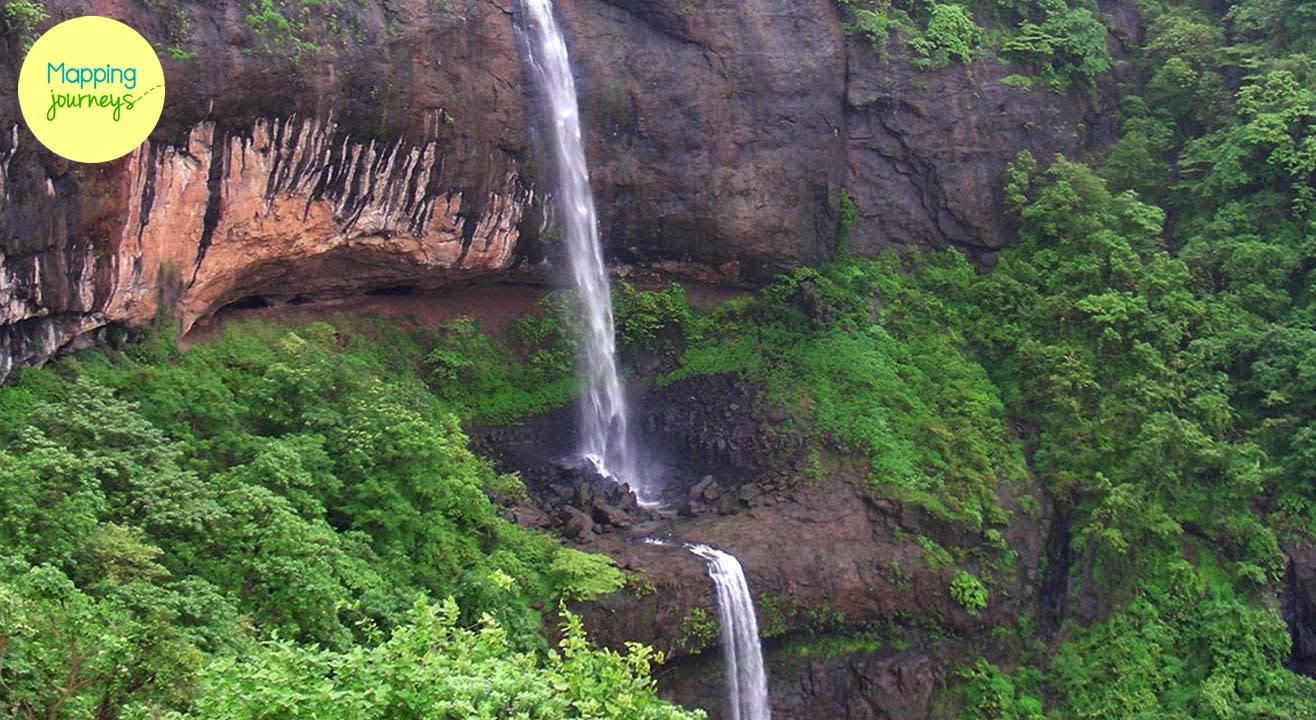 Trek
About
This hill-fort, 7kms from Alibaug is an old fort of Shivaji's times at 1357ft from sea-level. A dirt-track road to this fort begins at Khandala on Alibaug-Pen road to the East. Half-way to the fort is Siddheshwar temple and an Ashram, where you can rest a while. During rainy season, one finds a cascading waterfall called Dhondane at this spot . To the left just before the Ashram, the trek-route to Sagargad begins. In an hour's time, one can reach the fort. The main gate is in completely desolate state while the two bastions are partially dilapidated. Inside, a temple and a small tank are in a disused state. Another tank is known as Pandav Kund. On the fort proper, one finds nine tombs of Satis. The place is called Sati Plateau. Besides this plateau a thumb-like erect land mass is known as Wanartok. The fort is totally uninhabited.
To reach the top a small water stream needs to be crossed followed by ascend of the rock stairs. The top offers majestic views of the famous Wanartok pinnacle, the entire area of Alibaug(including the beach which lies just 8km away).
Sunday :
Meeting point :
06:00 am – Pritam Hotel Dadar.

The pickup points will be as follows :
06:30 am – Yogi Hotel , Diamond Garden , Chembur.
07:00 am – Vashi below Main Birdge.
07:30 am – McDonald, Kalamboli, Panvel.

The bus journey takes 3hrs approx to reach the base village called Khandale . From here the trek begins immediately. The ascend takes 3 - 3.5hrs. We will reach the top before noon and explore the fort area and take some much needed rest.

The return journey to the base village will begin 2:00 pm, if time permits we will also visit the Dhondane waterfall on the way. Once at the base lunch awaits, immediately after which we conclude the day and start our return journey to Mumbai.

05:00 pm - Departure for Mumbai
09:00 pm - Dadar
(Timings are tentative)
Travelling from Dadar to Dadar(non ac bus).
Breakfast and Lunch.
Guide and Professional Expertise.
Safety and First aid
Mapping Journeys team alongwith.
Meals during travel.
Personal expenses.
Insurance of any kind.
Medical hospitalization, evacuation and related expenses.
Any item not covered under "inclusions"

Smoking and consumption of alcohol is strictly prohibited. For confirmation of the seat, full amount needs to be deposited prior to the event. Prior to making any payments please confirm about the seat availability.
Venue
Pritam Hotel, Dadar
Dharamputra, Survey No. 32, Pritam Estate, Dadar T. T, Mumbai, Maharashtra 400014