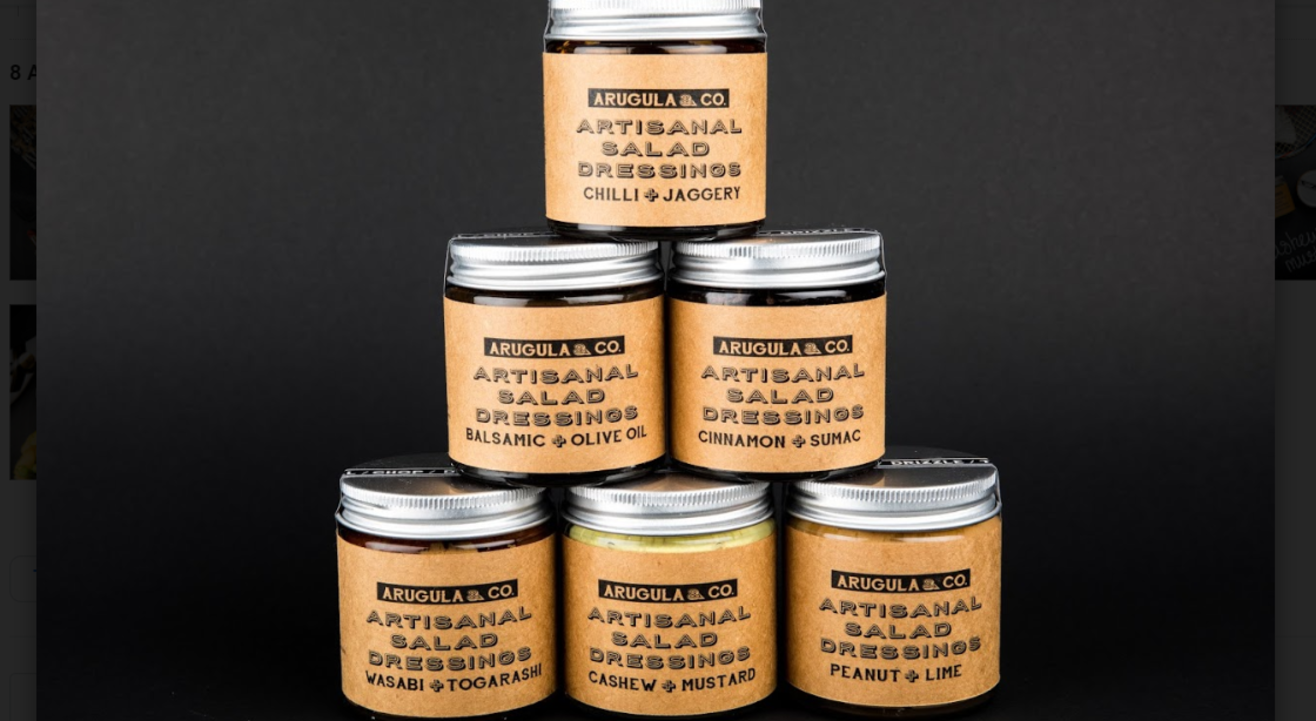 Food
Salad Making 101 with Arugula&Co.
Magazine Street Kitchen, Mumbai
About
Arugula&Co. is a health food startup that has a single point agenda: to help you #eatmoreveggies. Founded by Niharika Goenka, who holds a Masters of Science in Nutrition and Exercise Physiology, Arugula&Co. hopes to bring plant-based diets and sustainable eating to every table. Using ingredients such as coconut vinegar from Goa, and organic soy sauce made by a Japanese community living in Allahabad, Niharika is passionate about sustainable, delicious sourcing. Join her, and Arugula&Co., to learn the basics of salad making, including salad prep, chopping techniques, and the art of dressing. Part theory, part practical, the session will end with a feast of four salads covering Mexico to Miso.
The Nostalgic Indian
Dressing: Honey Chilli (Vinaigrette)
Pairings: Arugula, Baby Methi, and others

The Millennial
Dressing: Avocado Cilantro (Vegan Cream Based)
Pairings: Cilantro Micro Greens, Baby Carrot, and others

The Traveling Hippie (Warm Salad)
Dressings: Miso Turmeric (Vinaigrette)
Pairings: Black Rice/Soba Noodles, Grilled Tofu, and others

The Phoren Return
Dressing: Spicy Chimichurri (vinaigrette)
Pairings: Grilled Zucchini, Cherry Tomatoes, and others

Diksha Choudary
Head Chef, Arugula&Co.
Bachelor of Arts in Culinary Arts (Welcomegroup Graduate School of Hotel Administration, Manipal University '17)

When Diksha Choudary completed her Bachelors in the Culinary Arts in 2017 from Manipal University, she aspired to follow in the footsteps of her well-acclaimed alumni, such as Girish Naik, Vikas Khanna and Hussain Shehzad. This craving brought her to Mumbai to work under Chef Thomas Zaccahria (also a graduate of Manipal University), at The Bombay Canteen where she worked for three years. Chef Diksha believes in the power of food to forge communities, create values, and serve as tables for change. As the Head Chef of Arugula&Co. Chef Diksha spends her time doing just that.

Venue
Magazine Street Kitchen, Mumbai
Gala No 13, Devidayal Compound, Gupta Mills Estate, Reay Road, Mumbai, Magazine St, Darukhana, Byculla, Mumbai, Maharashtra 400010