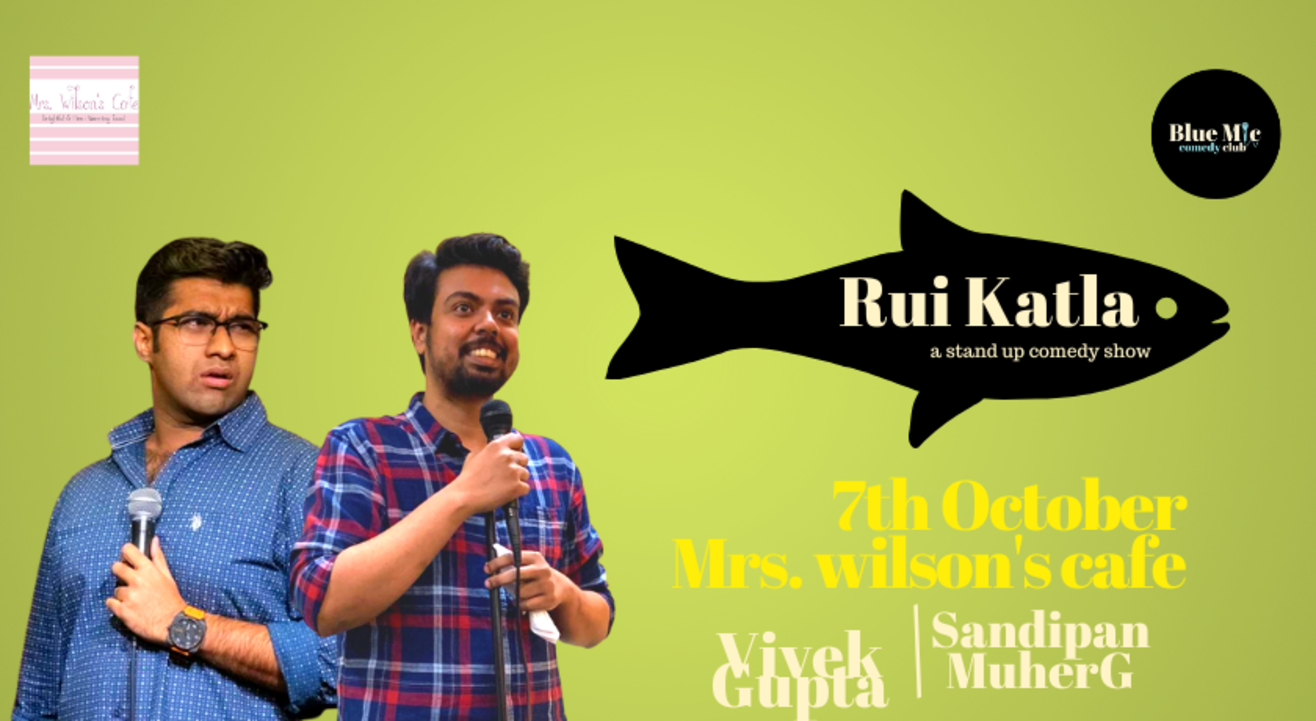 Rui Katla ft. Vivek and Sandipan
Mrs. Wilson's Cafe, Kolkata
Step out and enjoy this event
Event Guide
Live Performance
Enjoy a unique experience
Invite your friends
and enjoy a shared experience
Rui Katla ft. Vivek and Sandipan
Mrs. Wilson's Cafe, Kolkata
Step out and enjoy this event
Event Guide
Live Performance
Enjoy a unique experience
Invite your friends
and enjoy a shared experience
Event Guide
Live Performance
Enjoy a unique experience
Invite your friends
and enjoy a shared experience
'Rui Katla' is a stand up comedy show by Sandipan Mukherjee and Vivek Gupta.
Vivek and Sandipan are both seasoned comics and have performed at several shows across the country but their roots are firmly tied to the city and hence they come together for the first time to perform their best 30 mins of Jokes.
Insight: Vivek Affectionately calls Sandipan - 'Katla'. Sandipan doesnt feel so affectionate towards Vivek and hence call him nothing. We dont know why the show is called 'Rui Katla'. You come and find out yourself.
See you!
Mrs. Wilson's Cafe
P 174, Jodhpur Park, Kolkata, West Bengal 700068, India
GET DIRECTIONS
Rui Katla ft. Vivek and Sandipan
Mrs. Wilson's Cafe, Kolkata
Step out and enjoy this event
Event Guide
Live Performance
Enjoy a unique experience
Invite your friends
and enjoy a shared experience