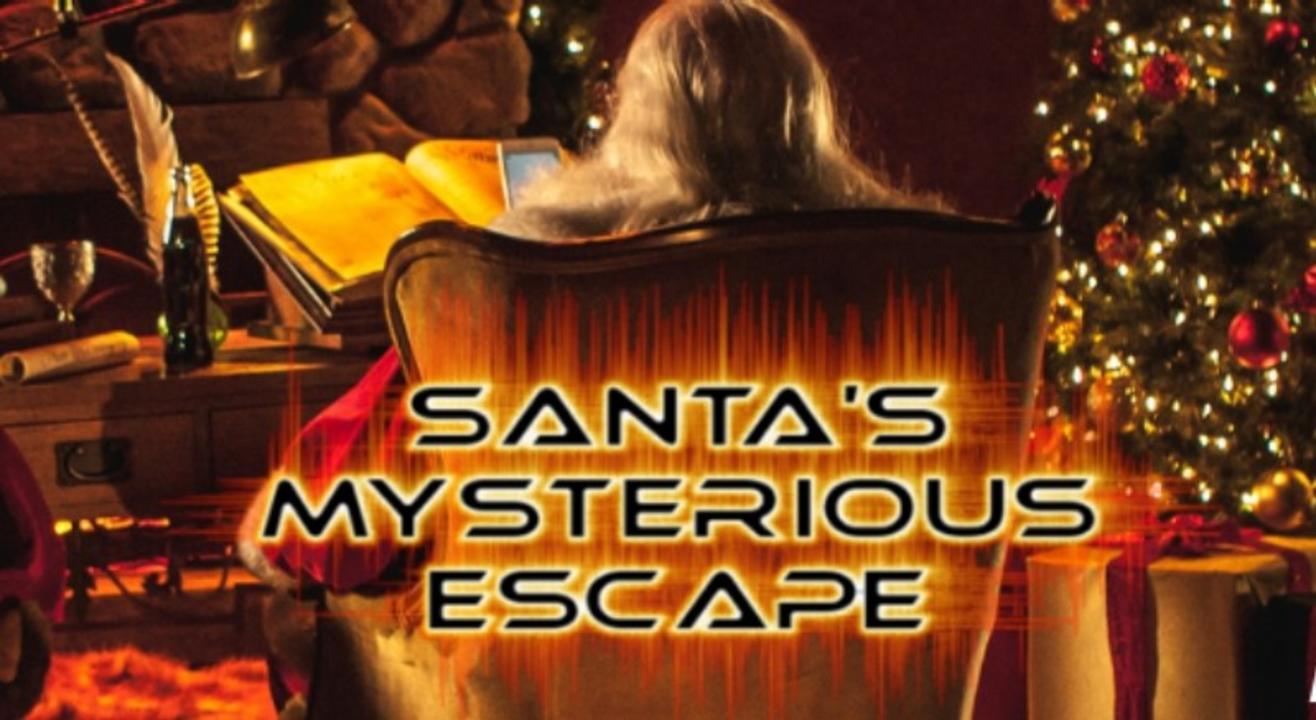 Online Game: Santa's Mysterious Escape
Event Guide
For Age(s)
Family Friendly
Online Game
Participate and have fun
Invite your friends
and enjoy a shared experience
Online Game: Santa's Mysterious Escape
Event Guide
For Age(s)
Family Friendly
Online Game
Participate and have fun
Invite your friends
and enjoy a shared experience
Event Guide
For Age(s)
Family Friendly
Online Game
Participate and have fun
Invite your friends
and enjoy a shared experience
Story
It's festival time and Santa has packed his gifts and is ready for the delivery. His sleigh is parked outside and the reindeers are ready to start traveling.
Suddenly, he realizes that he has misplaced the addresses and the route map to deliver the parcels. Santa goes into complete panic. He remembers that his Laptop has all the addresses. But his system is locked and clues to open it are lying all over the room.
You and your friends have always loved Santa from your childhood and can't see him in trouble. You take this tough task of recovering all the addresses and save Christmas. This is an urgent matter! Can you plan this mysterious escape for Santa. Otherwise no one would get presents this year. It's your chance to be a Saviour!
Game Duration: 90 to 120 minutes
Launch Price: Rs. 749 per Team
Recommended Team Size: 1 to 4


EXCITING FEATURES:
• Play Anytime from Anywhere
• Everyone logins from their own device
• Explore 360 degree views of Santa's room
• See your team mates' cursors on your screen. If an action is made by them, this will also appear on your screen
• Collaborate and solve multiple tasks at the same time
• Unlimited hints
• Works on Phone/Tablet/ Laptop with internet connection
Online Game: Santa's Mysterious Escape
Event Guide
For Age(s)
Family Friendly
Online Game
Participate and have fun
Invite your friends
and enjoy a shared experience