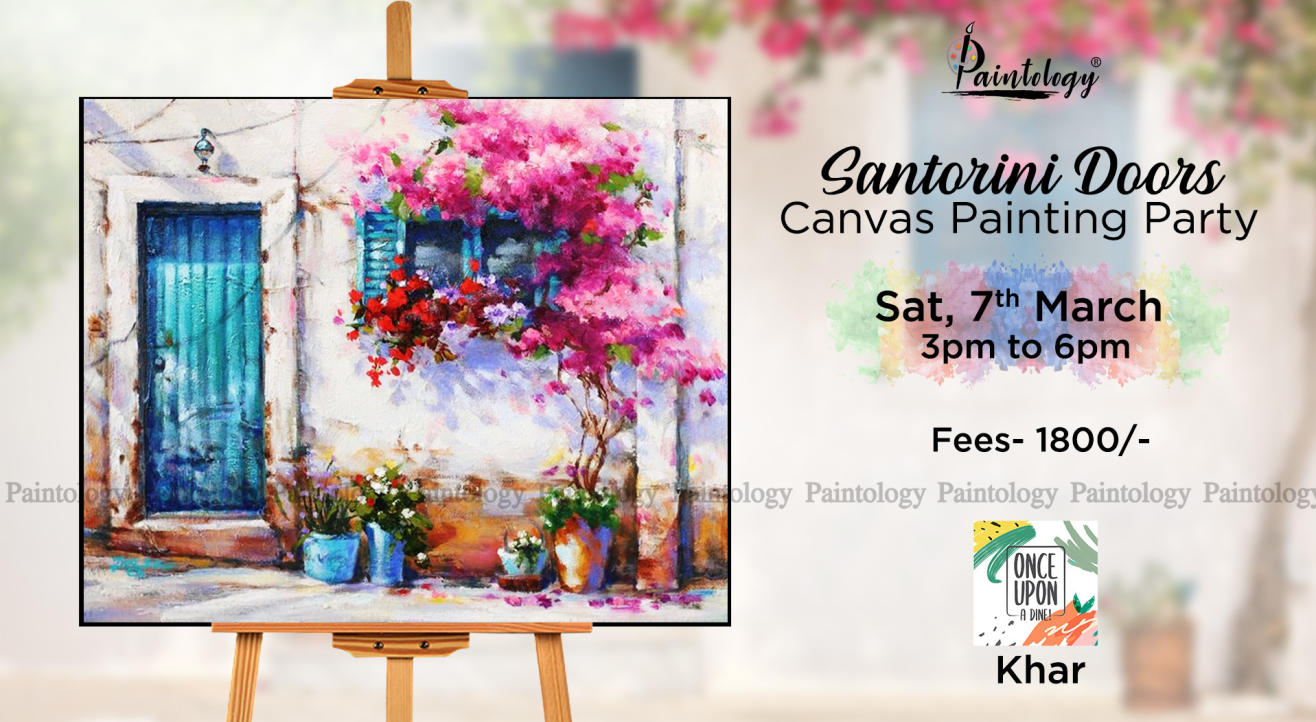 Painting
'Santorini Doors' Canvas Painting party, Khar by Paintology
About
Have you ever Painted before? Want to try something fun and exciting? Try out Paintology's Painting parties!
Is this for painters ? – NO ! Our paint-parties are open for all, where we shall guide you at every step to achieve a beautiful painting which is ready to take home!
This week we bring to you a beautiful Greek painting depicting the lovely blue and white Santorini city , which is also a Brush painting party!
You will be guided step-by-step to paint the beautiful painting on a 12" by 16 " canvas. We do not provide a bigger canvas as we try to focus on the detailing and the quality deliverance.
All the painting materials are provided and you don't need to carry anything along!
NO PAINTING EXPERIENCE IS NEEDED. Join us for this paint party and take home a beautiful piece of art home!
Venue
Once Upon A Dine
Telephone exchange, Plot No. 712, Bajaj Niwas. Ground Floor, next to AND, near Khar, Khar, Khar West, Mumbai, Maharashtra 400052
GET DIRECTIONS