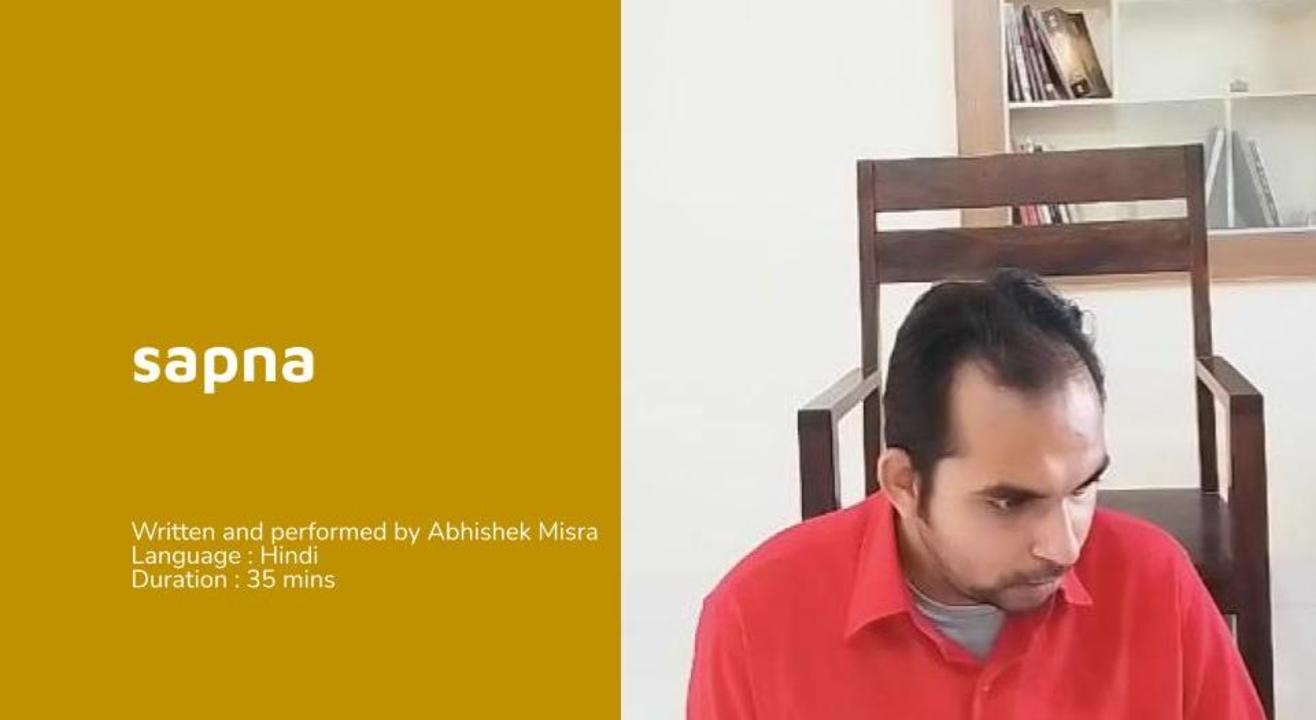 Event Guide
Digital Event
Watch on Insider
For Age(s)
Family Friendly
Live Performance
Enjoy a unique experience
Invite your friends
and enjoy a shared experience
Event Guide
Digital Event
Watch on Insider
For Age(s)
Family Friendly
Live Performance
Enjoy a unique experience
Invite your friends
and enjoy a shared experience
Event Guide
Digital Event
Watch on Insider
For Age(s)
Family Friendly
Live Performance
Enjoy a unique experience
Invite your friends
and enjoy a shared experience
The protagonist of this video play goes through a series of reflections about his life that seem to be of an imaginary kind ..
He sees certain things as a dream , as a memory that has influenced him and his imagination …..
There is no fixed narrative structure - these pieces of short narratives are glued together through the protagonist's sense of enquiry ,a friendship and sometimes bursting upheavals pertaining to Death .
The play illuminates how we see Death ? What does Death mean in different circumstances? How does death of a person, of a personal God and death of a childhood home affects the protagonist ? He remains puzzled and sometimes comical…..
He suddenly realizes who could the people be in his dream ..
Is there a higher consequence of the atrocities of human race on other species and nature… What happens to the protagonist in the end?..
Is this all a figment of his imagination ?
Event Guide
Digital Event
Watch on Insider
For Age(s)
Family Friendly
Live Performance
Enjoy a unique experience
Invite your friends
and enjoy a shared experience