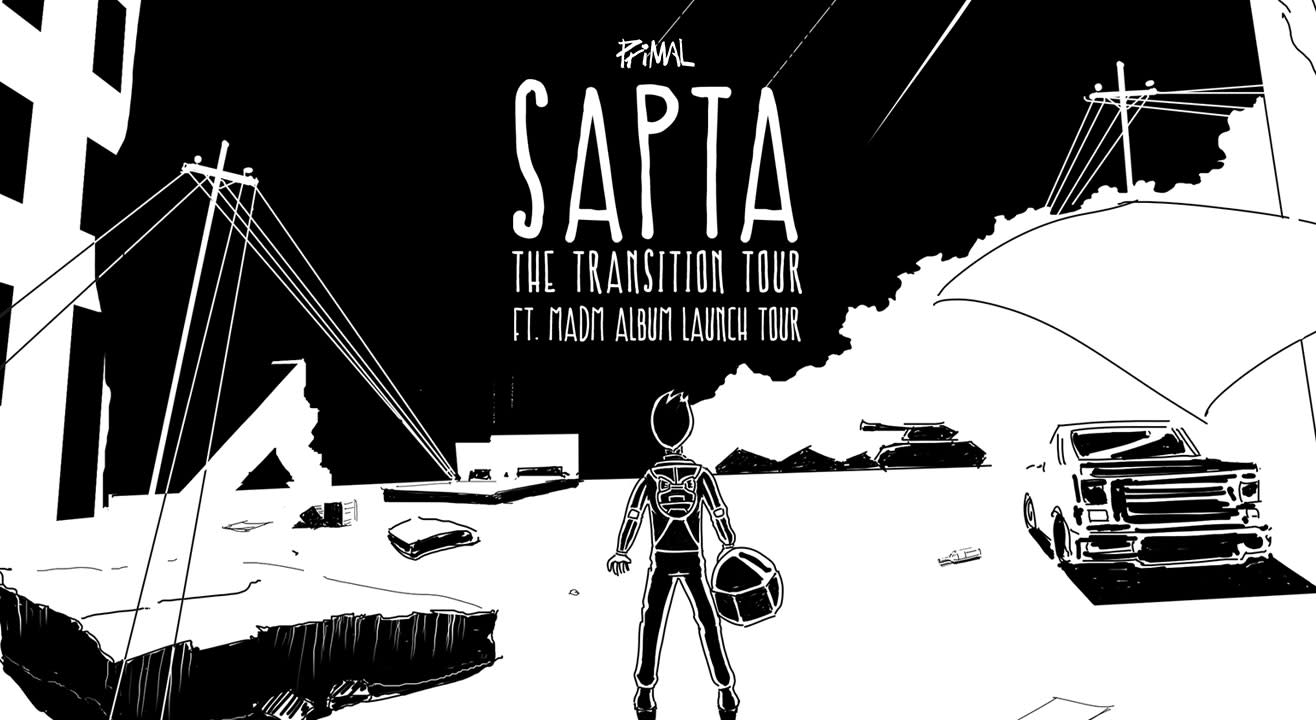 Music
SAPTA Transition Tour w/ MADM
About
Primal brings to you Sapta's Transition Tour with MADM for support!


Sapta is one of India's top live electronic acts. Formed in 2007 by Marti Bharath, Sapta has continuously evolved to make their sound different and are currentlly crafting a whole new dimension in the Indian electro-rock community. Since 2011, Sapta has been touring as a duo with the addition of Tapass Naresh on the drums. Sapta has released 7 albums so far.

Sapta's unique soundscape draws on Marti's experiences of living and performing in San Francisco, Paris, Dubai and India. It features an eclectic mix of original electronic vibes, synthesizers, infectious rhythms and catchy vocal melodies brought to life with acoustic and electronic instruments.
The Transition Tour is Sapta's journey from their previous albums to their forthcoming album. It showcases their experiments from what their sound was, to what it's going to be.


MADM is the moniker of Chennai based singer/songwriter Sanjana. MADM to her is the ideal version of herself - poised, resolute and a woman of substance. Her debut album, 'MADM,' is an amalgamation of thoughts and ideas, gathered through a year, compiled with the help of producer Marti Bharath and Sapta.
See how Sapta builds up their sound to create a hypnotic output!
About the Organizer & Venue
In the heart of Koramangala, Primal at The Smoke Co. is growing and adding to Bangalore's music scene. Come join in on this journey as they go back to the beginning.