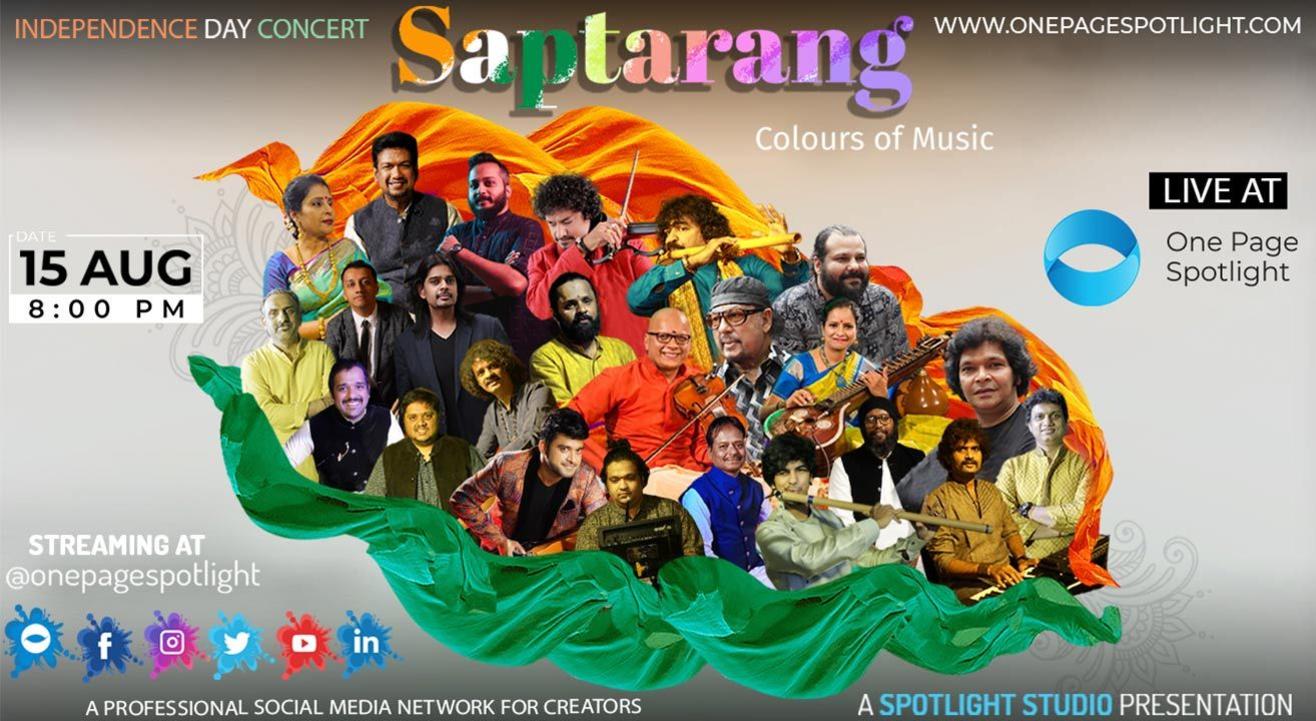 SAPTARANG : Independence Day Concert at One Page Spotlight
Streaming on Paytm Insider Facebook
Invite your friends
and enjoy a shared experience
Invite your friends
and enjoy a shared experience
About the Event
24 musicians: 19 instruments:
7 raaga: 6 timeless compositions:
3 different genres of music:
1 great evening
Saptarang at One Page Spotlight is an online concert featuring 24 musicians who will be performing from different parts of India. These 24 incredible artists will come together LIVE on Saturday, August 15th, 2020 to celebrate the spirit of India's 74th year of Independence.
Saptarang simply means seven colours which also highlights the seven scores of music. This diversity of colours describe the medley of a vibrant country like India which boasts of rich music from different cultures. These artists are geared to showcase their own compositions that display Indian classical music of Hindustani and Carnatic music along with the likes of contemporary tunes that are sure to appeal to India's modern generation as well.