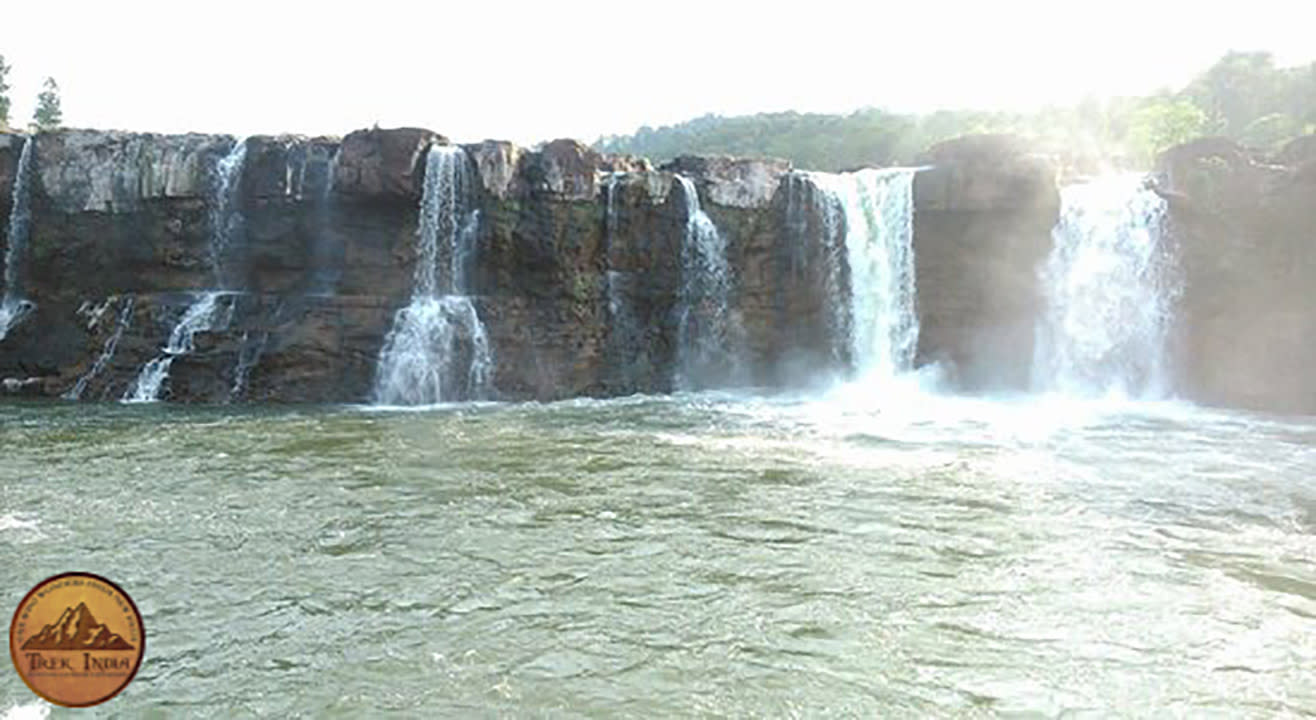 Trek
Saputara Tour - Hatgad Fort - Gira WaterFall - Trek India
About
Trek India welcomes you to the Saputara Tour.
Tour Grade: Easy
Endurance Level: Easy
Location: Gujarat
Height of fort: 3280 ft approx.
Duration: 2 days - 1 night


About Saputara

Saputara is a small hill station located in Sahyadris or Western Ghats. Saputara Town is part of Dangs District in Gujarat. It is a tourist destination and is located on a plateau in the Western Ghats, at an altitude of 1000 metres above sea level.
The Maharashtra state line is just 4km away from the town. At the same time, it hasn't been overwhelmed with visitors like many other hill stations of India. It has just about enough to spend a quiet weekend. It gets significant numbers of tourists from both states, so Saputara isn't exactly off the beaten track.


Major Attractions

Gira Waterfall
Hatgad Fort
Beautiful valley and mesmerizing views
Sarpagandha River
Small trek to Western Ghats
Verdant Forest
Day 0
10:00 PM - Depart from Dadar to Saputara.
11:00 PM - Pick up from Thane Teen Hath Naka.

Team bonding activities and games enroute.

Day 1 - Saputara
06:00 AM - Reach early morning at Saputara, freshen up, have some rest and get ready for the outing
06:30 AM - Breakfast time, followed by introduction round and brief on rules and regulations to be followed by everyone on the event
07:00 AM - Start the trek, reach saputara hill by 08:30 AM and explore the surrounding, next in the list is the visit to town point & lake adventure activities (optional)
02:00 PM - Freshen up, have tummy tight lunch and rest for a while, others can team up for some gossip and games
03:30 PM - Gear up for the next adventure with a trek to Sunset Point, distance covered will be 3 km approx
06:00 PM - Reach sunset point enjoy the surrounding and detox in the beauty of the surrounding
08:30 PM - Dinner time; enjoy local cuisines, specially cooked followed by bonfire and lots of fun. If tired, you can retire and take rest in tents

Day 2 - Gira Waterfall/Hatgad
06:00 AM - Wake up call, freshen up and recharge with the garma-garam breakfast
06:30 AM - Post breakfast, proceed to Gira Waterfall which is 1.30 hours away
08:00 AM - Reach Gira Waterfall and explore; always remember, safety first
10:00 AM - After visiting waterfalls, leave for Hatgad Fort
11:30 AM - Lunch on the way and sightseeing continues
01:00 PM - Reach Hatgad Fort, enjoy the bliss before
03:00 PM - Leave for Mumbai, fun in the bus, followed by games and lots more
10:00 PM - Reach Mumbai with a promise to meet soon

Identity proof
Torch with extra batteries
Some ready to eat food like plum cakes, fruits, chocolates, biscuits, etc
2 litres of water is must
Windcheater, poncho and good trekking shoes
Extra pair of clothes, socks, sandals, etc
Cap, camera optional
1 packet of Electrol, Enerzal, Glucon-D
Medications if required for individual
Avoid wearing precious ornaments on an event, if possible
And a haversack or backpack to put all the above things to be carried, so hands are free to help each other while trekking.
Sling bags/jholas/trolley bags are not allowed on the event. Please pack accordingly.

The cost per head includes the following.
Local travel from Mumbai to Mumbai by bus
Day 1 - Unlimited breakfast, lunch, dinner at base village
Day 2 - Unlimited breakfast and lunch
Adventure activities and accommodation
Local guidance
First aid and first responder assistance in case required

All kinds of extra meals/soft drinks ordered.
Insurance, tips, porters, bottled mineral water, aerated drinks, etc
Any kind of personal expenses.
Any kind of cost which is not mentioned in the cost include above.
All expenses incurred due to unforeseen and unavoidable circumstances like roadblocks, bad weather, etc.