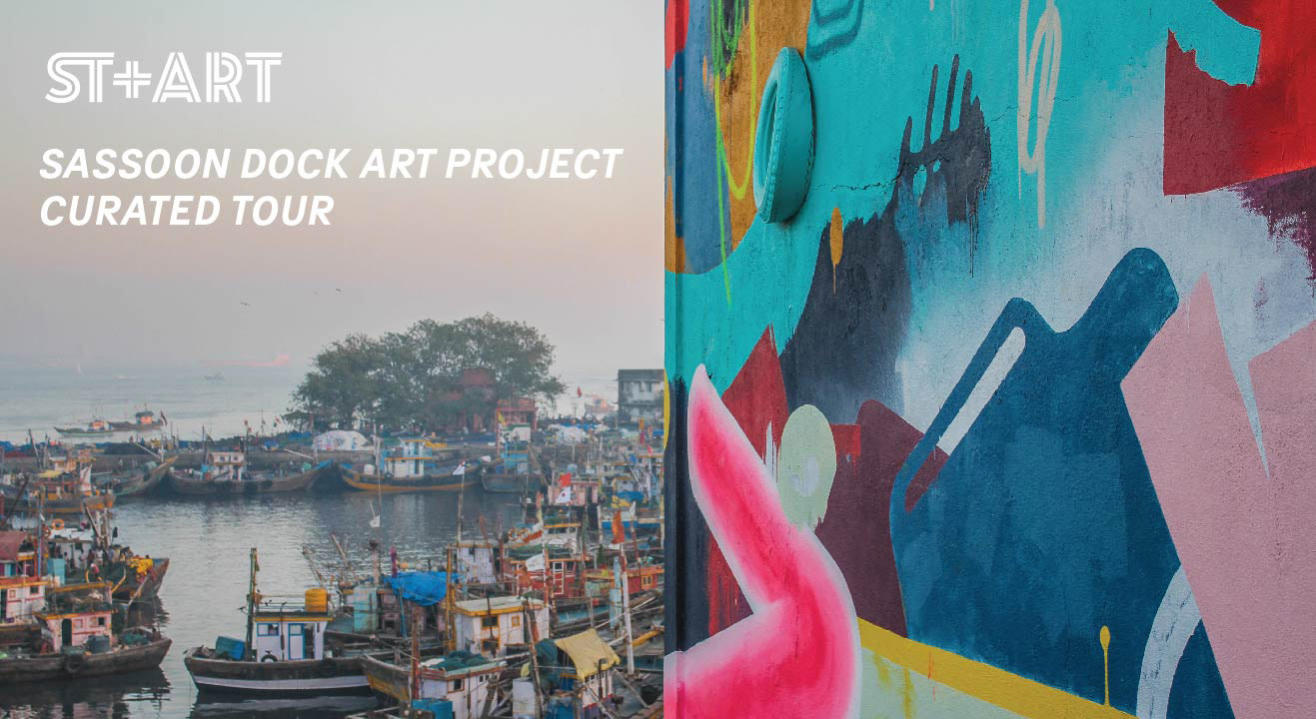 Art
Sassoon Dock Art Project Curated Tour
Sassoon Dock Art Project, Colaba
About
Sassoon Dock Art Project tour will give you an inside perspective on the unique micro-cosmo of the oldest dock of Mumbai. Where the city got settled by the Kholi tribe to its contemporary nature as biggest whole sale fish market of the city of dream, the visitors will discover the dock and its people. The tour will unveil the reasons behind St+art India 2017 art project and the creation of the artworks by national and international aritsts.
Meeting point – Sassoon Dock Clock Tower
About Sassoon Dock Art Project
The curated tours are interactive walks that take the visitors through the vibrant public art space of the xity. Through the tours St+art engages the public and introduce them to a new format of experiencing contemporary art and the city itself. These walks will provide an insight into the historical aspects of the location, the stories behind the project and each one of the murals. The participants will become active witnesses of the cityscape's enhancement and of the re-imagination of its public spaces.
Located in Colaba, Sassoon Dock is the oldest dock built in 1875. Initially inhabited by the first settlers of Mumbai, the Koli Tribe, the dock now is the work space of the Banjara community and the Hindu Marathas as well. Working alongside this vibrant community, St+art India conceptualised in 2017 a temporary exhibition, Sassoon Dock Art Project, with the aim to rediscover the iconic part of the city. The dock was converted into a a site for experimentation by artists from all around the world, who explored its historical and cultural narratives, while creating community based projects and site specific art interventions. The tour introduces the visitor to the permanent artworks spread all across the dock while giving insights to its vibrant ecosystem. The visitors will be immersed in a discovery of local traditions, and global urban art expressions inspired by the unique context. Major attractions nearby are Colaba Causeway, Gateway of India, National Museum of Modern Art
Venue
Sassoon Dock Art Project, Colaba
Sassoon Dock Art Project, Azad Nagar, Colaba, Mumbai, Maharashtra 400005