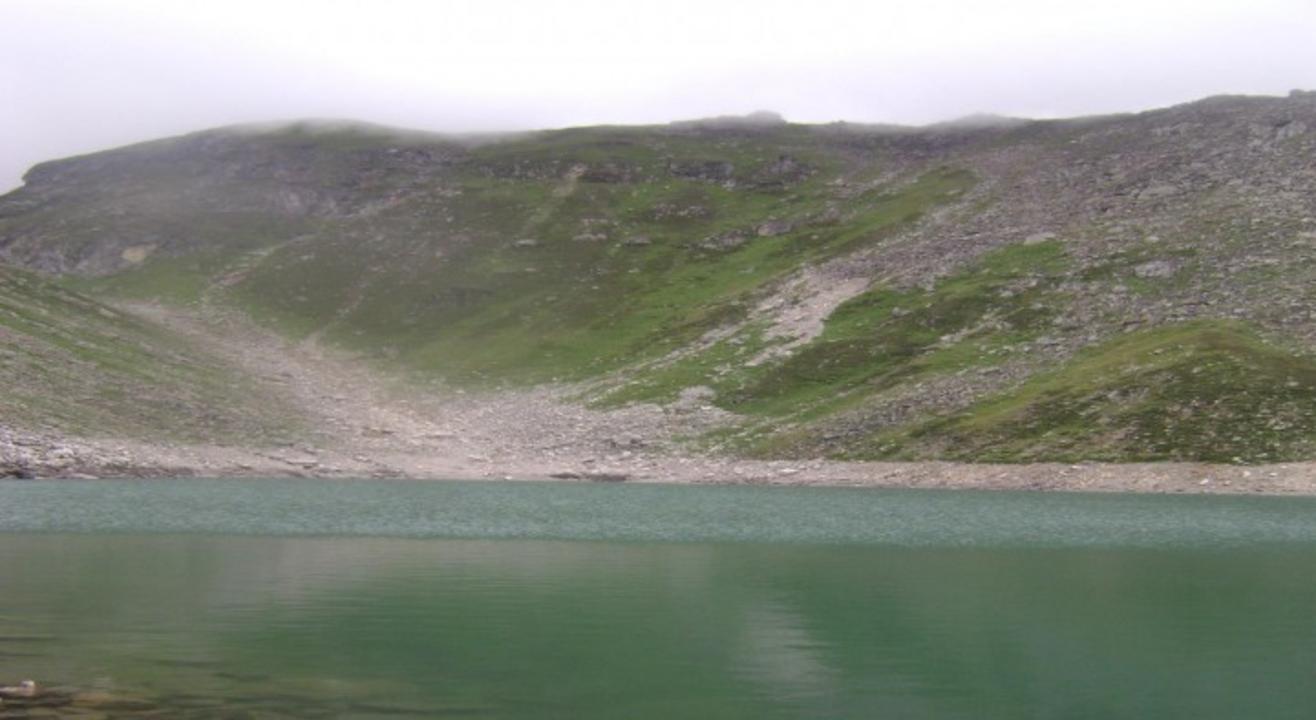 Trek
About
Rishikesh - Joshimath - Badrinath (245kms, 8/9hrs)
We begin the day early and drive to Joshimath via Devprayag, Rudraprayag. One can see Devprayag (confluence of Alaknanda & Bhagirathi.) on the way. The Holy River Ganges starts from here. We reach Badrinath by evening and spend the night in a guest house.
Badrinath - Mana (3KMS DRIVE/20MINS) - Vasudhara Falls Camp (5KMS/3HRS)
In the morning visit Badrinath temple and later after breakfast drive a short distance to Mana village (Last village of the border). From here we will trek to Vasudhara falls via Bheem Bridge with packed lunch.
Mana Village - 3 km from Badrinath, this is the last village of India on the Indo-Tibetan border. The Indo-Mongolian tribe set up this village. A population of 200 people lives here. Tourists come in plenty to this quaint village.
Bheem Bridge - A short distance from Mana Village a natural bridge made of a huge boulder, over the river Saraswathi is seen. The story goes that Bheem; one of the Pandava brothers put it there. The view of this extraordinary bridge and the din of the flowing river make this place interesting. Vasudhara falls - 5 km after Bheem Bridge this astonishingly high waterfall is very attractive.
The most interesting aspect about this place is that all the water here becomes vapour and vanishes into the atmosphere. The view looks like the Ganges is descending from the sky.
Vasudhara Falls Camp - Laxmi Van - Chakrateerth Meadow (7 KMS/4 - 5 HRS)
In the morning after breakfast we trek to Laxmi Van (2 kms). This is a small meadow with pastures for goat and sheep to graze. It has a few caves where gujjars stay with their flock of animals.
After lunch we further trek to Chakrateerth meadow which is just 3 kms away from the lake. This is a beautiful camping ground with green grass all around and towering peaks surrounding you. At night one may also hear the glacial ice breaking away into a thunderous sound.
Chakrateerth Meadow Camp To Satopanth Lake & Back To Laxmi Van
The trek from Chakrateerth meadow to the lake is very strenuous on the knees and is entirely over glacial debris. Walking over huge boulder and stones can take a toll on the knees but the calm and placid waters of the lake are a rewarding sight. Satopanth Lake is 18 km from Mana Village amidst the difficult areas of Himalayas.
The water in the lake is very calm. On the banks of this lake are innumerable lotus flowers. We head back to our camp site and trek back to Laxmi van.
Laxmi Van - Vasudhara Fall - Mana - Badrinath
In the morning trek back to Mana village and then drive 3 kms to Badrinath with pack lunch. One can also take the alternate route to reach Badrinath directly. Upon arrival at Badrinath check in to hotel for dinner and overnight stay.
Badrinath - Rishikesh (265 KMS/10 HRS)
Early in the morning drive to Rishikesh via Rudraprayag & Devprayag.
Return to Rishikesh by late afternoon
Inclusions
Guide and cook fees, rent for camping equipment
Forest entry charges
Porter and mule support to carry camping equipments. Please note that personal luggage will not be carried by mules and porters.
All veg meals starting from day 1 Dinner to day 6 Breakfast. On trekking days packed lunch will be provided.
Tented accommodation throughout the trek.
Exclusions
Transport Cost : Rs 2500/ Per person (Rishikesh- Rishikesh )
Transport to reach Dehradun from hometown
Personal expenses like tips, medicines, phone calls etc any transport support during the trek apart from what is included above
Personal porter support will be chargeable at 200 Rs per bag per day. Weight of 1 bag should not increase 12 kgs.
Any meals during the travel journey to Giangad and back to Dehradoon.
Rent for trekking shoes is Rs 200 per trekking day. The charges are applicable irrespective if the shoes are worn or not during the trek. Availability of shoes needs to be confirmed with us.
Rent for walking stick is Rs 50 per trekking day. The charges are applicable irrespective if the stick is used or not.
Cancellation Policy :
No refund of booking amount to be provided if customer cancels the booking 10 days prior to departure date.
50% refund if done between 11-20 days prior to schedule departure.
90% refund if done between 21-90 days prior to schedule departure.
100% refund if cancelled 90+ days prior to schedule departure date.