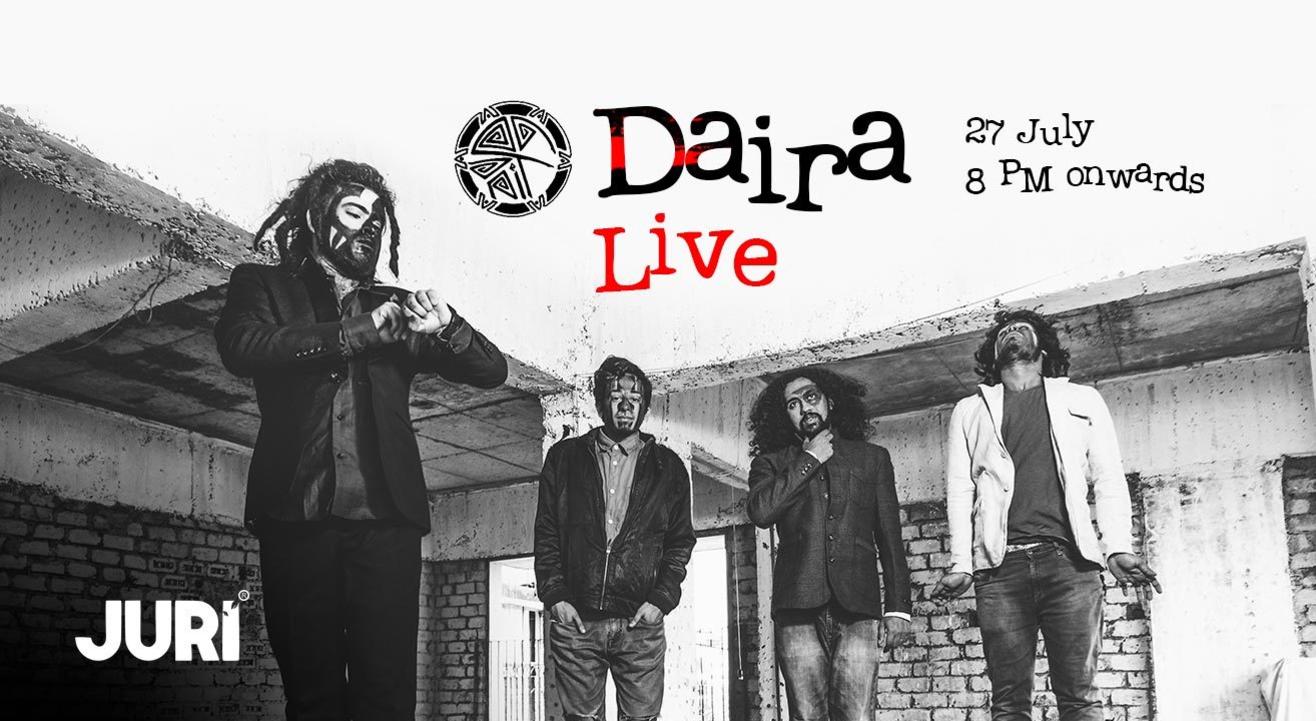 Music
About
DAIRA is a high energy 'Art-Rock' band that fuses elements of rock, a healthy dose of 70's and an irreverent but desi sense of humor. With band members coming from the Hindi heartland of Uttar Pradesh, Rajasthan and Chhattisgarh, the languages they choose to express themselves in are Hindi & Urdu while their musical influences are global and contemporary.
Daira has been around since 2014, and they are one of the most prominent studio and live acts in recent times in India.
Join us at Juri Cafe for a fabulous Saturday night and to make the weekend even more memorable... With its elegant interiors and aesthetically lit spaces, the pleasing ambiance is a perfect destination for an enriching food escape with friends.
Venue
Juri Cafe & Bar
#8-2-293/82/A/161, Road no :13, Jubilee Hills, Hyderabad, Telangana 500033
GET DIRECTIONS