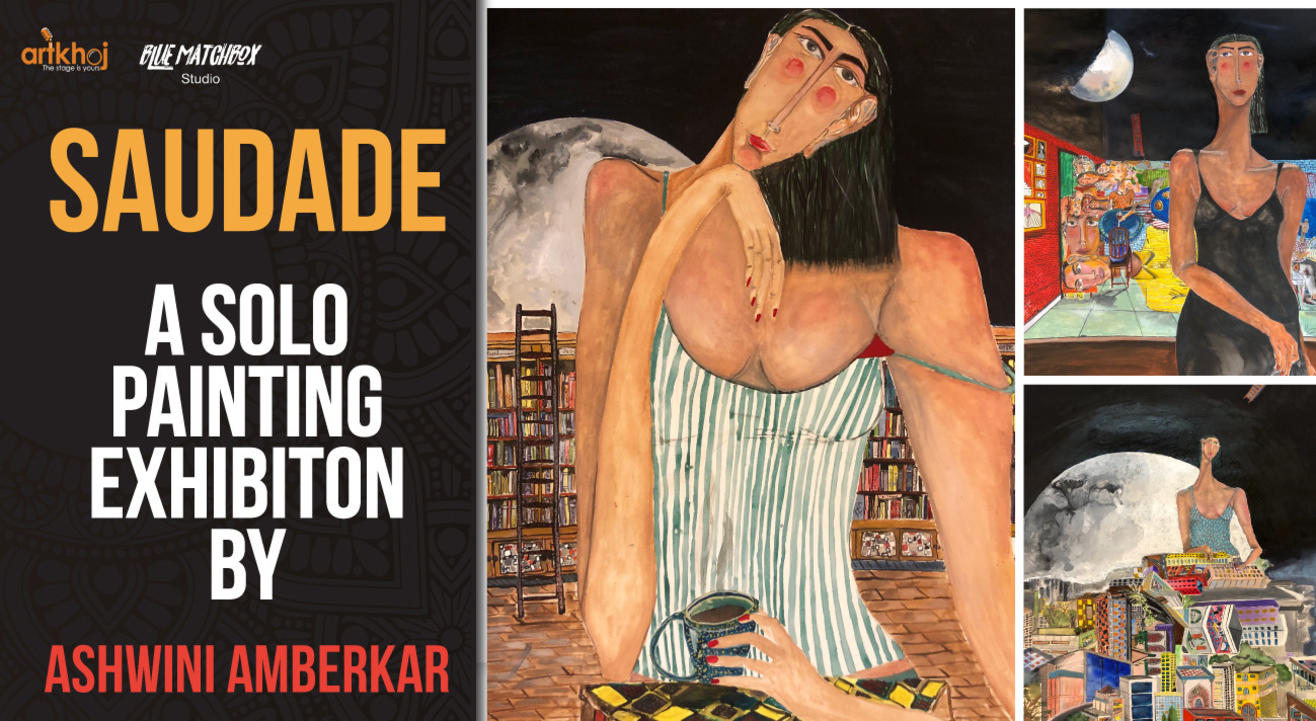 Art
Saudade - A Solo Painting Exhibiton by Ashwini Amberkar
About
Saudade is an art exhibition with a series of paintings Sleepless Moon which depicts the uncertainty of life and a persons longing for something distant. The delicate distortions in the figures and the use of intense colors for expression characterize the imagery of the figures.
The exhibition is a solo show by Ashwini Amberkar.
Her work focuses mainly on the figure as its subject.
By doing away from the use of photographs as references, she began to develop self-portraits and painting figures breaking the rules of anatomy which was ridden with challenges for her.
This has helped Ashwini with work evolve into a visceral, expressive style and an art language that does not depend on photorealism.
Her medium of choice for this series is watercolor which is a powerful medium. It represents the emotions, illusions and the bright feelings effectively on a piece of paper.