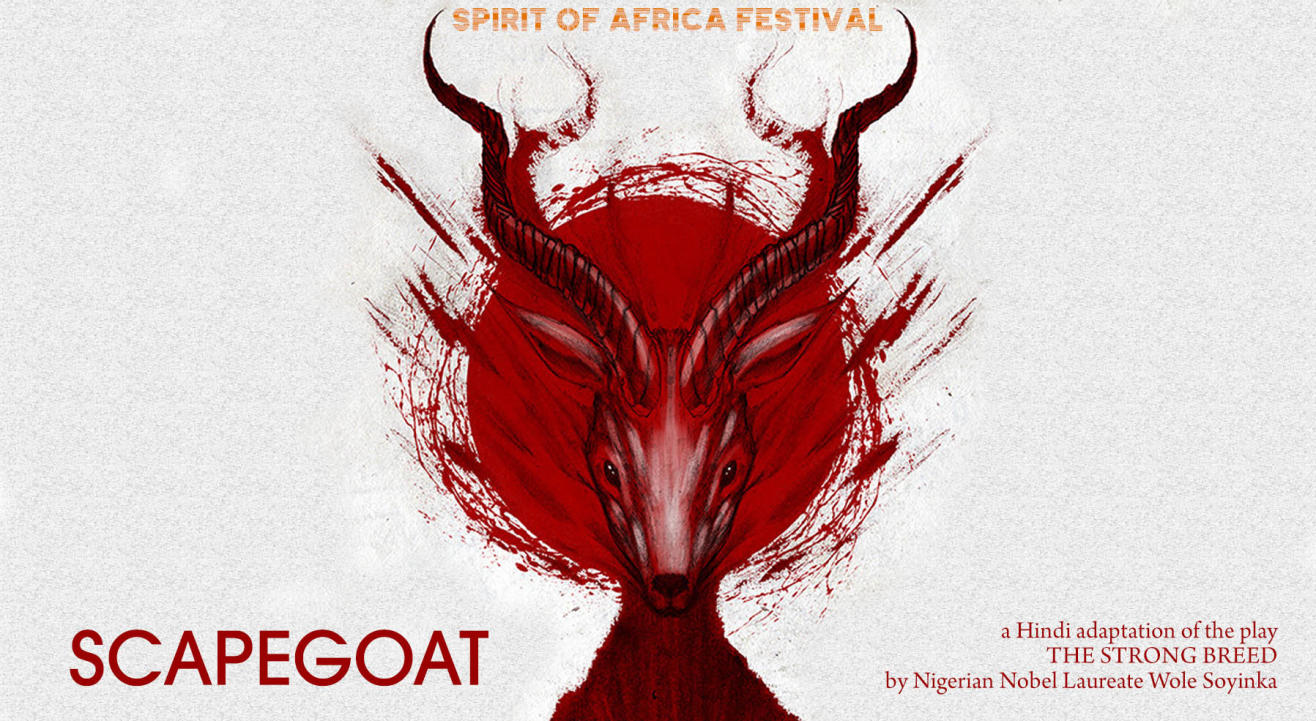 Invite your friends
and enjoy a shared experience
Invite your friends
and enjoy a shared experience
About the Event
As part of the Spirit of Africa Festival, Akshara Theatre in association with The P(ART)icle Collective presents SCAPEGOAT, performed by the Akshara Theatre Repertory .
A Hindi adapation of Nigerian Nobel Laureate Wole Soyinka's powerful play The Strong Breed, the play revolves around the Yoruba tradition of 'egungun', in which, for the benefit of the whole community, a scapegoat is selected to represent the evil faced by the village. In the course of the festival of 'egungun', the scapegoat is driven out and exiled from the community. To spare the simple-minded youngster who has bee chosen for this fate, an educated young man, Eman, volunteers to be the scapegoat. However, the ritual is overturned as Eman flees the village and the village elders set a deadly trap for him…
Adapted and directed by Rajneesh Guatam. Performed by Neel Kamal, R.S. Raghu, Renuka, Zoor Barooah, Varun Mittal and Javed.
Akshara Theatre, Delhi
11-B, Baba Kharak Singh Marg. Next to RML Hospital exit no. 5, Closest Metro Stations: Rajiv Chowk, Patel Chowk and RK Ashram, Delhi NCR
GET DIRECTIONS