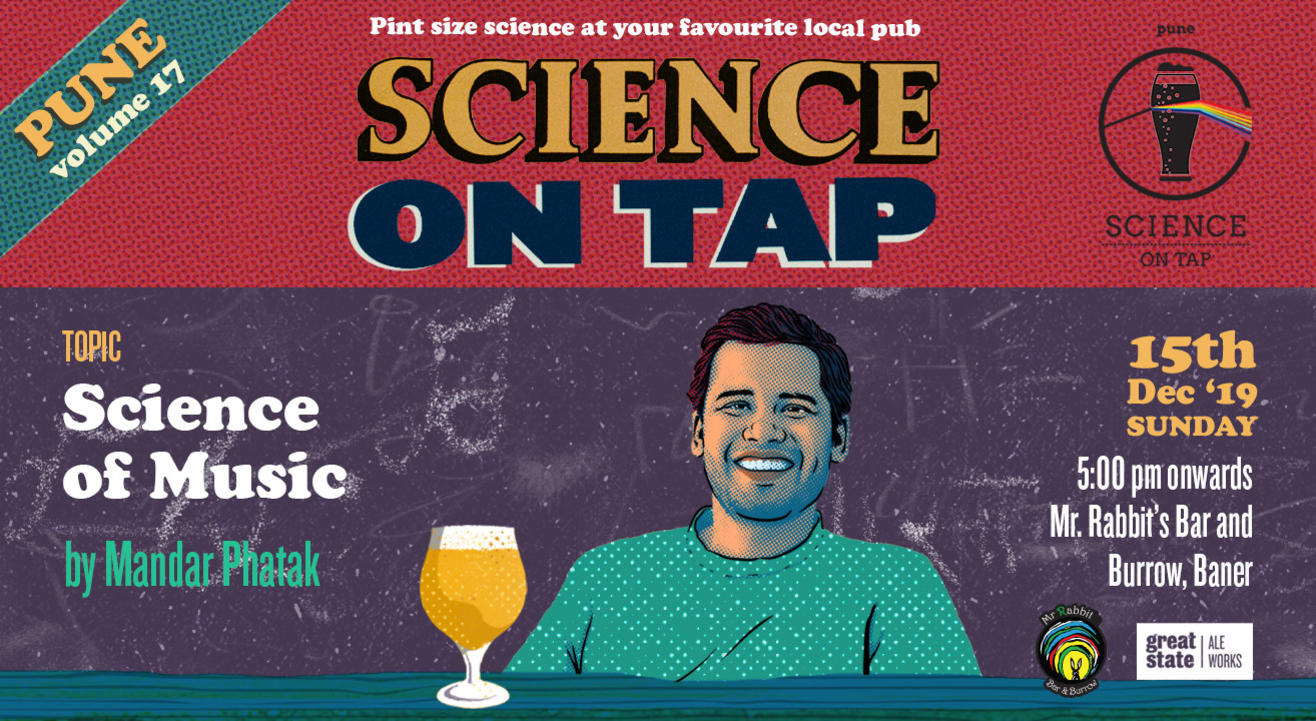 Experiences
Science of Music
Mr Rabbit's Bar & Burrow, Pune
About
Pune 'Science on Tap' started as an idea to bring together scientists and the public in a casual environment. The aim is to get people talking about science while having a beer, and to help everyone realise that science and scientists are neither scary nor boring.
Great State Aleworks is a Pune-based craft brewery focused on modern & experimental ales using local ingredients, with an emphasis on juicy IPAs, tangy sours and millet ales!
Topic: Science of Music
Music is a particularly peculiar object. It is information rich, elicits activity or emotions, but cannot convey accurate information of any sorts. How and why does music work then? What do scientists have to say about these questions? During last several decades. we have made significant progress in understanding how the brain processes different kinds of information to make sense out of it and build a model of 'reality' to make our lives coherent. We will take a peak at the fascinating world of music cognition through demonstrations and discussions.
About the speaker:
Mandar phatak is a research scholar the
Tata Institute of Fundamental Research, and a TEDx speaker
Venue
Mr Rabbit's Bar & Burrow, Pune
Shop No 1, Ground Floor, Siddh Icon, Opp Royal Enfield Showroom, Baner Road, Pune, Maharashtra 411045