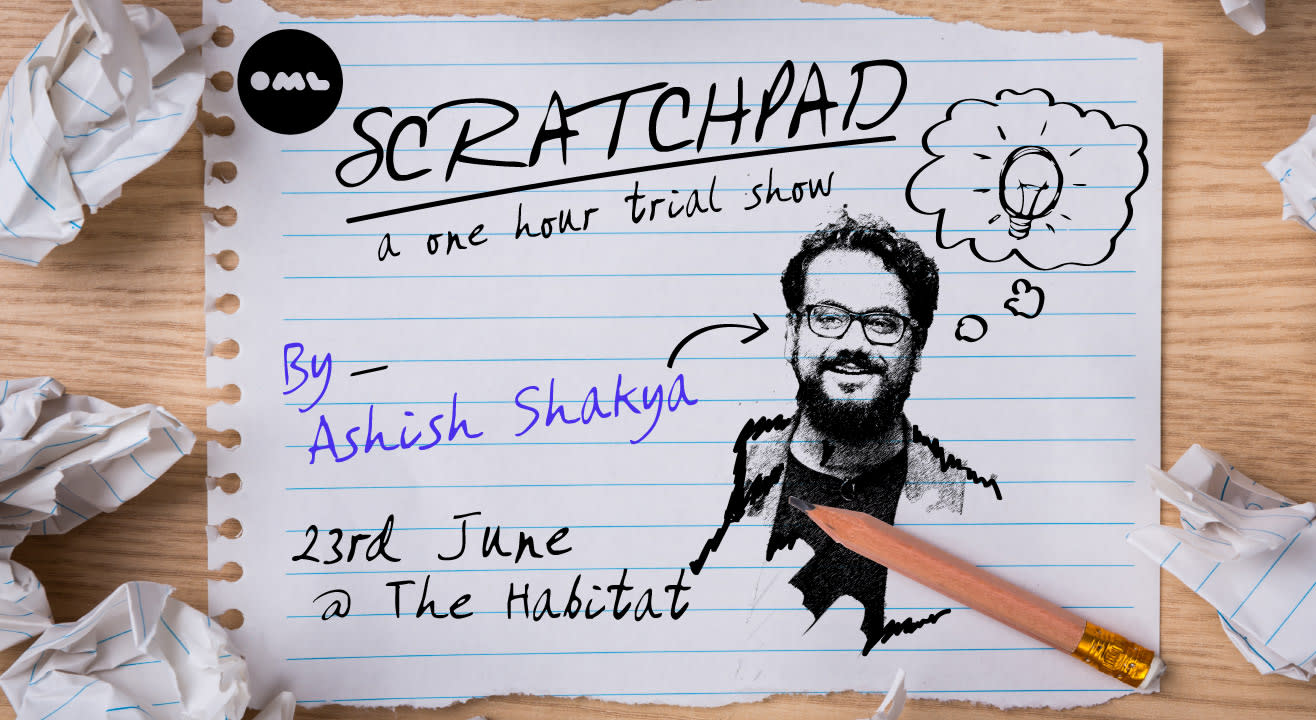 Comedy
Scratchpad A One Hour Trial Show by Ashish Shakya at The Habitat
About
Thank you for clicking the link. You're now one step closer to filling your free time with the comedic option that is Scratchpad: A One Hour Trial Show by Ashish Shakya. Here are some FAQs to get you started:
Who
Ashish Shakya, also known as 'That AIB guy', 'That Guy From That Thing Yaa' and 'Hai Dear, What A Sexy'.
What
A one-hour trial stand-up show, where Ashish will try out work-in-progress bits featuring everything from arranged marriages to parental struggles to sex robots to Mughals to nostalgia to the utter futility of existence and then some.
Why
Because validation is nice.
When
Look up, the date's right there man. Do you want everything on a platter or what?
What Else
Come in with super low expectations and you'll leave happy because that's how trial shows work. The tickets are cheap AF because that's also how trial shows work.
Achhe Din Kab Aayenge
Jab Illuminati chahe.
Venue
The Habitat
1st Floor, OYO Townhouse (Hotel Unicontinental), Road Number 3, Khar West, Mumbai, Maharashtra 400052