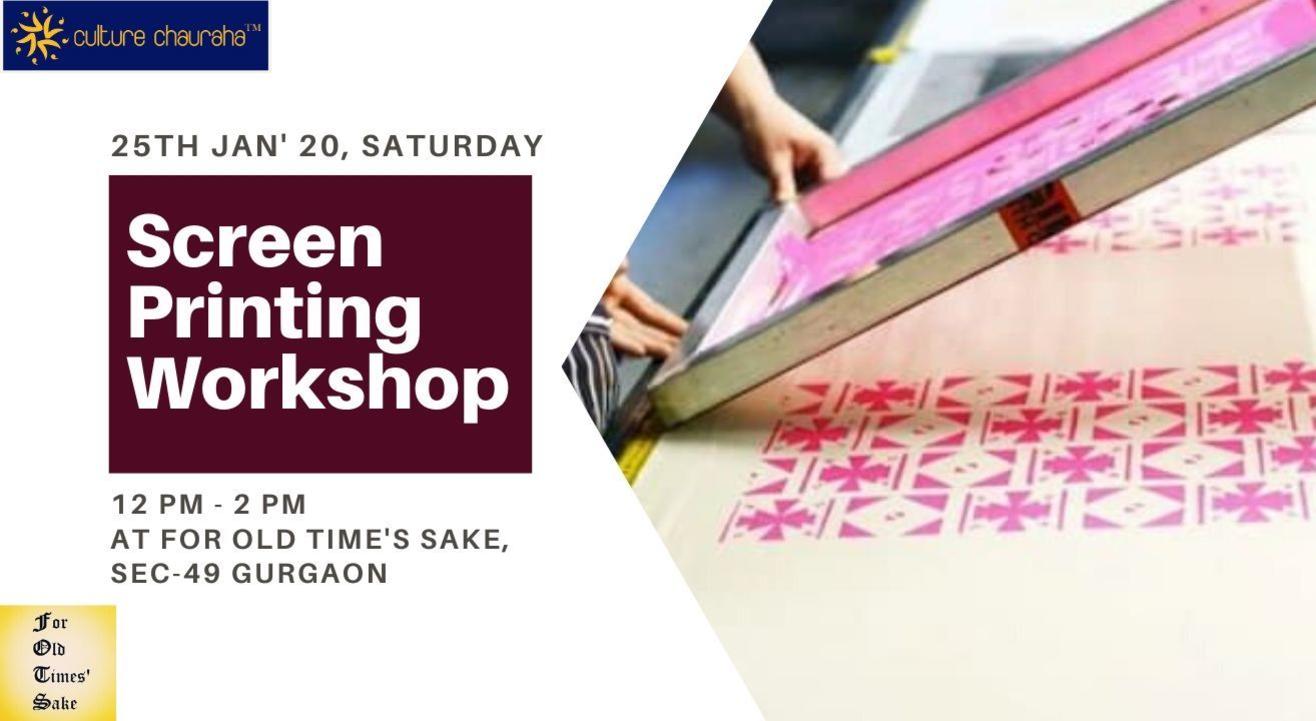 Art
About
What is Screen Printing?
Screen printing is a technique where a nylon mesh is used to transfer the ink/colour onto a surface in multiple layers. The design is first blocked out on the screen using a blocking agent so that colour can't pass through it. Once the design is blocked on the screen a blade or squeegee is moved across the screen to fill the open mesh areas with ink, this causes the ink to transfer onto the surface under the mesh. One colour is printed at a time, so several screens/layers can be used to produce a multicoloured image or design.
This technique is one of the most popular and old techniques of Printmaking used by Artists to create limited edition prints of their works and is a great way to produce original handmade art in multiples.
In this one day workshop by Culture Chauraha in association with For Old Times' Sake, you'll be learning to create your own designs conducive to the process of printing, will be spending the time to block the screens and then finally print your design onto paper.
Please Note: If Participants would like to print their designs onto a T-Shirt, please carry a white T-shirt with you. All other material will be provided by us.