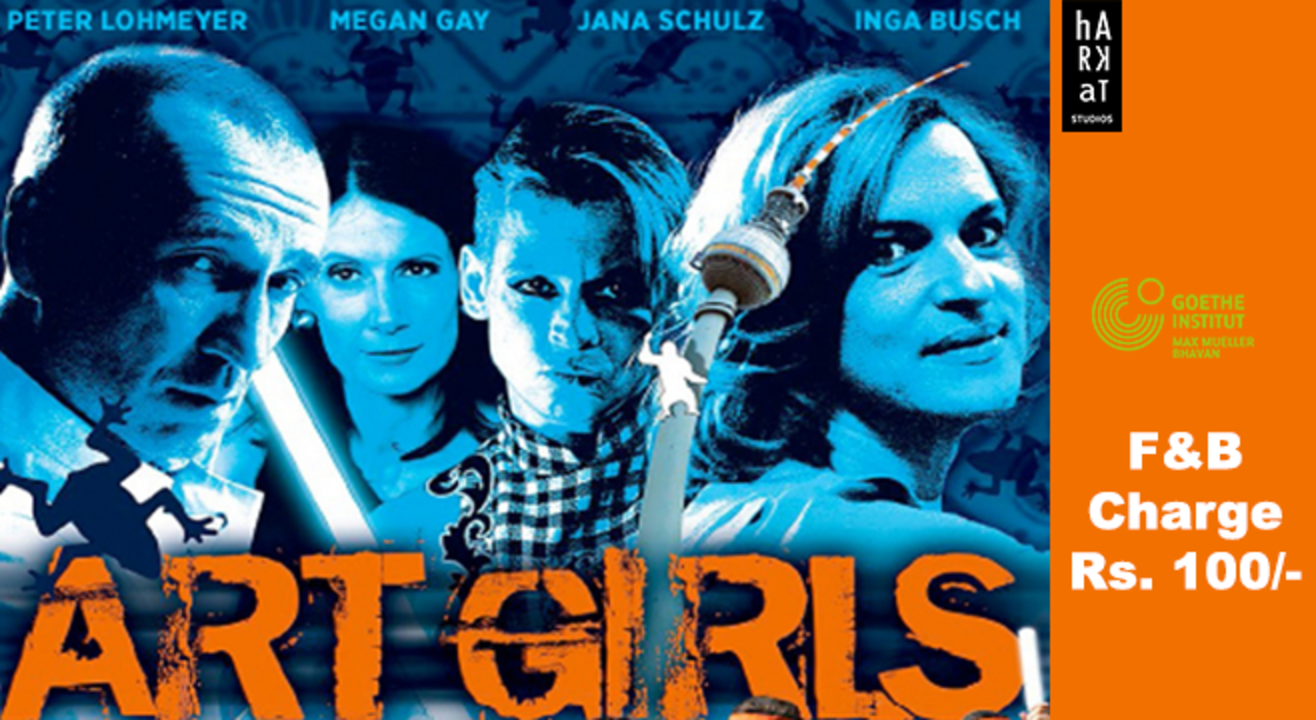 Screening
Screening: Art Girls at Harkat Studios
Harkat Studios, Versova, Mumbai
About
With the gracious support of the Goethe Institute/Max-Mueller Bhavan Mumbai, Harkat Studios venture into the German Art House film world.


They bring to you this well received German film on biotechnology and evolution, Art Girls.

Three artists from Berlin work on an exhibition commissioned by a biotech firm. They begin experiencing strange symptoms and may be the first people to experience an evolutionary leap.

Or as the writer-director, Robert Bramkamp, puts it:
"Art Girls is a low-budget, romantic science-fiction film, but also a satire on the art world and offers an entertaining journey into a world which is otherwise often regarded as being elite," Bramkamp continues, pointing out that the film will serve as a "long overdue parody on disaster movies and disaster capitalism. And yet this genre mix leads into an entertaining, sometimes weird, but finally positive encounter with a new form of intelligence, which is not exactly alien."
About the Organizer & Venue
Harkat Studios is an international boutique arts studio based in India with offices in Mumbai, New Delhi and Berlin. They make films, curate experiences and are an alternative performance space that tries to make the world a little better of a place to live in.
Venue
Harkat Studios, Versova, Mumbai
Bungalow No. 75, JP Road, Aram Nagar Part 2, Machlimar, Versova, Andheri West, Mumbai, Maharashtra 400061, India