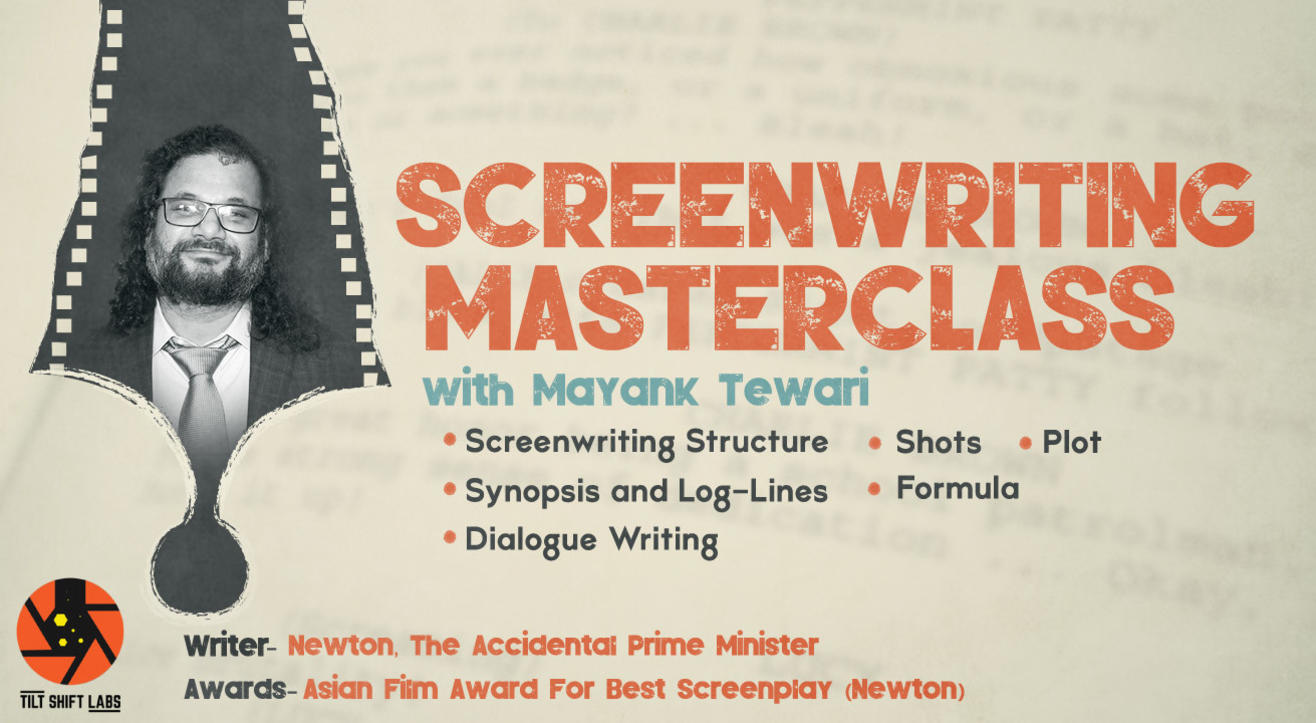 Screenwriting Masterclass with Mayank Tewari
The District - Bungalow No. 96, Mumbai
Invite your friends
and enjoy a shared experience
Screenwriting Masterclass with Mayank Tewari
The District - Bungalow No. 96, Mumbai
Invite your friends
and enjoy a shared experience
Invite your friends
and enjoy a shared experience
Screenplays form the starting point for most great dramatic films. This shapes the perspective from which all other filmmaking flows. All of the tender romance, terrifying action and memorable lines begin at the screenwriter's desk. Would you want to learn the craft from a master craftsman?
Screenwriting structure:

Find out whether you should go with a simple 'beginning-middle-end'? Or would you rather play with multiple timelines?
Synopsis and log-lines:

Learn how to write a logline apt for conveying the entire essence of your screenplay, and how long or short it should be.
Plot:

Essence of your story relies on how well you organize its core events. Learn how to manage the heart of your screenplay from someone who has been there and done that.
Formula:

Find out how do the experts write their way to successful stories. Learn the mantra of the industry professionals.
Plot Twists:

Could your plot-twist be abstract, and still be plausible? Learn how to make your plot twist impactful.
Dialogue Writing:

Know the do's and donts' of writing dialogues, and how to make them believable and compelling.
Storyboard:

How to begin about converting your words into visual language? Learn the basics for crisp storyboarding.
The District - Bungalow No. 96
Jankidevi School Rd, Versova, Andheri West, Mumbai, Maharashtra 400061, India
GET DIRECTIONS
Screenwriting Masterclass with Mayank Tewari
The District - Bungalow No. 96, Mumbai
Invite your friends
and enjoy a shared experience