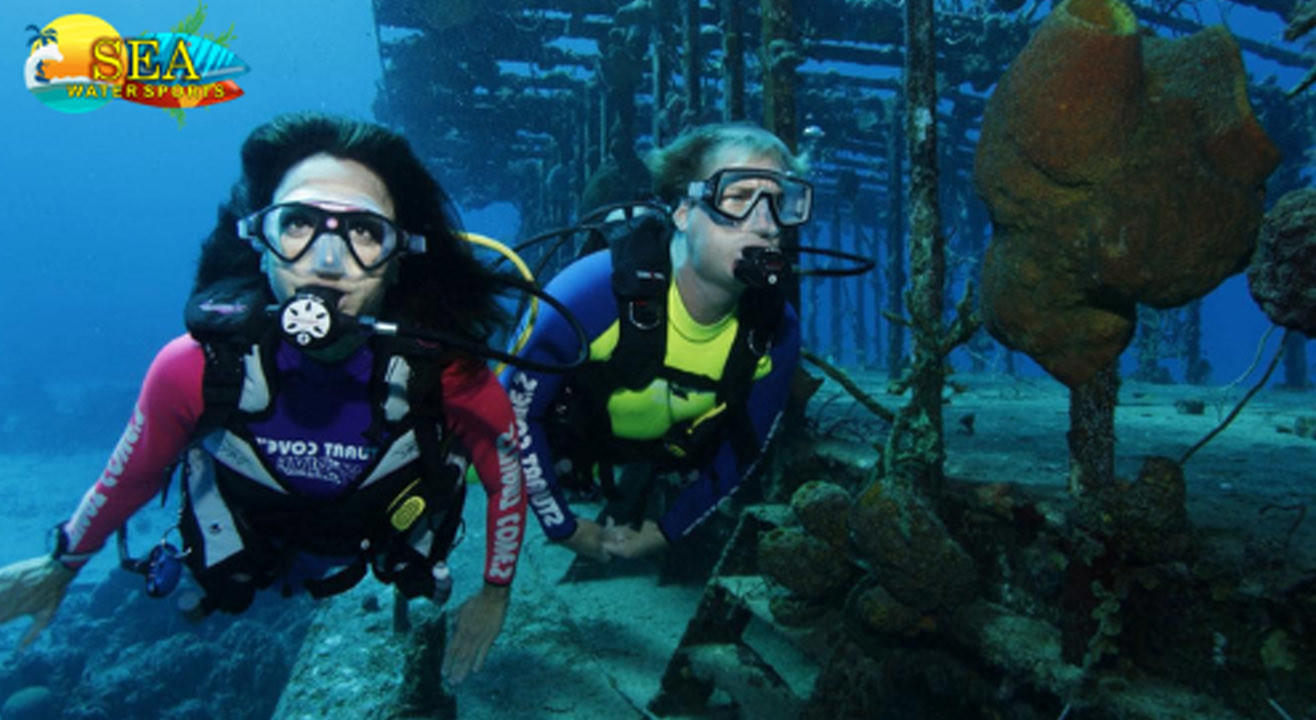 Adventure
Scuba Diving in Andaman at Havelock
About
Most of the scuba diving activity in Andaman Island takes place in Neil Island or Havelock Island. Visitors from around the world visit this place just to enjoy Scuba diving in Andaman and explore the marine while experiencing Scuba diving in Andaman. Discover the underwater marine world in a whole new way while doing Scuba diving. It allows you to get the perfect view of marine life. Both beginners as well as non-swimmers can explore colourful corals and other aquatic life. The scuba diving trainers will help you in getting comfortable with the Scuba Diving activity. After completing the practice in shallow water, you will be taken for a Scuba Dive. As you dive deep down, you will witness breathtaking coral reefs, colourful fishes and other marine species.
2 Instructor-Supervised Dive in the Open Sea.(Approx 45 Mins.)*
Basic Training Provided.
No Equipment Rental.
20 Photos and 2 Videos (Scuba Diving)
Any Personal Expenses
Anything not mentioned above is not included
Booking should be done before 24 hours prior.
Non Swimmers are welcomed.
100% Safe and Risk-Free Activity.
This activity is not recommended for one who is planning for a baby or pregnant.
Is there any maximum age limit?
Answer- While you must be at least 10 years of age to be a certified diver, you can never be too old to attempt it.

Is it dangerous?
Answer- No, it is not. Whenever injuries do occur though, it is only because careful attention wasn't paid during training or the instructor wasn't certified.

What does PADI stand for?
Answer- Professional Association of Diving Instructors.