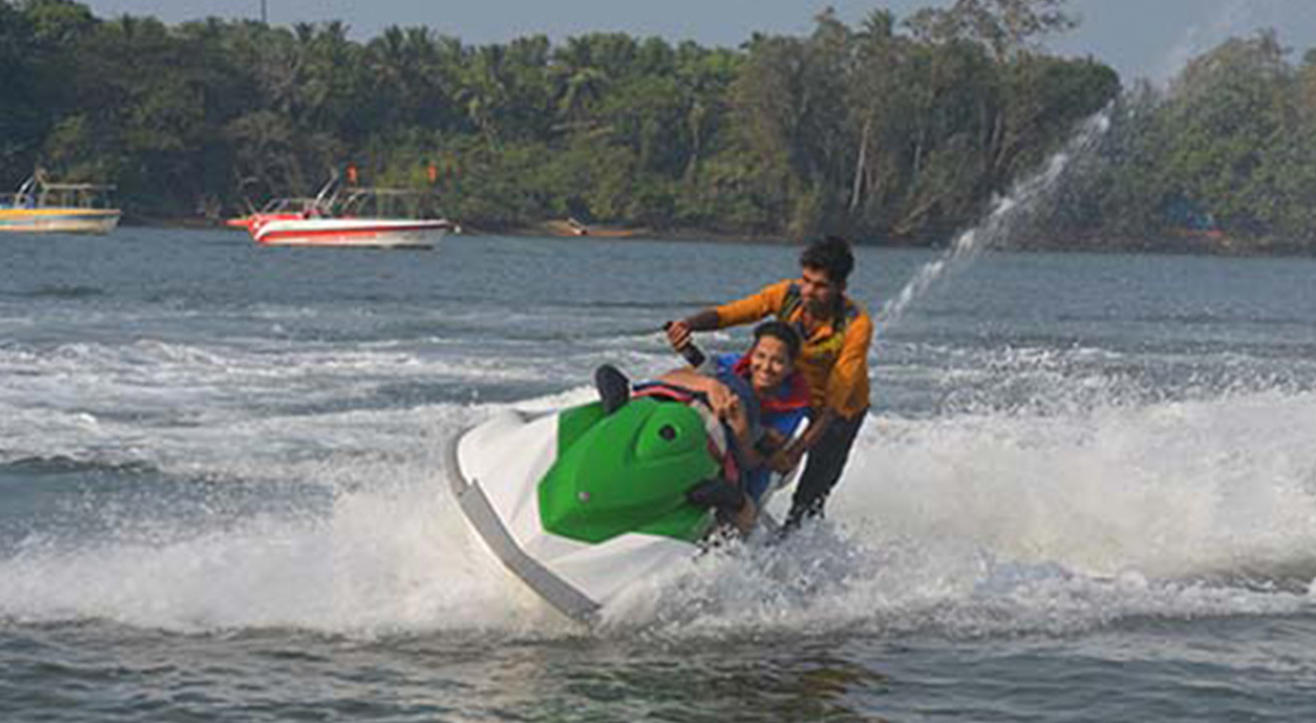 Adventure
Scuba Diving Tour To Tarkarli
About
Scuba Diving is a underwater adventure activity where diver uses self contained underwater breathing apparatus which is completely independent of surface, so that one can breathe underwater. Scuba diving is the most interesting adventure water sport in Malvan & Tarkarli region. Its gives us experience to explore underwater world and various species. Tarkarli is small village in Malvan area of Maharastra. Tarakrli is a very beautiful and clean beach with underwater beauty such as fish, coral reefs, dolphin, sea plants. Scuba diving in tarkarli is good for beginners and as well as expert divers. If you are diving for first time, no need to worry one just need to follow instructions of the instructor, before going into the Arabian sea. It doesn't required swimming, so non-swimmer can join us. Even worst swimmers sometimes become the best divers. People want to explore the underwater sea life during their vacations. Tarkarli is best place to experience this. Tarkarli hotels and homestays are good compared to Malvan resorts.
Sindudurg Fort
Malvan Beach
Rock Garden
Chivala Beach
Devbhagh Beach
Tarkarli Beach
Scuba Diving
Tsunami Island
Dolphin Safari
Kunkeshwar Temple and Beach
Day 0:
10:00 pm: Meeting point at Pritam Hotel, Dadar
10:30 pm: Start journey towards Malvan

Day 1:
08:30 am: Breakfast on the way
11:00 am: Check in at hotels & freshen up
12:00 pm: Have a lunch
01:30 pm: Visit Sindhudurg fort
03:30 pm: Visit Rock garden
05:00 pm: Enjoy Sunset view at Chivala beach
06:30 pm: Back to hotel for evening
09:30 pm: Dinner
Day 2:
05:30 am: Wakeup call and get fresh
06:30 am: Have breakfast
07:00 am: Visit Tsunami Island. Enjoy beautiful boat ride in backwaters of Tarkarli
09:00 am: Enjoy water sports activities (Extra Cost)
11:00 am: Proceed for Scuba Diving activity (Swimming is not compulsory)
03:00 am: Have lunch
05:00 am: Explore Tarkarli beach and enjoy sunset
08:00 am: Back to hotel and relax
09:30 am: Dinner

Day 3:
07:00 am: Wakeup call
08:00 am: Have breakfast
09:00 am: Visit market for shopping
11:00 am: Visit Kunkeshwar temple and beach
01:00 pm: Have a Lunch
02:00 pm: Start Return Journey towards Mumbai
08:30 pm: Dinner on the way (On your own)
Day 4:
06:00 am: Reach Mumbai
Dadar to Dadar & sightseeing in non - a/c Transportation
Accommodation on triple sharing basis in Non - a/c hotel
Daily breakfast & lunch (Veg)
Daily dinner (Non-Veg)
Scuba Diving activity (Duration of 20-30 mins)
Boat Ride & Sindhudurg entry tickets
Expertise charges
Any other personal expenses other than above & GST 5%
Water sport activities
Cancellation and refund applicable on the tour cost
If cancellation done prior to 15 days of outing 75% will be refunded.
If done prior to 10 days of outing 50% will be refunded.
After that no refund will be provided.
Identity Proof
2 ltrs of drinking Water
Sanitary kit / Toiletries
Some ready to eat food (plum cakes, biscuits)
Electral powder/Glucon-D
Any personal medicine
Good sport shoes & sandals
Swimming costume & extra clothes
Camera, cap, mosquito repellent, sunscreen, goggle etc. (Optional)
Small Rucksack to carry all these things
Always get in touch with our tour leaders, if you have any queries.
Small Steps Adventures will not responsible for any physical harm during the ride.
Follow all the instructions of tour leader to avoid any mishaps.