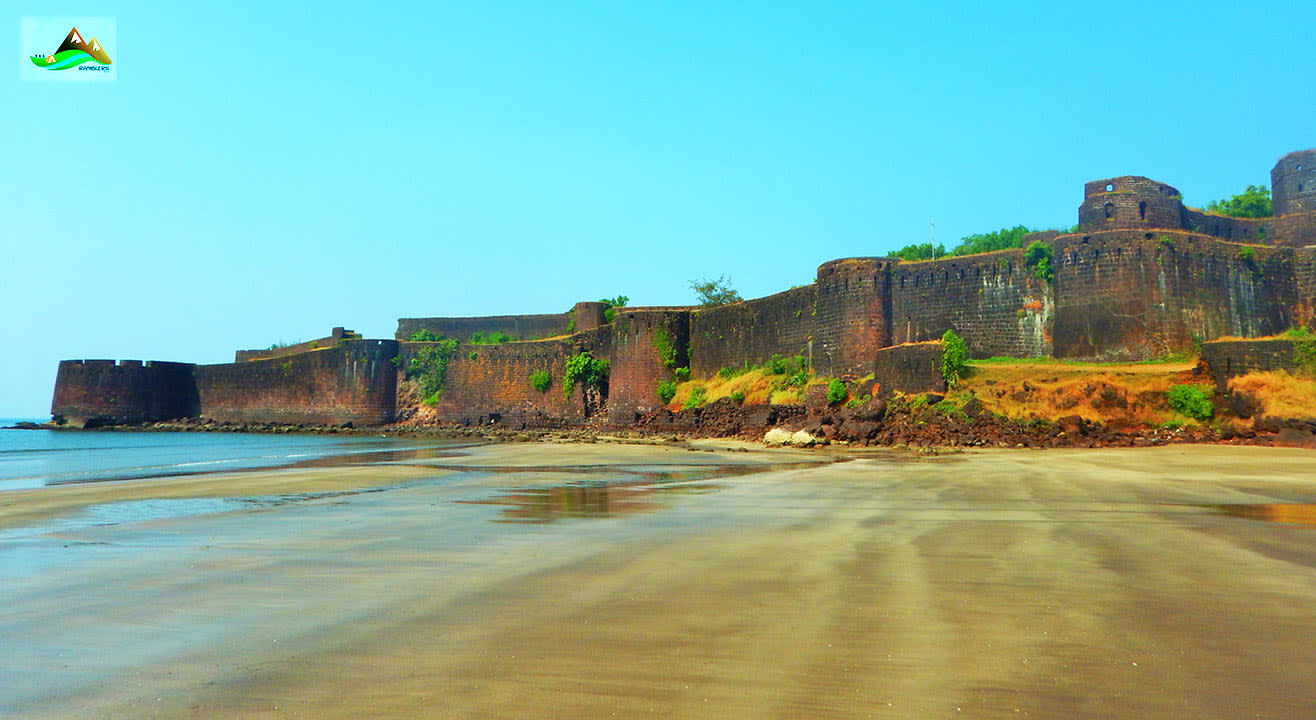 Camping
Scuba Diving with Konkan's Famous Sea Fort
About
Experience another aquatic world where you can touch the coral reef at Konkan coast in Malvan in Scuba diving, Sindhudurg district known for Aquatic sports. Even non-swimmer can easily take part in this scuba diving event as you are accompanied by a professional diver.
Not just scuba diving we also go for evening boating trip to see some scenic points near Devbag along with guided tours to the famous Konkan Sindhudurg & Vijaydurg sea forts.
Scuba Diving.
Sindhudurg fort.
Vijaydurg fort.
Boating at Devbaug in evening.
Beautiful beaches.
Konkan delicious cuisine.

DAY 1
Start from Dadar at 10:30PM by a private bus with pickup points at Chembur, Vashi, Panvel
DAY 2
Check in at home stay
Freshup & breakfast - 1 hour
Visit Sindhudurg fort or scuba diving - 3 to 4 hours
Lunch Break - 1 hour
Visit Debaug beach
Boating to see few points
Dinner break - 1 hour
Campfire
DAY 3
Wake up call - 7AM
Freshup & Breakfast - 1 hour
Scuba diving or Sindhudurg fort - 3 to 4 hours
Lunch break - 1 hour
Bus journey towards Vijaydurg fort - 2 to 3 hours
Visit Vijaydurg fort - 2 hours
Return journey to Mumbai with Dinner break on the way
Dinner break en route to Mumbai near Ratnagiri
DAY 4
Reach Dadar by 5AM
Bid adieu to the tour with great memories.

Transport from Mumbai - Malvan - Mumbai by AC Bus (1100 k.m. approx)
Breakfast, veg Lunch, veg dinner
boating tour at devbaug, Sindhudurg fort entrance, Dormitory home stay on DAY1 & breakfast
Scuba diving on Day2

Lunch and Dinner on day2.
What to Wear
Footwear - Sandals/ Flipflops Comfortable clothes, shorts (avoid jeans, casuals, trousers). What to Bring:
Carry a single rucksack with the following things:
Minimum 1 liter of water
Fluids, fruits, dry fruits, ready to eat food, chocolates, snacks
Windcheater/ Sweater for overnight bus journey being A.C. coach
Cap/ Hat
Sunscreen lotion (optional)
Toiletry kit, tissue roll
Spare set of clothes
Camera to capture beautiful moments
Don't wear jewelry items and expensive accessories
Strictly no littering, carry an extra bag for non-biodegradable(plastic) wastage
Personal medicines if any
ID Proof is mandatory

Even non-swimmers can take part in this event as you will be accompanied by a highly qualified diver
Total trip would be approx 1100 k.m. in A.C. Bus
Bus pick up points: Hotel Pritam at Dadar on the way at Chembur, Vashi & Panvel
Participants should bring an ID Card for their own safety
Please do not cause delay and cause inconvenience to others and impact the schedule if you are not able to reach the pickup point on the said time
Below 18 must take the consent of the parents to participate
Participants will be notified in prior when itinerary is modified/ event get cancelled due to any unforeseen circumstances
If there is an unexpected change in weather during the event, organizer have rights to withdraw/ retreat
Scuba diving is conducted by highly qualified trained divers where they will be accompanied by you till the end of scuba diving, show the coral reef, take photos underwater as well as video
You will be trained how to use the underwater breathing apparatus before you are taken to the coral reef
During beach visits do not enter into restricted areas or go into water beyond chest level though you are good at swimming
Do not take photographs of Shivaji sword or inside the temple at Sindhudurg fort
Lunch is not included on DAY 2 being a town many dining options are available whereas Konkan is known for sea food. However we will halt for lunch at famous Athidi Bambu restaurant at Malvan, Dinner break will be on the way highway near Ratnagiri
Respect the customs/traditions when visiting any religious places.
Participants should pay for the expenses that's not mentioned in the expenses
Event schedule may delay or advance due to unforeseen conditions so timings haven't mentioned except in the event start and end time
Alcohol consumption/ smoking tobacco/ weed is strictly prohibited. Will be expelled from the event If found with consumption
Please do not litter any plastic (biscuit pack covers, candy wrappers etc.). We commit to keeping our events clean
Washroom facility is available throughout the course of event.
Participants should coordinate, disciplined and align together as a team during the event
Please do not expect luxury facilities and appreciate being cooperative with fellow ramblers
Though we assure safety as a top priority, Event Organizers are not responsible for any severe injuries or fatal events
If participant cancels their registration one day before the event or on the day of the event, a refund of 50% is paid
No refund will be provided if participant miss the bus

Venue
Pritam Hotel, Dadar
Dharamputra, Survey No. 32, Pritam Estate, Dadar T. T, Mumbai, Maharashtra 400014