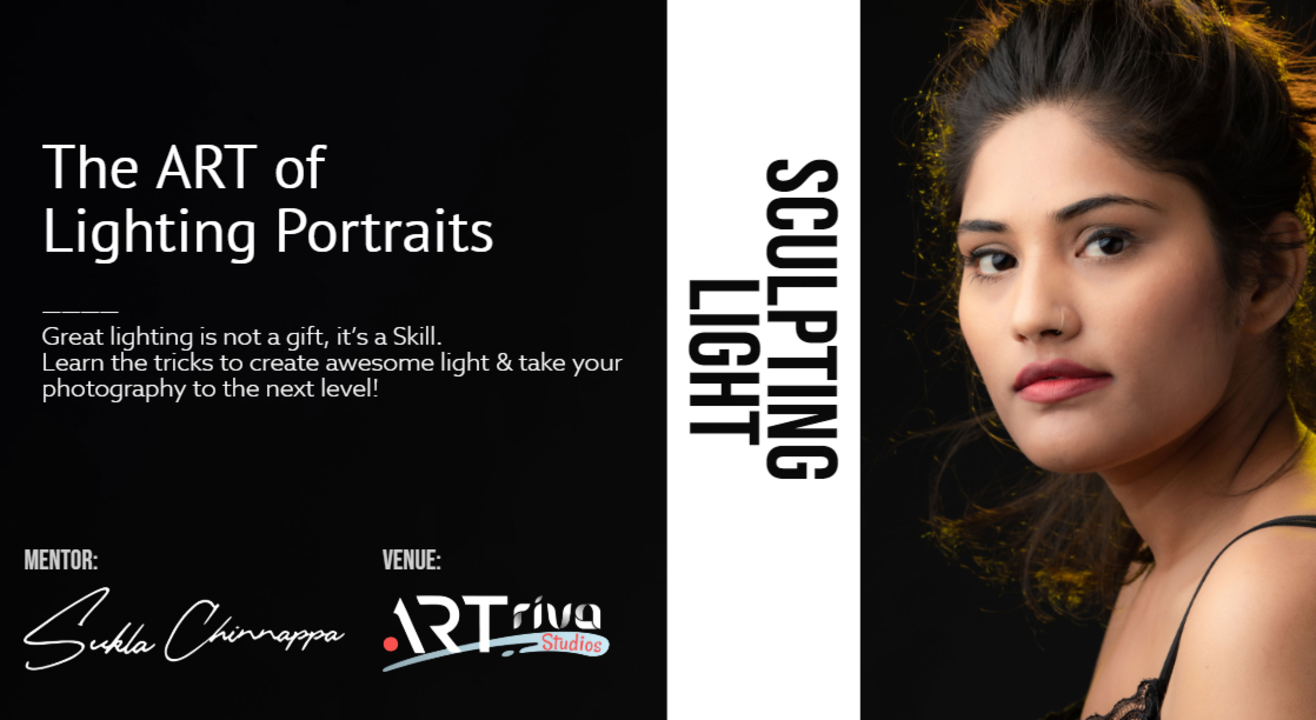 Invite your friends
and enjoy a shared experience
Invite your friends
and enjoy a shared experience
About the Event
The word photography is made up of two words with a Greek origin
Photos mean light and graphé means drawing
So to photograph is to draw images using light
Learning the language of light is essential for creating eye-catching portraits. Seeing light and its variation across the frame and creatively manipulating it is an essential part of photography. This workshop on lighting, with a hands-on approach, helps you in understanding, appreciating and managing a variety of lighting equipment and light modifiers.
This workshop is perfect for those improving their understanding of light for shooting Portraits, products, etc.
Note: This workshop requires you to be familiar with the manual functions of your camera. Beginners are advised to attend one of our basic workshops.
Any camera with complete manual control (for shutter, ISO, aperture) - mobile phones do not have a physical-variable aperture and are not suited for the content being covered
A telephoto lens is useful for many practical examples (but not an absolute necessity to attend)
This workshop additionally requires the camera to have a hot-shoe
Artriva Studios
#355, (2nd Floor), 9th Main, Vidyapeetha Layout, Banashankari 3rd Stage, Vidyapeeta Layout, Banashankari 3rd Stage, Banashankari, Bengaluru, Karnataka 560085
GET DIRECTIONS