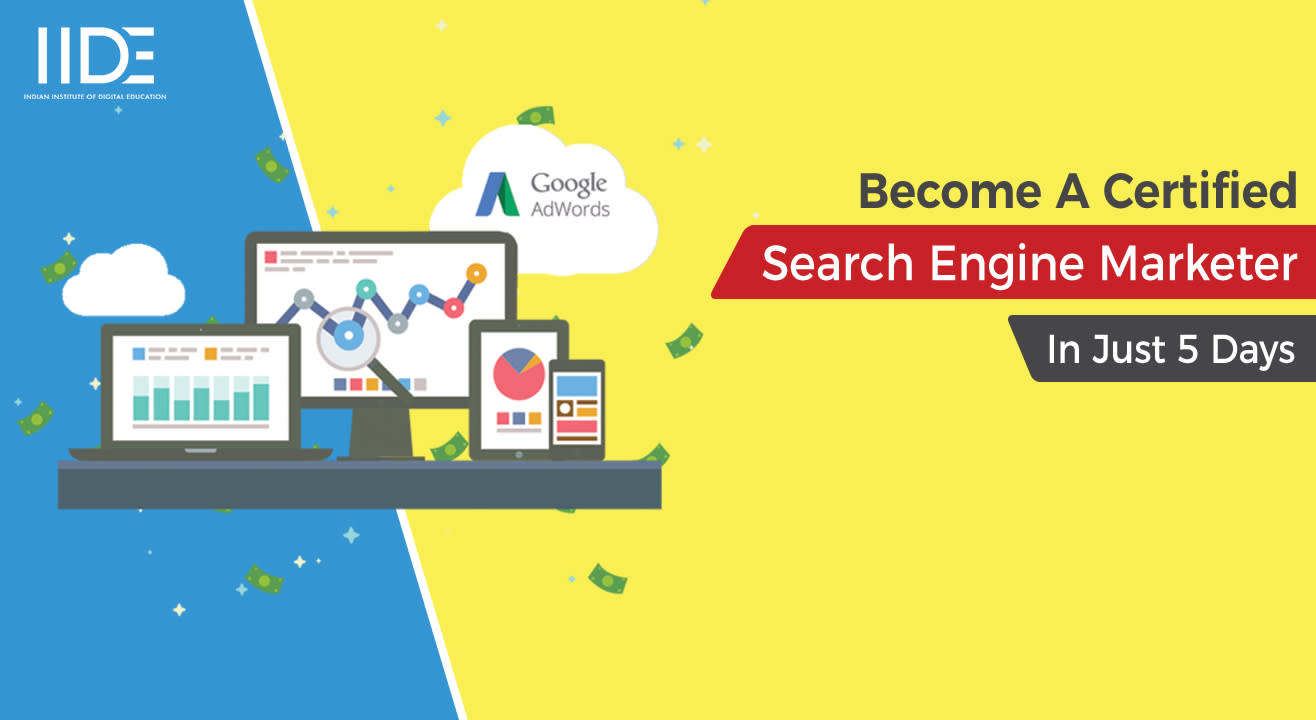 Learn
Search Engine Marketing (SEM) - Certified Training – IIDE
January 3 - 12 | 5PM - 8PM
IIDE - Indian Institute of Digital Education
About
Indian Institute of Digital Education (IIDE) is India's first Premier School for Digital. We are a collaborative environment for learning & growing digitally for students, professionals, corporates/ business owners.
Our Search Engine Marketing (SEM) course is devised with the objective of helping you learn advertising via Google AdWords. It is an advertising service for businesses wanting to display ads on Google and its advertising network. The course follows a week long training session with a Google AdWords Certified trainer.

The SEM course primarily deals with understanding the difference between organic and paid search engine results and understanding the algorithm on the basis of which advertisements are placed on the Search Engine Results Page (SERP). This brings in a know-how of the Ad rank mechanism, Quality Score, bid and relevancy of the ad. Following this, the SEM training involves keyword planning using the Google AdWords Keyword Planner. This teaches students to use those keywords in their ads that have a high search volume and moderate or low competition from other advertisers.
What is Google AdWords?
Paid search versus Organic search
Google Ad Rank Algorithm
Relevance and quality score
Bidding on AdWords
Keyword planning for Google AdWords
Search and display network
Text ad and ad extensions
Google banner ads
Campaign management
Google partners
Dates
January 3: 5PM - 8PM
January 5: 5PM - 8PM
January 8: 5PM - 8PM
January 10: 5PM - 8PM
January 12: 5PM - 8PM
Venue
IIDE - Indian Institute of Digital Education
IIDE Campus, 1st Floor, Andheri Girls' Education Society (AGES),, S.V. Road, Near GK Gokhale Bridge, Near Andheri Station,, Andheri West, Railway Colony, Andheri East, Mumbai, Maharashtra 400058