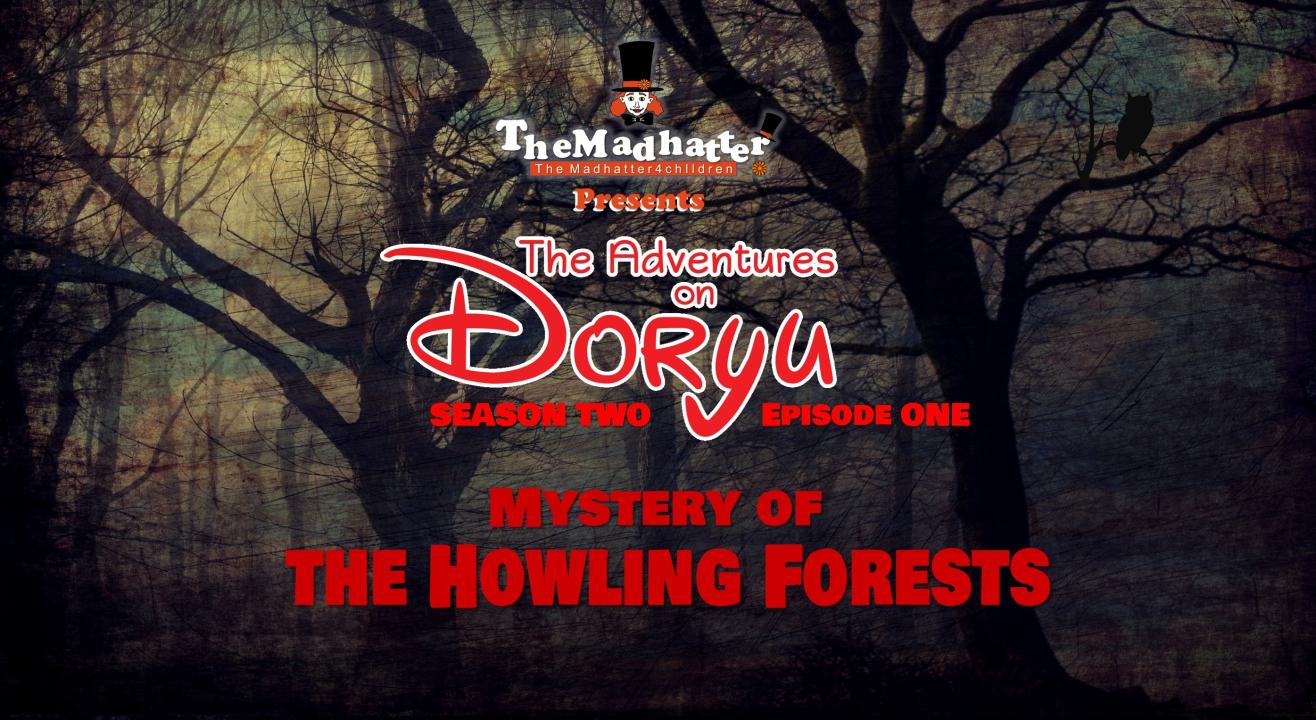 Season Two of The Adventures on Doryu - The Mystery of The Howling Forest
Available on demand from May 28 - June 15
Event Guide
Digital Event
Watch on Insider
Live Performance
Enjoy a unique experience
Invite your friends
and enjoy a shared experience
Season Two of The Adventures on Doryu - The Mystery of The Howling Forest
Available on demand from May 28 - June 15
Event Guide
Digital Event
Watch on Insider
Live Performance
Enjoy a unique experience
Invite your friends
and enjoy a shared experience
Event Guide
Digital Event
Watch on Insider
Live Performance
Enjoy a unique experience
Invite your friends
and enjoy a shared experience
Season Two - of The Best ongoing Storytelling Show for Children between 6 (or less ) and 12 (or above) fantastic sound effects and great footage, graphics, and imagery!
The Adventures on Doryu - The Mystery of The Howling Forest
The strange and frightening howling wasn't like anything the young dragons at Bholala's School had heard. The town's folk knew for certain that this simply wasn't Grey Wolf's pack. The brave prince Mihit An and princess Amelika were given the task of investigating who or what made this howling.
The Adventures on Doryu enters year two, season 2 of the series which has been on for a year now. It's the saga of life on this imaginary planet that is situated on the far side of the Milky Way.
The peace-loving beings of Doryu have been forced into a battle for survival against the evil dragons. The Evil ones have dragged the planet to this distant two suns solar system in order to rule the planet. But the brave creatures of Doryu, the humans, good dragons, fairies, mermaids, warriors of all types, trolls, giants, and many other strange and beautiful beings fight alongside the royal families to stay free and happy.
If you want to find out all about the latest adventure grab a ticket and see the show. Your eyes will be opened to the wonders of the beautiful planet and its inhabitants!
Book your tickets to view the show anytime between 25th MAY and 15th JUNE 2022
Your friendly storyteller
The Madhatter4children
Season Two of The Adventures on Doryu - The Mystery of The Howling Forest
Season Two of The Adventures on Doryu - The Mystery of The Howling Forest
Available on demand from May 28 - June 15
Event Guide
Digital Event
Watch on Insider
Live Performance
Enjoy a unique experience
Invite your friends
and enjoy a shared experience