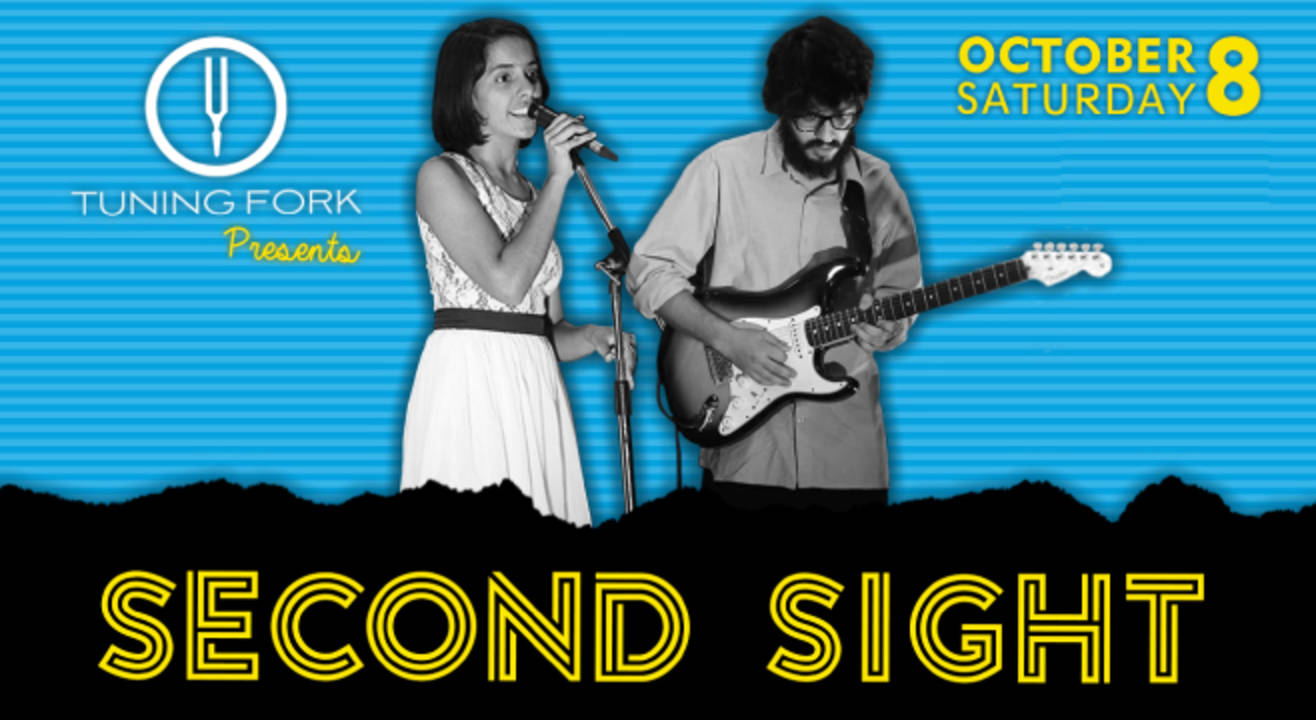 Second Sight, Live
October 8 | 9PM
Tuning Fork, Khar West, Mumbai
About
Second Sight is an acoustic duo which was formed in 2015, when Anusha and Pushkar met at Swarnabhoomi Academy of Music (SAM), and instantly connected personally and musically in their spontaneous jam sessions. It's an interesting amalgamation - Anusha with her background in soul, jazz, a cappella and choral music, and Indian classical; and Pushkar deriving his inspiration from music ranging from electronica to blues and progressive rock. They incorporate all this with what they've learned from their professors at SAM, renowned musicians in their respective countries, and create a unique sound.
Seen exchanging guitars and ukuleles when on stage, and weaving their voices with rich harmonies, Second Sight delivers a moving performance every time.
Venue
Tuning Fork, Khar West, Mumbai
1st Floor, Hotel Unicontinental, Road Number 3,, Ram Krishna Nagar, Khar West, Mumbai, Maharashtra 400052
Terms & Conditions
Please carry a valid ID proof along with you.
Security procedures, including frisking remain the right of the management.
No dangerous or potentially hazardous objects including but not limited to weapons, knives, guns, fireworks, helmets, lazer devices, bottles, musical instruments will be allowed in the venue and may be ejected with or without the owner from the venue.
The sponsors/performers/organizers are not responsible for any injury or damage occurring due to the event. Any claims regarding the same would be settled in courts in Mumbai.
People in an inebriated state may not be allowed entry.
Venue rules apply.