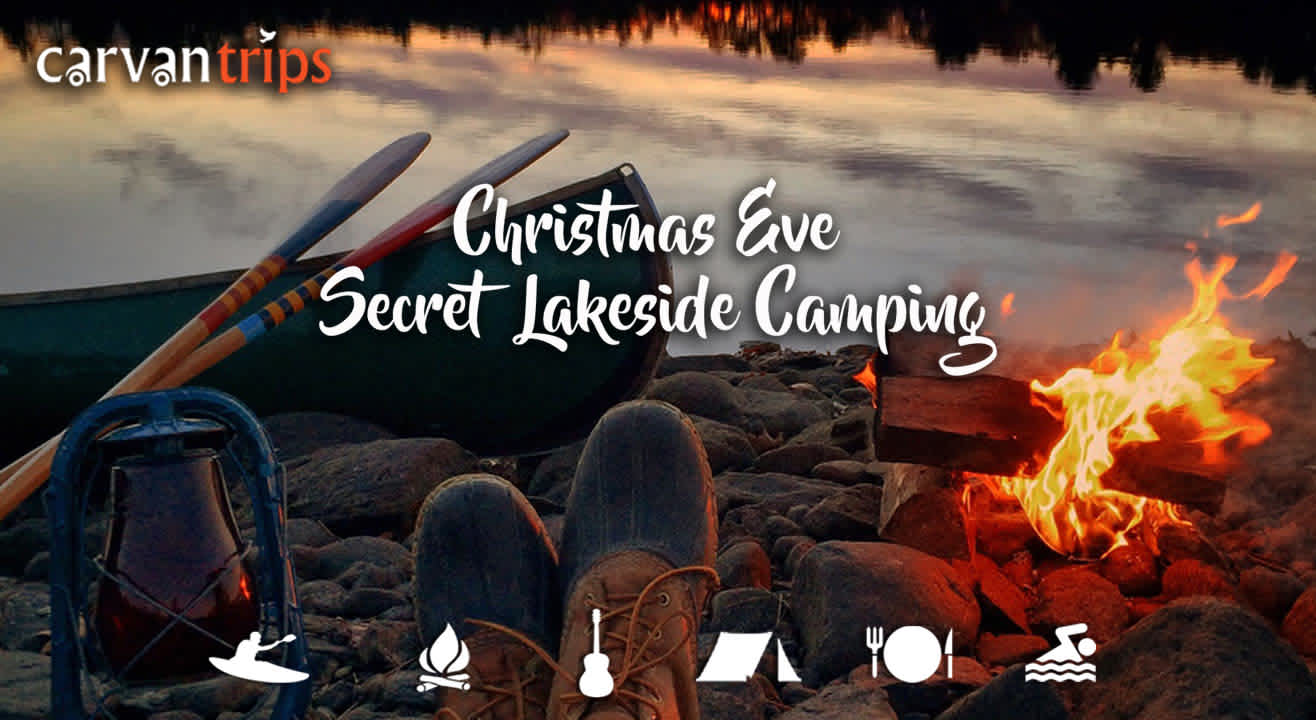 Camping
Secret Lakeside Camping on Christmas Eve
December 24 - 25 | 3PM - 12PM
About
Camp out under a billion stars by an enigmatic lake with mountains in the backdrop. Witness the reflection of many lights of Christmas forming a profusion of colours upon the mystifying lake. At the strike of midnight, when the whole world is celebrating, find peace away from the loud parties at your secret little adobe of nature where you sing songs around the campfire.
Wake up next morning to the sounds of splashing water as you go kayaking and take a round at rifle shooting and zip lining! Sounds like a blissful Christmas right? So tuck yourself away from all the obnoxious celebrations, this year let Christmas be reconnecting with yourself and your loved ones!
Day 1
Reach Kasara station by 3 PM and meet up with our team member who will then arrange for the transport to the base village. Reach the campsite before sunset and head to the lakeside to enjoy the sunset and the surroundings. Later enjoy the Campfire (Create your own story telling, games, music and other fun activities around the fire). Have fun and frolic, sit by the lake and make a wish and sing the night away, its Christmas Eve!

Day 2
Next morning, wake-up and start indulging in adventure activities like Kayaking, Rifle shooting, Tubing, Zip-lining. Spend an hour or two beside the lake, have breakfast and disperse with beautiful memories! Beside the pool and leave from Devkund back to the base village. Have Lunch and later disperse with beautiful memories
Adventure Activities: Kayaking, Zip-lining, Tubing, Rifle Shooting etc.
Camping: Tented accommodation with shared sleeping mat and blanket
Transport: Pickup and drop to and fro transport from Kasara railway station
Meals: Evening Snacks, Dinner (Veg & Non-Veg), Breakfast
Organizing and Expertise charges: 2 Dedicated Trip leaders from Carvan Trips

Travel up till Kasara
Pillow
Anything not mentioned above.
Things to wear:
• Full/ Half sleeve T-shirt with stretchable Gym Pants/ Yoga/ Track pants/ Shorts. Please DO NOT WEAR Denims or formals.
• Good Quality Trekking/ Hiking shoes Compulsory (Floaters and Sandals are not allowed) or a comfortable pair of sport shoes with a good grip for the trek. Please don't wear formal/ casual/ leather shoes & please ensure the shoes are of good quality & not old as to avoid wear & tear especially of the shoe sole.

Things to be carried by you:
Water (2 Litres) Compulsory
Food (Dry Snacks, Biscuits, Theplas, Parathas, Plum cakes etc)
Personal First Aid Kit
Cap, goggles, sunscreen etc.
Electral powder / Glucon D / Tang
A backpack to carry everything (No handbags or jholas)
Personal Sanitary Kit
Extra Pair of Clothes and socks
A light pair of slippers in the bag (for post trek & campsite)
Winter Jacket for the night
Extra blanket and Pillow (if necessary)