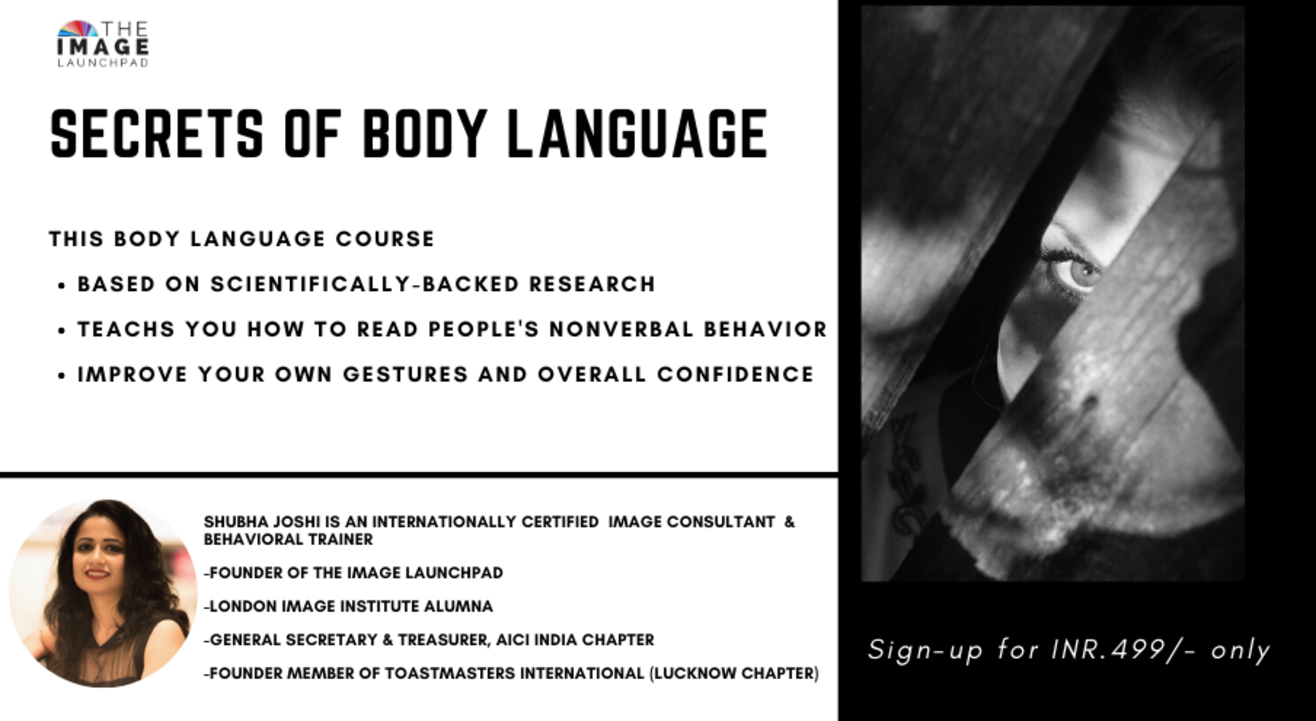 Online Course
Secrets of Body Language
April 25 | 1PM - July 31 | 1PM
About
Do you ever wish you could know what someone is thinking? Or perhaps you want to improve your own non-verbal communication? Body language is a great way to gain insights into how others think and feel, as well improve your everyday communication with others.
This body language course is based on scientifically-backed research, and is designed to teach you how to read people's nonverbal behavior and improve your own.
Whether you are a business owner, parent, spouse, employee, human resources director, teacher or student, this course will change the way you interact with those around you.
If you have ever interacted with another person, this course will be useful to you because our everyday interactions are filled with secret nonverbal cues just waiting to be uncovered.
Why Is Body Language Important?
Up to 93% of our communication is nonverbal. However, we often only think about the words we say, not how we say them. In this course, we will review the face, the body and how it expresses emotions and even talk a little bit about the lie detection.
In the Secrets of Body Language you will be able to improve you will learn:
Know positive body postures and gestures
Reading other's mind
What makes you Charismatic?
How to read body language
How to detect hidden emotions
How to spot lies
​Body language in business
​Body language for women and men
If You Don't Learn How to Decode Body Language Now, You'll Hate Yourself Later
At one point you will be on a date, in a business meeting, or in a negotiation and wish you know how to read body language. Invest the time in this course and you will be happy to have a leg up on your communication in the future.
If you wish you could begin to unravel the mysteries of body language, then enroll today in Secrets of Body Language now!